It shouldn't be difficult to create blank autopsy report pdf applying our PDF editor. This is how you will be able rapidly make your document.
Step 1: You can hit the orange "Get Form Now" button at the top of the page.
Step 2: You are now able to manage blank autopsy report pdf. You've got lots of options with our multifunctional toolbar - you can add, remove, or customize the content material, highlight its selected elements, as well as conduct other sorts of commands.
If you want to create the blank autopsy report pdf PDF, provide the details for all of the segments: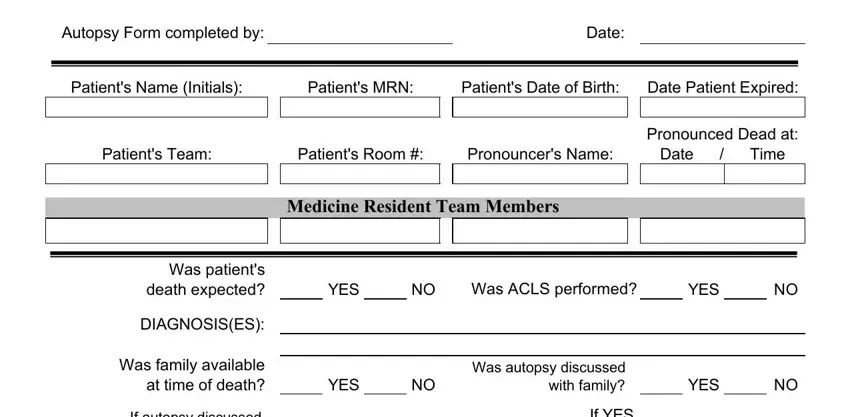 You have to write down the required information in the If autopsy discussed was autopsy, YES, If YES date autopsy authorized, If autopsy not discussed or not, Was death discussed with FACULTY, YES, FACULTY NAME, FACULTY SIGNATURE, Please Print, NOTE Residents please return this, Date Autopsy Report Requested, AUTOPSY REPORT FOR OFFICE USE ONLY, and Date Autopsy Report Received field.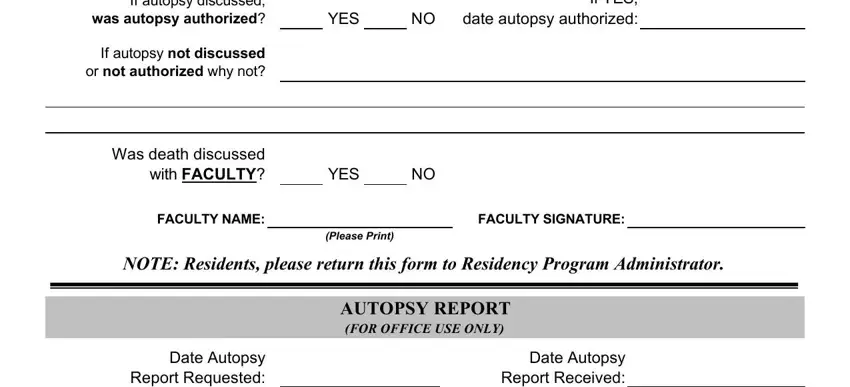 Make sure you emphasize the crucial particulars within the Findings of Autopsy Report, Findings of Autopsy Report, Please Print, Please Print, Please Print, Print Attending Name, Attending Signature, Date, PLEASE RETURN THIS FORM COMPLETED, and Revised part.

Step 3: Select the "Done" button. At that moment, you can export the PDF file - upload it to your electronic device or forward it via email.
Step 4: You can make copies of the form toremain away from all potential worries. You should not worry, we do not publish or watch your information.