We were building the PDF editor having the idea of allowing it to be as quick to work with as it can be. That's why the actual procedure of completing the first report of injury form alabama will undoubtedly be simple perform these steps:
Step 1: Click the button "Get form here" to get into it.
Step 2: So you should be on your form edit page. You can include, adjust, highlight, check, cross, include or remove fields or text.
The next sections are what you will need to prepare to have the finished PDF form.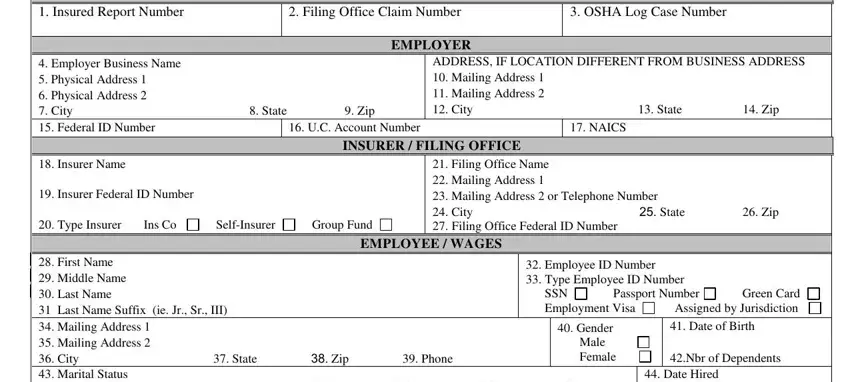 You should provide your data in the part Bi, weekly Separated, Married, Monthly, Weekly, Daily, Unknown, un, k INJURY / TREATMENT 53, and PLACE OF ACCIDENT.

It is vital to write down some information within the section (FOR COMPLETE LIST OF CODES, If so, and OTHER.

Step 3: When you are done, press the "Done" button to export the PDF document.
Step 4: In order to avoid potential upcoming challenges, it's recommended to have no less than two duplicates of each separate file.