Our main developers worked hard to set-up the PDF editor we are now extremely pleased to deliver to you. The app can help you easily complete barro's pizza application and will save you precious time. You just need to stick to the following instruction.
Step 1: Select the "Get Form Now" button to begin the process.
Step 2: After you've accessed the editing page barro's pizza application, you should be able to find every one of the actions readily available for the document inside the upper menu.
Fill in the barr, o's pizza application PDF and enter the content for every section: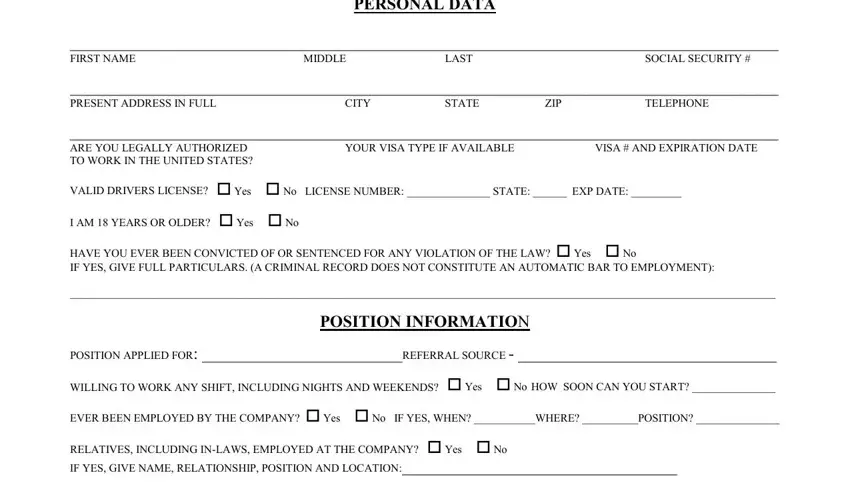 Put the necessary information in the POSITION INFORMATION, POSITION APPLIED FOR:, EMPLOYMENT HISTORY, ADDITIONAL EMPLOYMENT MAY BE, and PRESENT OR MOST RECENT EMPLOYER section.

The application will require particulars to quickly fill in the box TELEPHONE, EMPLOYED - FROM, TO TITLE OF YOUR POSITION, REASON FOR LEAVING, WAGE BEGIN, END ZIP CODE, STATE, CITY, and updated 2012, 08, 22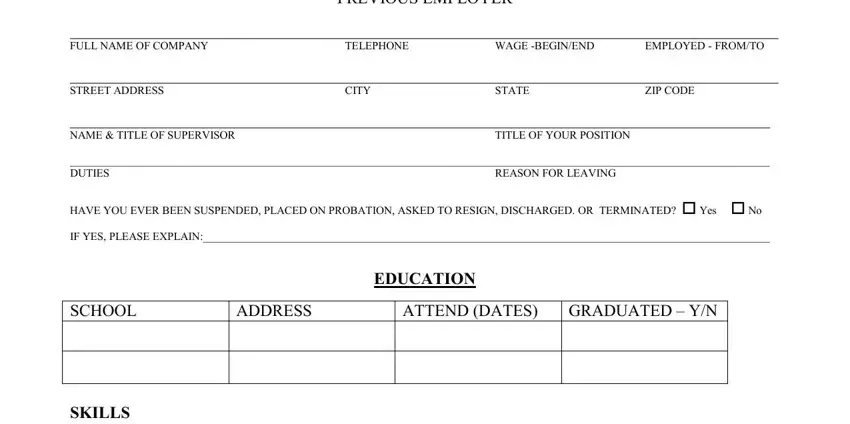 You need to identify the rights and responsibilities of both parties in space PREVIOUS EMPLOYER, CITY, TELEPHONE, WAGE BEGIN, END REASON FOR LEAVING, EMPLOYED - FROM, TO TITLE OF YOUR POSITION, ZIP CODE, STATE, and EDUCATION.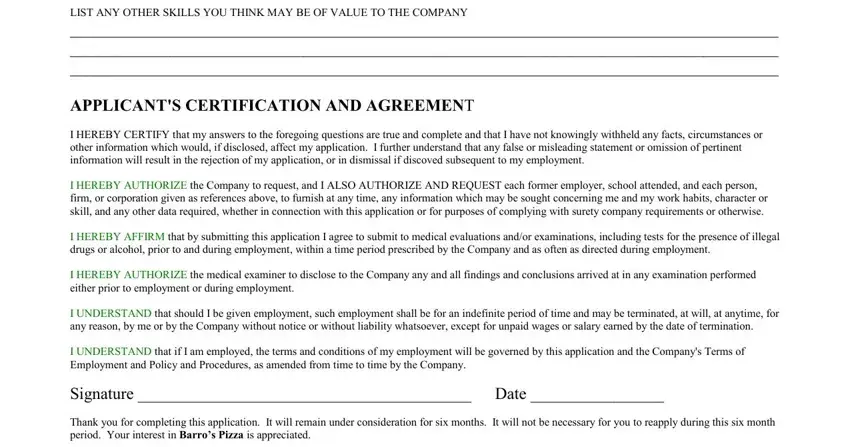 Finish by reviewing all of these fields and filling in the required particulars: SCHOOL, ADDRESS, ATTEND (DATES), GRADUATED – Y, N and SKILLS LIST ANY OTHER SKILLS YOU.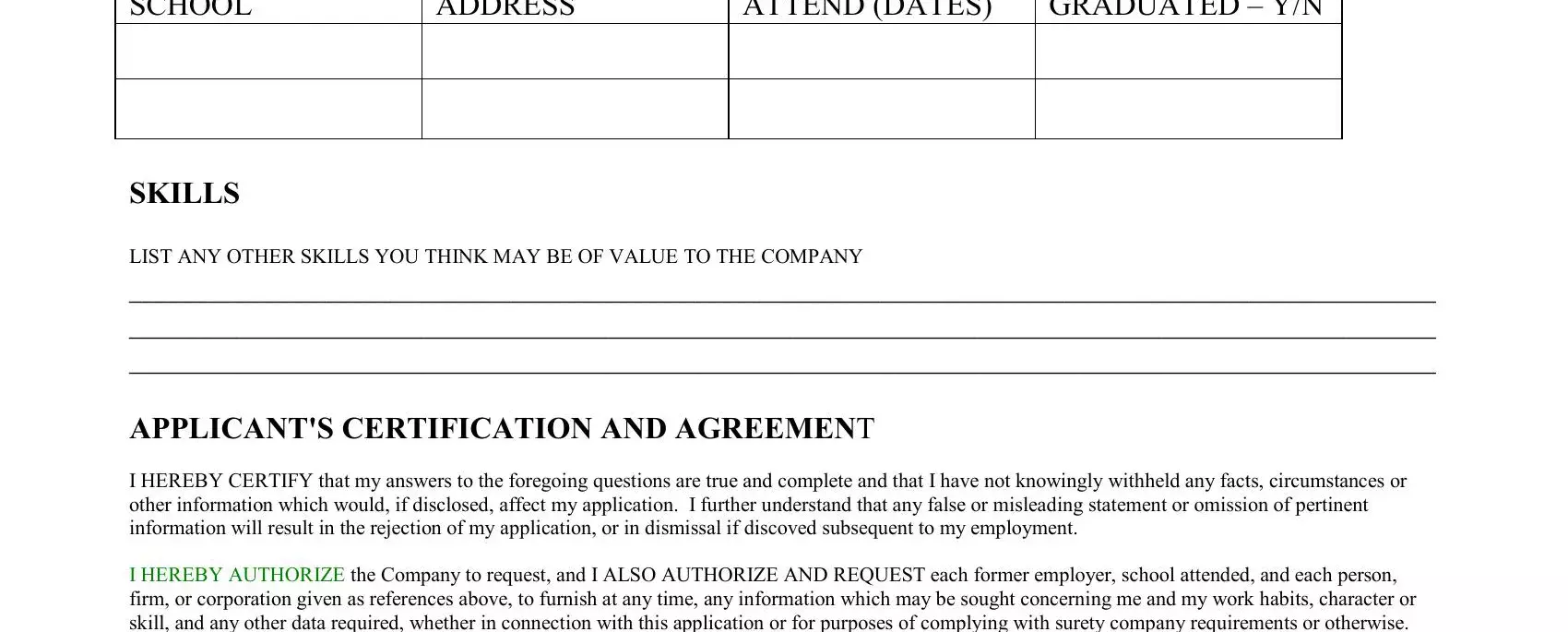 Step 3: Click the Done button to make certain that your completed form is available to be exported to each device you use or mailed to an email you specify.
Step 4: Get copies of your form. This would prevent forthcoming worries. We cannot look at or display the information you have, thus you can be confident it is secure.