It shouldn't be challenging to create baskin robbins applications making use of our PDF editor. Here's how you can rapidly prepare your file.
Step 1: Initially, click the orange button "Get Form Now".
Step 2: At this point, you are on the document editing page. You may add information, edit existing information, highlight particular words or phrases, place crosses or checks, add images, sign the form, erase unrequired fields, etc.
Enter the necessary content in each one part to create the PDF baskin robbins applications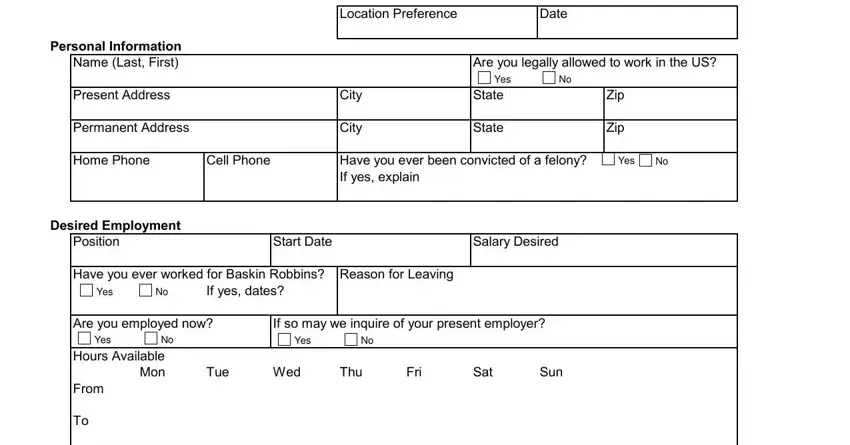 In the part Duties unwilling to perform, Education School High School, College, Trade, References, Name, Name and Location of School, Dates: From, To Graduated, Yes, Yes, Yes, Address, Telephone, and Relationship note the information that the system asks you to do.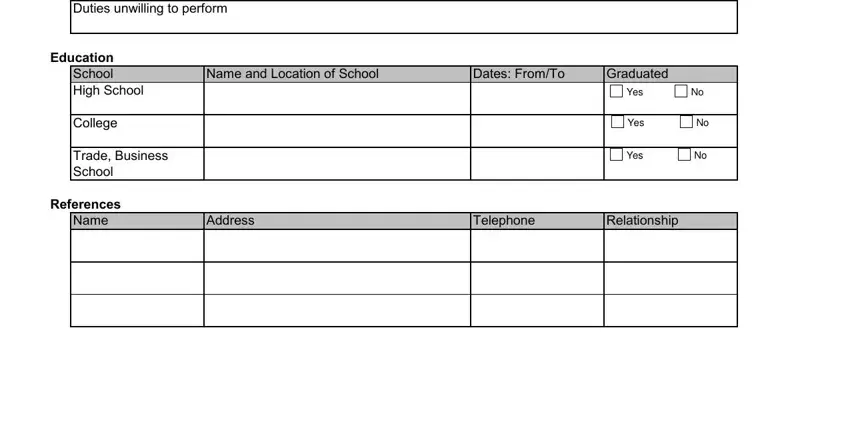 Remember to emphasize the necessary data in the List below 3 employers starting, Reason for leaving, Address, City, State, Zip, Starting Date, Leaving Date, Weekly Starting Salary, Weekly Ending Salary, May we contact your supervisor, Title, Phone Number, Yes, and Job title and description of area.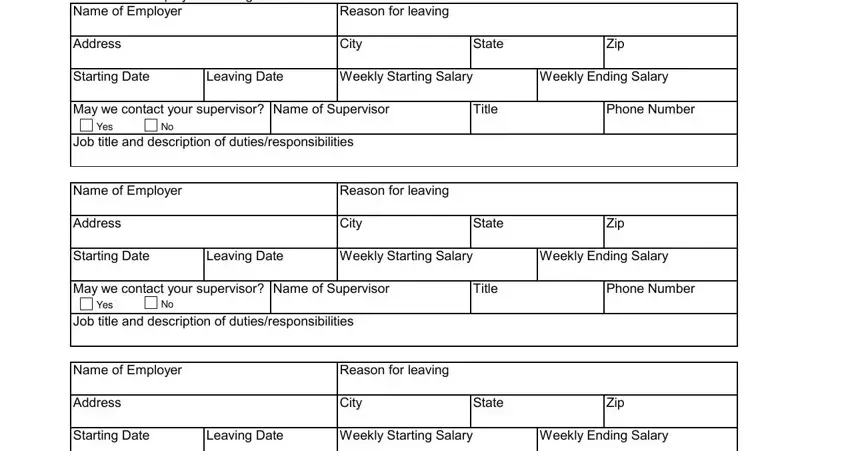 The Yes, Job title and description of, Certain diseases, may prevent you from serving food, job involves handling and serving, reason why you cannot perform the, Yes, If yes, 1) I certify that I have read and, application is correct to the best, 2) If this application and, application or interview is, 3) I authorize the references, pertinent information they may, and result from furnishing this box could be used to specify the rights and responsibilities of each party.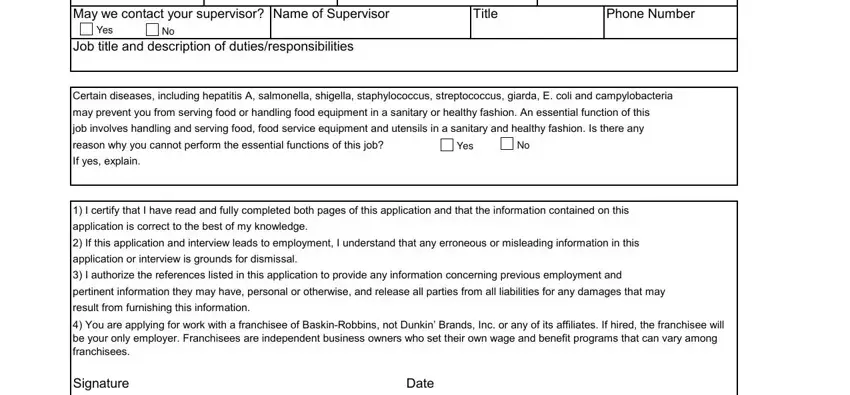 Step 3: Hit the Done button to save the file. Now it is obtainable for upload to your electronic device.
Step 4: Produce at least several copies of your file to stay clear of any specific potential troubles.