We found the top programmers to develop the PDF editor. The app will enable you to complete the fire department pre plan form simply and won't take up a great deal of your time and effort. This easy-to-follow procedure will allow you to get started.
Step 1: Find the button "Get Form Here" and press it.
Step 2: Now, you may update the fire department pre plan. Our multifunctional toolbar will let you insert, get rid of, modify, highlight, and perform other sorts of commands to the content and fields within the file.
It is important to provide the following data so you can create the file: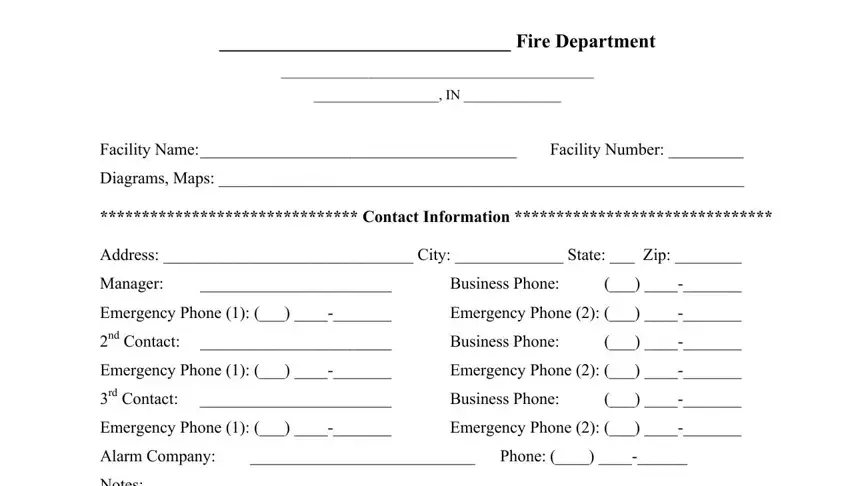 Put down the details in the Emergency, Phone Emergency, Phone rd, Contact Business, Phone Emergency, Phone Emergency, Phone Alarm, Company Phone, Notes, Industry, Notes Apartments, Adults, Children, and Elderly area.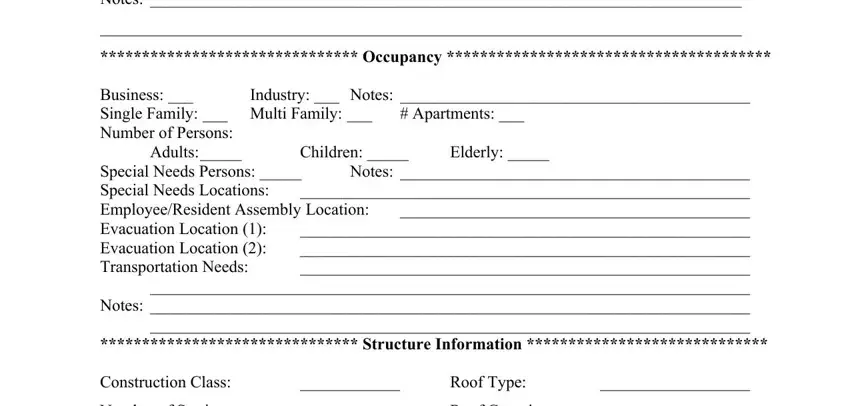 You'll have to include certain information inside the box Roof, Type Number, of, Stories Roof, Covering Length, Width, Height Building, Classification Structure, Notes and Page, of

Inside the field Fire, Access, Information Main, Access Secondary, Access Roof, Access Attic, Access Basement, Lowest, Access Lock, Box Alarm, Panel An, nunc, i, at, or, Panel Notes, and Response, Information place the rights and responsibilities of the parties.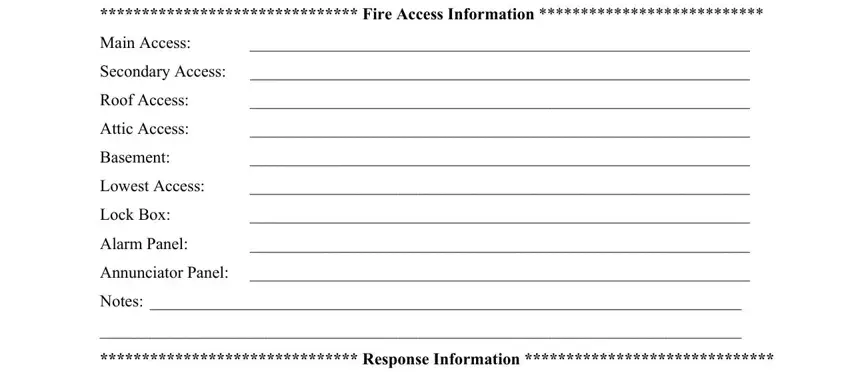 Finalize by checking the following fields and filling them in as needed: Primary, Staging Secondary, Staging Water, Supply, Information Hydrant, Volume, GP, M Main, Size Status, Notes, Hydrant, Volume, GP, M Main, Size Status, Notes, Hydrant, and Volume, GP, M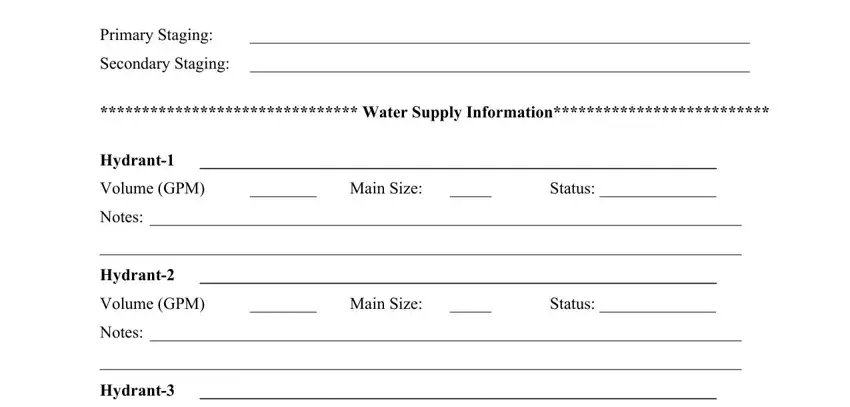 Step 3: Press the Done button to save the file. Now it is offered for export to your device.
Step 4: Create minimally a few copies of your document to stay away from any kind of possible future troubles.