Our leading developers worked hard to make the PDF editor we are now happy to deliver to you. Our application helps you quickly fill in cap fellowship application form and will save you your time. You need to simply follow the following instruction.
Step 1: First of all, choose the orange "Get form now" button.
Step 2: The form editing page is presently available. You can include text or manage current data.
Fill in the cap fellowship application form PDF by entering the content needed for each area.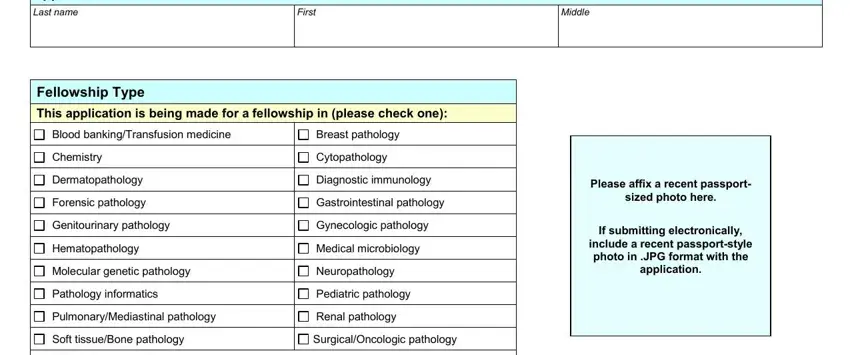 Provide the demanded data in the Training period for which applying:, Start date, Finish date, Personal Data, Other names used:, Present Address Street, Permanent Address Street, Telephone, Home, E-mail:, Citizenship Country of citizenship, City, City, Work, and Mobile field.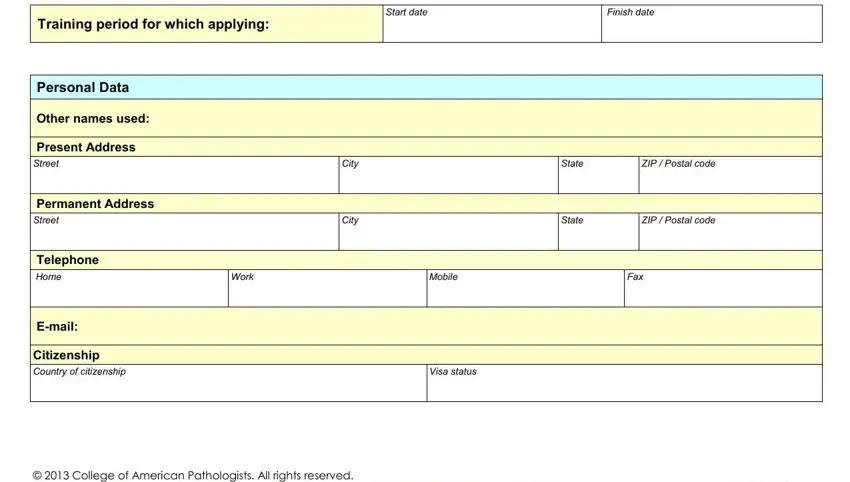 It is crucial to note some particulars inside the space Education, (Mo/Yr), (Mo/Yr), (Mo/Yr), (Mo/Yr), (Mo/Yr), (Mo/Yr), (Mo/Yr), (Undergraduate School), (Mo/Yr), (Graduate School, (Mo/Yr), (Medical School), (Mo/Yr), and (Residency).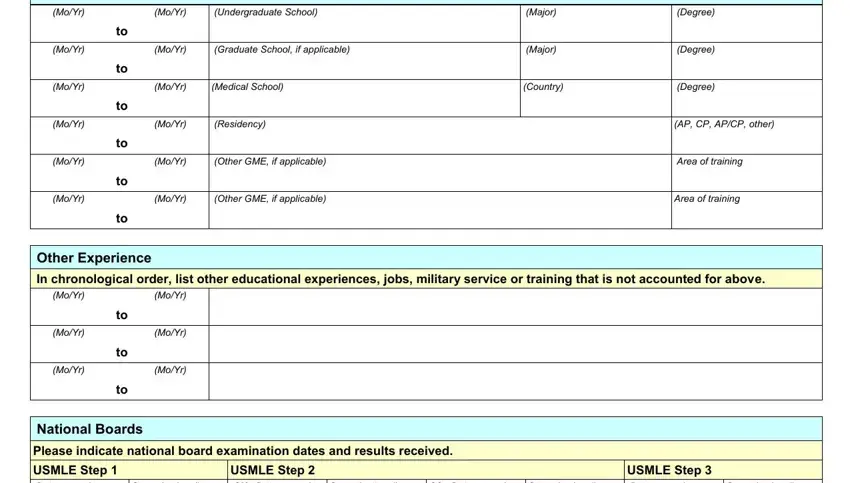 The USMLE Step 1 Date passed, Score (optional), USMLE Step 2 CK - Date passed, Score (optional), CS - Date passed, Score (optional), USMLE Step 3 Date passed, Score (optional), For graduates of international, Yes, No If yes, ECFMG Certificate Number, COMLEX Level 1 Date passed, Medical Licensure, and Date ECFMG Certificate Granted area needs to be applied to record the rights or obligations of both sides.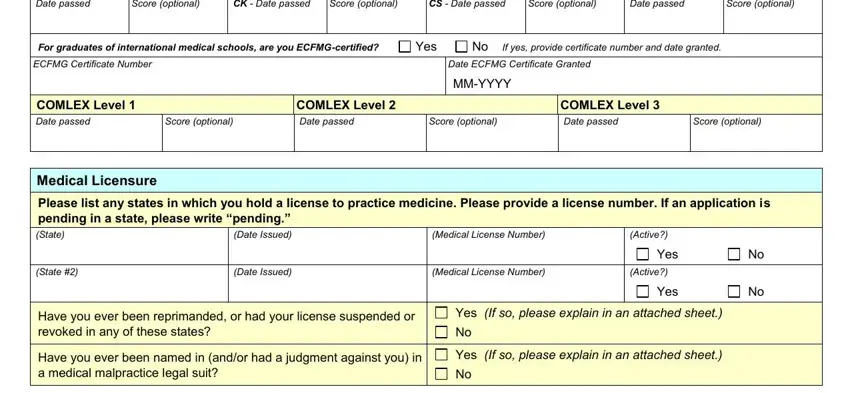 Finalize by reading the next fields and filling them out as required: Please indicate any areas of board, Area of Certification, Date of Certification, Honors, Please list on attached, Letters of Recommendation and/or, Please list the individuals who, Reference #1 Name, Institution, Address, Telephone, Reference #2 Name, Institution, Address, and Telephone.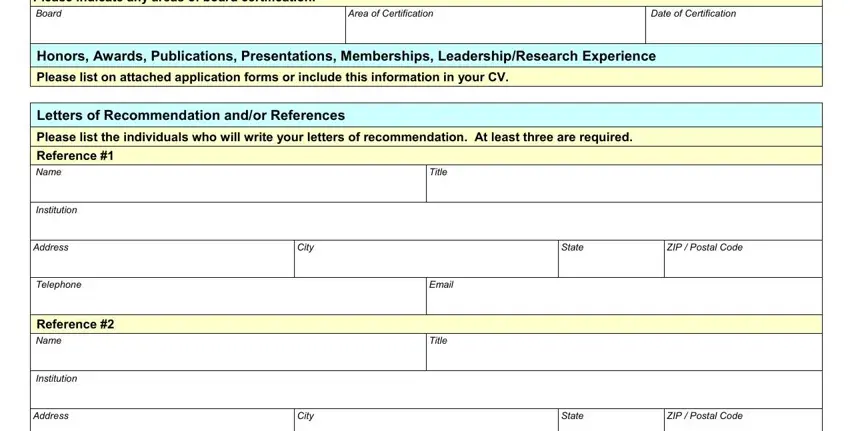 Step 3: After you have selected the Done button, your file should be obtainable for transfer to any electronic device or email address you identify.
Step 4: To prevent yourself from any kind of headaches in the future, try to have at the very least several copies of the file.