Having the purpose of making it as simple to operate as possible, we set up this PDF editor. The process of completing the castrol rebate 2021 can be trouble-free when you keep to the following steps.
Step 1: Choose the "Get Form Here" button.
Step 2: So, you're on the form editing page. You may add information, edit current information, highlight particular words or phrases, put crosses or checks, add images, sign the template, erase unneeded fields, etc.
Fill out the castrol rebate 2021 PDF by providing the information meant for each section.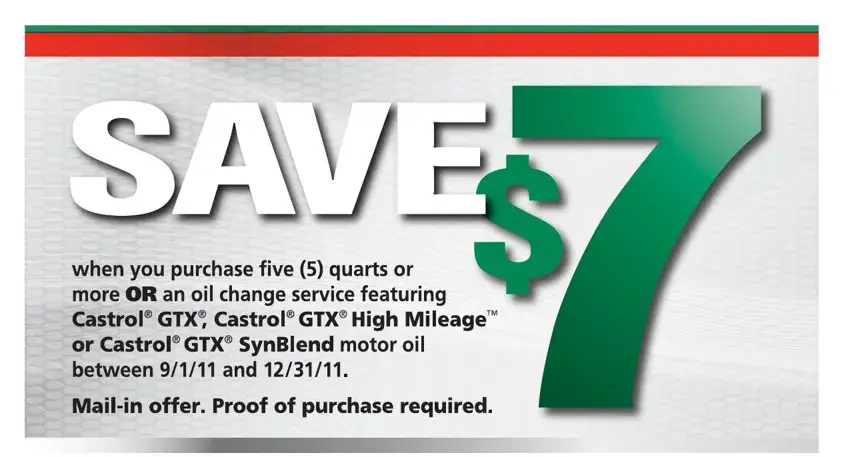 Type in the appropriate data in the area PromotionCodeR, ReceiveYourrebatecheckbymail, PromotionCodeROfferExpires, PromotionCodeROfferExpires, CheckProductPurchased, CastrolGTX, CastrolGTXHighMileage, CastrolGTXSynBlend, Name, Streetaddress, CityStateZip, Phone, Emailaddress, and Nameoflocationwherepurchased.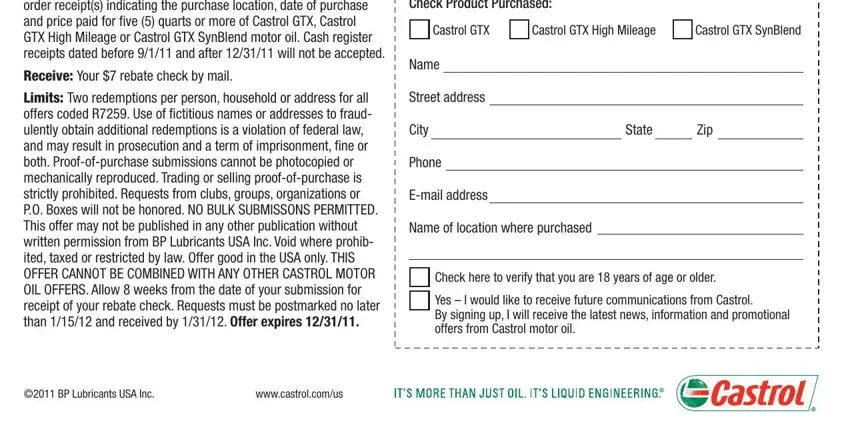 In the BPLubricantsUSAIncwwwcastrolcomus, and Nameoflocationwherepurchased section, describe the vital information.

Step 3: As you hit the Done button, your prepared file can be transferred to any of your devices or to electronic mail chosen by you.
Step 4: Generate a duplicate of any document. It will save you time and help you keep clear of challenges as time goes on. Also, your data won't be revealed or analyzed by us.