Creating the cologuard referral form file is a breeze with our PDF editor. Try out these steps to create the document right away.
Step 1: To begin the process, select the orange button "Get Form Now".
Step 2: Now you can manage the cologuard referral form. You can use our multifunctional toolbar to include, delete, and modify the content material of the file.
In order to prepare the cologuard referral form PDF, provide the details for all of the segments: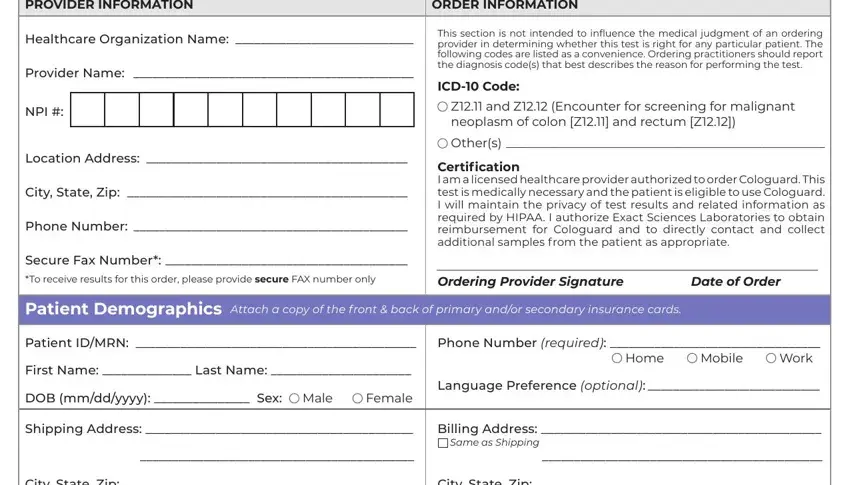 Provide the expected details in the Primary ICD-9 Code: V76, Other:, Secondary ICD-9 Code: (optional), REQUIRED – Patient Information, PATIENT ADDRESS, Certification By ordering, Shipping Address:, Billing Address:, sa emaS Shipping, City, City, PATIENT INSURANCE/BILLING, Policyholder Name:, Self, Spouse, Other, Please enclose copy of the, Type:, Insurance, Medicare, Medicaid, Tricare, and Self-Pay box.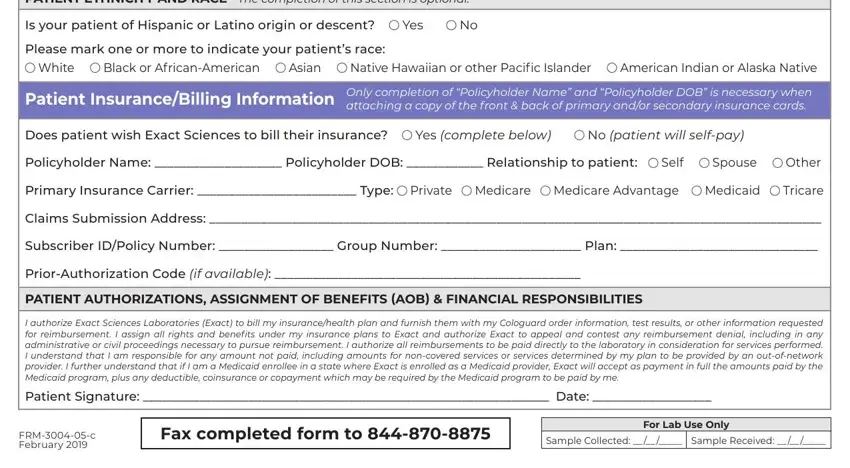 Put down any particulars you may need within the section Insurance Carrier/Program:, Subscriber ID/Policy Number:, PATIENT ASSIGNMENT OF BENEFITS, Authorization to assign benefits, Patient Signature:, CG-00027-06, Fax completed form to 844, For Laboratory Use Only, and Sample Collected: ______________.

Step 3: Once you choose the Done button, your finalized form may be exported to any of your devices or to electronic mail indicated by you.
Step 4: Make minimally several copies of your document to stay away from any sort of potential future complications.