Completing compton unified school district home page is easy. Our team developed our tool to make it simple to operate and assist you to complete any form online. Below are some steps you will want to take:
Step 1: Choose the "Get Form Here" button.
Step 2: You'll find each of the functions that you can take on the document after you've accessed the compton unified school district home page editing page.
All of the following areas are going to make up your PDF file: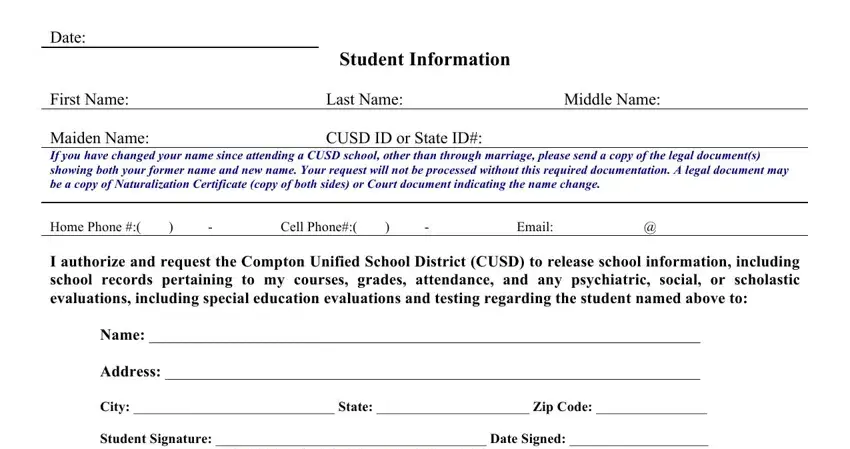 Fill in the Address: , City: State: Zip Code: , Student Signature: Date Signed: , I confirm that I am the student, NOTE: Please include a copy of, Pupil Records Department, 603 S, and Phone: (310) 639, 4321 Ext field with the particulars required by the program.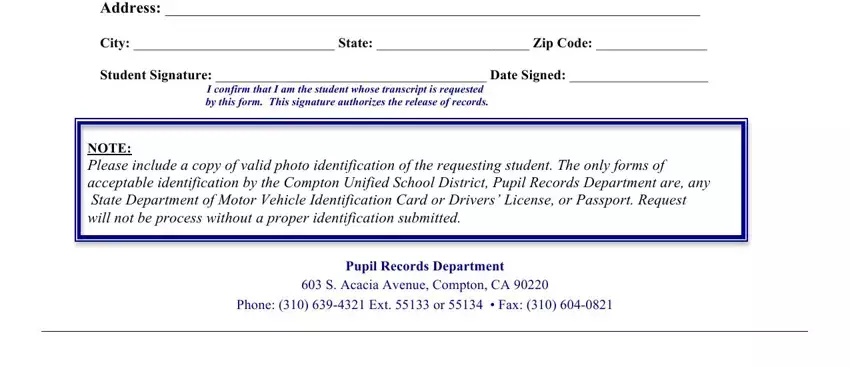 Step 3: As soon as you are done, click the "Done" button to upload the PDF file.
Step 4: Prepare no less than a couple of copies of your file to stay away from any specific upcoming concerns.