Filling in files with this PDF editor is easier as compared to anything else. To edit contract for deed nd the document, there is little you need to do - basically continue with the actions listed below:
Step 1: Step one should be to click the orange "Get Form Now" button.
Step 2: At this point, you can begin editing your contract for deed nd. Our multifunctional toolbar is readily available - insert, remove, alter, highlight, and conduct similar commands with the content material in the document.
The particular parts will make up your PDF document: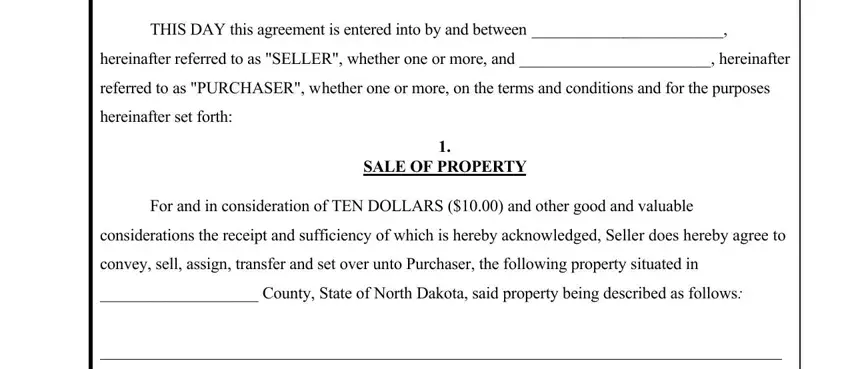 Provide the requested data in the area Together with all rights of, easements and rights benefiting, all tenements, fixtures, now on the premises, SUBJECT TO all recorded easements, and to all applicable building and, and property.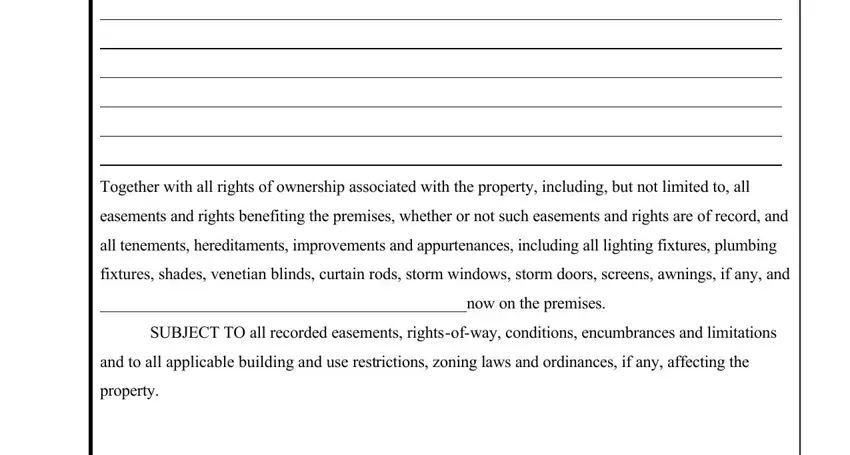 You have to provide the relevant information in the The purchase price of the property, hereby agree to pay to the order, ($) upon execution of this, being due and payable as, (a), Balance payable in () monthly, Dollars ($) each, day of , (b), Balance payable, unpaid at the rate of per cent, and dollars per month beginning on the segment.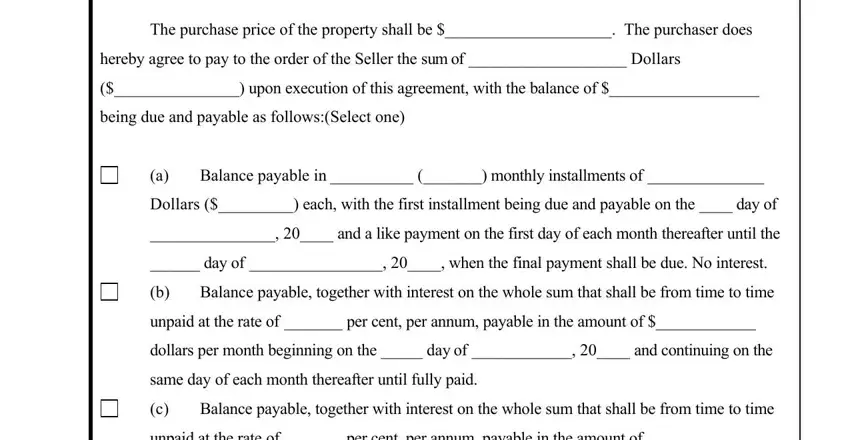 Through box (c), Balance payable, unpaid at the rate of per cent, dollars per month beginning on, day of , paid, If interest is charged, balance of payment shall be, TIME OF THE ESSENCE, Time is of the essence in the, and by Purchaser, specify the rights and obligations.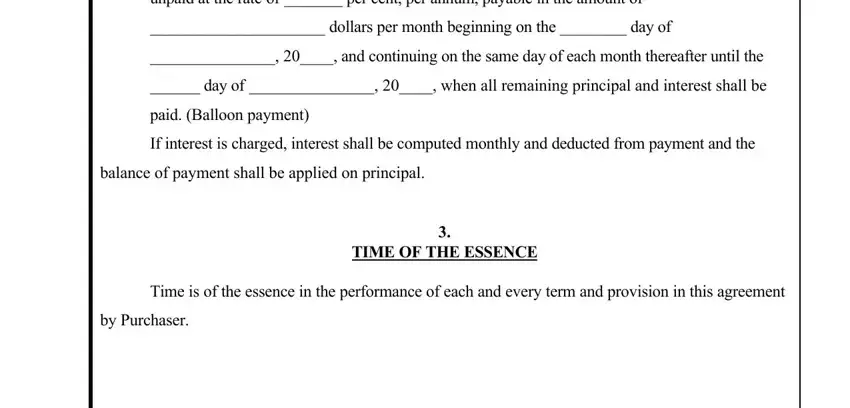 Look at the sections the term of this contract naming, Fire, maintained as follows: (Select one), (a), Purchaser shall obtain fire, (b), Seller shall obtain and pay for, than $ , amount so paid by Seller within, Should the Purchaser fail to pay, said buildings insured, expended shall be a lien on said, and Seller and thereafter fill them in.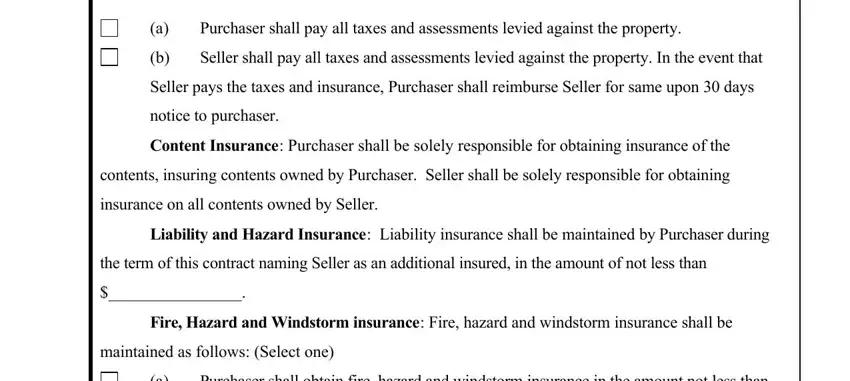 Step 3: When you are done, hit the "Done" button to export the PDF form.
Step 4: Ensure that you stay away from future complications by generating a minimum of 2 duplicates of your document.