Our finest developers worked hard to develop the PDF editor we are extremely pleased to deliver to you. This software can help you simply fill out cookout franchise application and can save your time. You need to simply adhere to this particular procedure.
Step 1: To get started, select the orange button "Get Form Now".
Step 2: Now it's easy to edit the cookout franchise application. This multifunctional toolbar lets you include, remove, alter, and highlight content material as well as undertake many other commands.
Enter the essential data in every single section to fill out the PDF cookout franchise application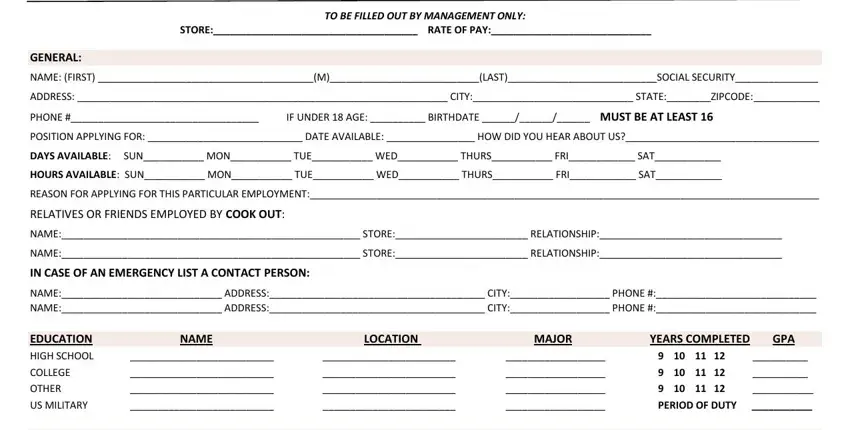 Step 3: Choose the button "Done". Your PDF form is available to be exported. You can upload it to your pc or send it by email.
Step 4: Generate copies of the file - it can help you avoid forthcoming complications. And don't be concerned - we don't distribute or look at your data.