It's easy to prepare the csa damage protection. Our software was developed to be enable you to prepare any document swiftly. These are the basic steps to take:
Step 1: You can click the orange "Get Form Now" button at the top of the following webpage.
Step 2: You are now on the file editing page. You may edit, add content, highlight certain words or phrases, place crosses or checks, and insert images.
These parts are what you will have to fill in to get the finished PDF document.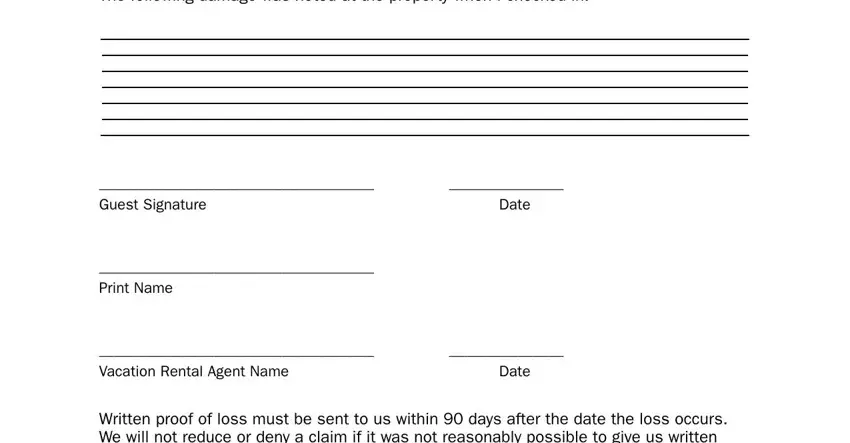 The system will need you to fill in the Vacation Rental Agent Name, Date, Written proof of loss must be sent, and VR, DP 0915 part.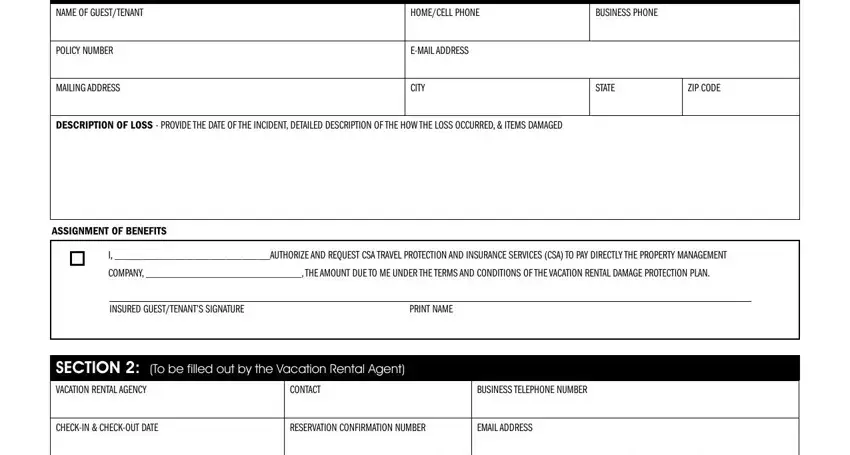 The software will demand you to give particular necessary details to easily fill in the part NAME OF GUEST, TENANT HOME, CELL PHONE, BUSINESS PHONE, POLICY NUMBER, MAILING ADDRESS, E, MAIL ADDRESS, CITY, STATE, ZIP CODE, DESCRIPTION OF LOSS - PROVIDE THE, ASSIGNMENT OF BENEFITS, COMPANY, INSURED GUEST, TENANT, S SIGNATURE, and PRINT NAME.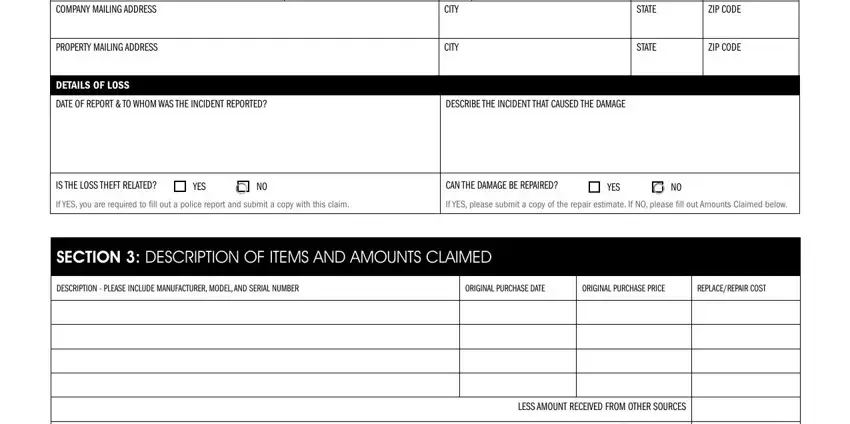 The VACATION RENTAL AGENCY, CONTACT, BUSINESS TELEPHONE NUMBER, CHECK, IN & CHECK, OUT DATE, RESERVATION CONFIRMATION NUMBER, EMAIL ADDRESS, COMPANY MAILING ADDRESS, PROPERTY MAILING ADDRESS, DETAILS OF LOSS, CITY, CITY, STATE, ZIP CODE, STATE, ZIP CODE, DATE OF REPORT & TO WHOM WAS THE, DESCRIBE THE INCIDENT THAT CAUSED, IS THE LOSS THEFT RELATED, YES, CAN THE DAMAGE BE REPAIRED, YES, and SECTION 3: DESCRIPTION OF ITEMS section has to be applied to list the rights or responsibilities of both sides.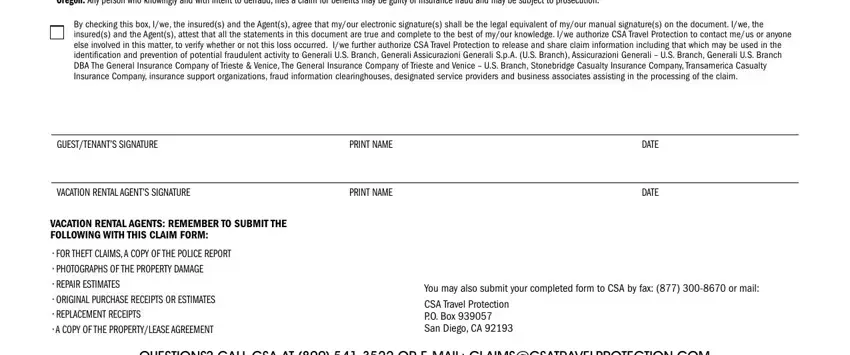 Finalize the document by taking a look at the following areas: DESCRIPTION - PLEASE INCLUDE, ORIGINAL PURCHASE DATE, ORIGINAL PURCHASE PRICE, REPLACE, REPAIR COST, Notice: If you have more items, LESS AMOUNT RECEIVED FROM OTHER, and TOTAL AMOUNT CLAIMED (including.

Step 3: Press "Done". It's now possible to export the PDF form.
Step 4: Prepare copies of the file. This should prevent potential future complications. We do not read or reveal your data, for that reason feel comfortable knowing it's going to be secure.