With the objective of allowing it to be as easy to use as it can be, we built this PDF editor. The process of filling the mechanics lien illinois auto will be trouble-free should you try out the following steps.
Step 1: Choose the "Get Form Here" button.
Step 2: Now you are on the file editing page. You may edit, add information, highlight specific words or phrases, place crosses or checks, and put images.
These areas will constitute the PDF document that you will be completing: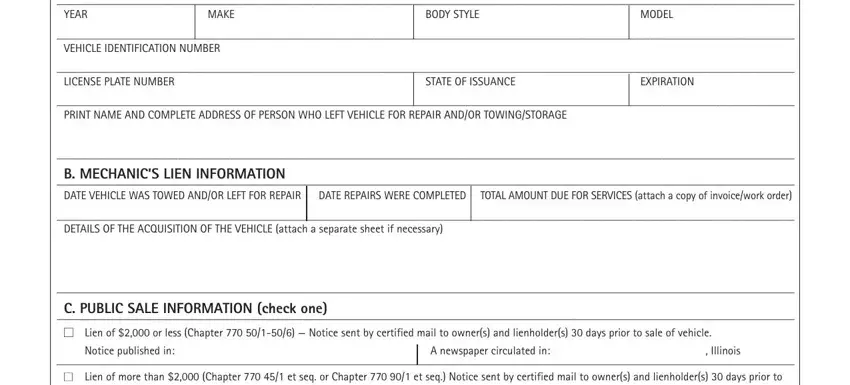 Within the section sale of vehicle, Notice published in:, A newspaper circulated in:, ■■ Self-Service Storage Facility, Notice published in:, A newspaper circulated in:, The above vehicle was lawfully, Purchaser's Printed Name: , Purchaser's Address: Federal and, ■■ 2, The undersigned hereby affirms, Signature of Seller (Mechanic, Signature of Purchaser(s), Printed Name of Seller (Mechanic, and Printed Name of Purchaser(s) write down the details which the platform demands you to do.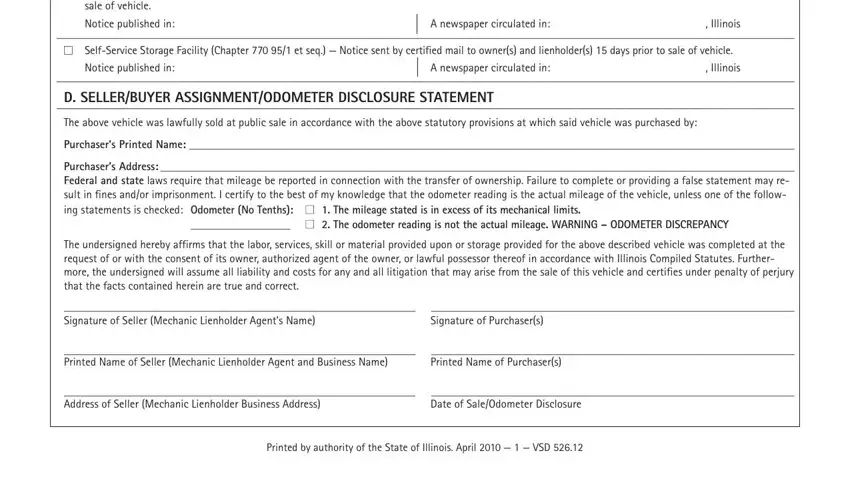 Step 3: Once you have selected the Done button, your document will be ready for transfer to any gadget or email you indicate.
Step 4: Ensure you remain away from possible troubles by generating around 2 duplicates of your document.