It is really straightforward to fill out the mechanics lien empty blanks. Our PDF tool will make it pretty much effortless to edit any type of PDF. Down the page are the primary four steps you should consider:
Step 1: Choose the button "Get Form Here" on the following website and press it.
Step 2: After you have accessed the editing page mechanics lien, you should be able to notice every one of the options intended for your document in the top menu.
The following sections are going to make up your PDF file: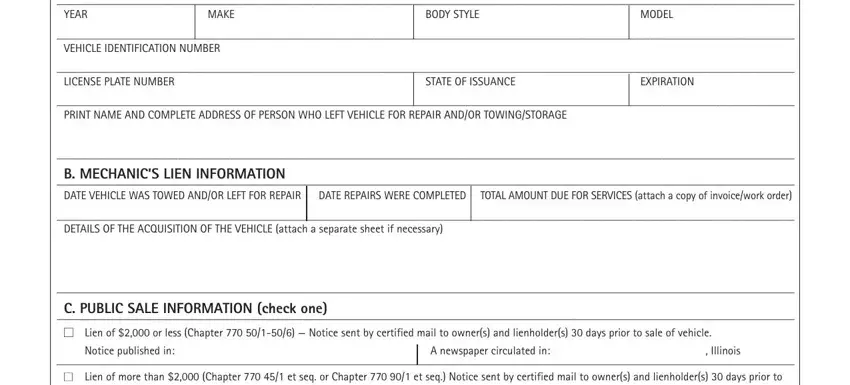 Please provide the appropriate data in the sale of vehicle, Notice published in, Notice published in, A newspaper circulated in, Illinois, SelfService Storage Facility, D SELLERBUYER ASSIGNMENTODOMETER, A newspaper circulated in, Illinois, The above vehicle was lawfully, Purchasers Printed Name, Purchasers Address Federal and, The odometer reading is not the, The undersigned hereby affirms, and Signature of Seller Mechanic field.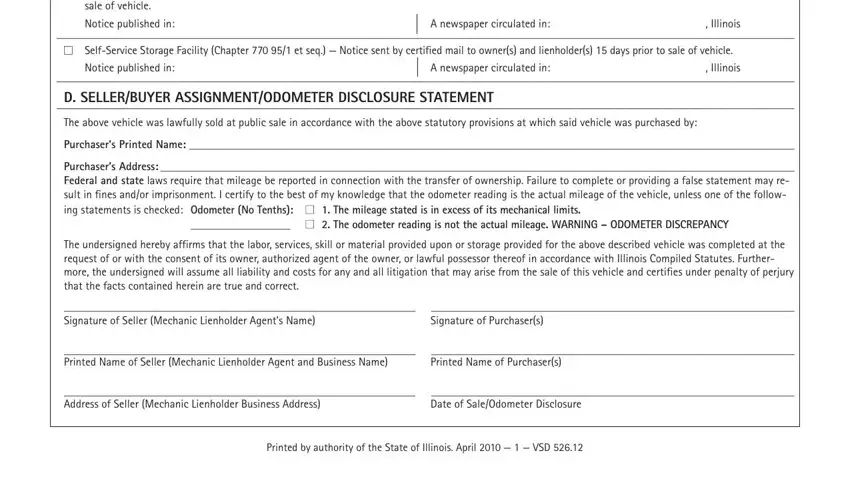 Step 3: Once you choose the Done button, your ready form can be easily exported to all of your devices or to electronic mail specified by you.
Step 4: In avoiding potential forthcoming challenges, ensure that you possess minimally two or three duplicates of each form.