You can complete the ILCS form with this PDF editor. These actions will assist you to immediately create your document.
Step 1: Select the "Get Form Now" button to get started on.
Step 2: Right now, you can change the ILCS. The multifunctional toolbar will let you include, get rid of, change, highlight, and also perform several other commands to the text and areas inside the form.
Fill in the next areas to prepare the form: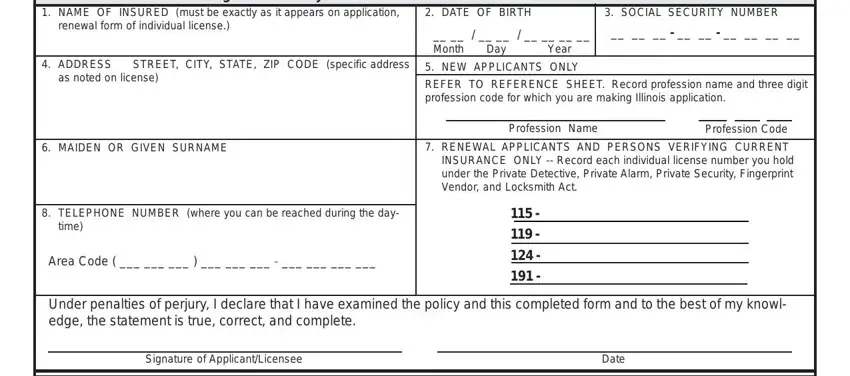 Complete the INSURANCE COMPANY, INSURANCE STREET, STATE, Area Code ( ) , / / Month Day Year, / / Month Day Year, and The comprehensive commercial areas with any information that can be asked by the program.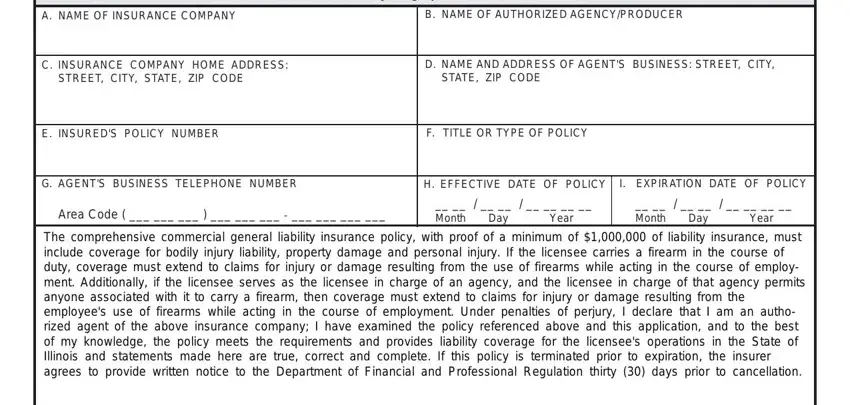 It is necessary to put down certain information inside the field The comprehensive commercial, IL, 486, 1280 1, 13 (DE), Signature of Agent, and Date.

Step 3: As soon as you are done, click the "Done" button to export your PDF document.
Step 4: To prevent yourself from any type of issues in the long run, you will need to prepare minimally several duplicates of your document.