We have used the efforts of the best programmers to make the PDF editor you are going to make use of. Our software allows you to create the form de 4 edd document with ease and don't waste time. Everything you should do is keep up with the following easy tips.
Step 1: Choose the button "Get Form Here".
Step 2: You are now free to edit form de 4 edd. You possess many options thanks to our multifunctional toolbar - you'll be able to add, eliminate, or alter the information, highlight its selected parts, as well as undertake other sorts of commands.
The next areas are within the PDF template you will be filling in.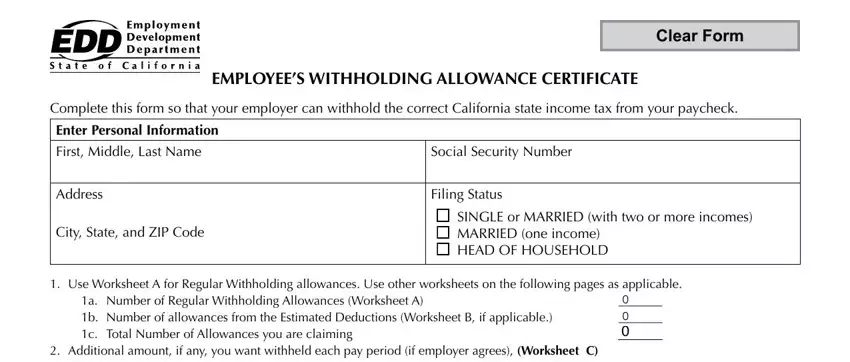 The application will require you to submit the Employer's Name and Address, California Employer Payroll Tax, Give the top portion of this page, cut here, YOUR CALIFORNIA PERSONAL INCOME, IF YOU RELY ON THE FEDERAL FORM, PURPOSE: This certificate, You should complete this form if, (1) You claim a different marital, (2) You claim additional, certificate for your state income, CHECK YOUR WITHHOLDING: After your, and EXEMPTION FROM WITHHOLDING: If you area.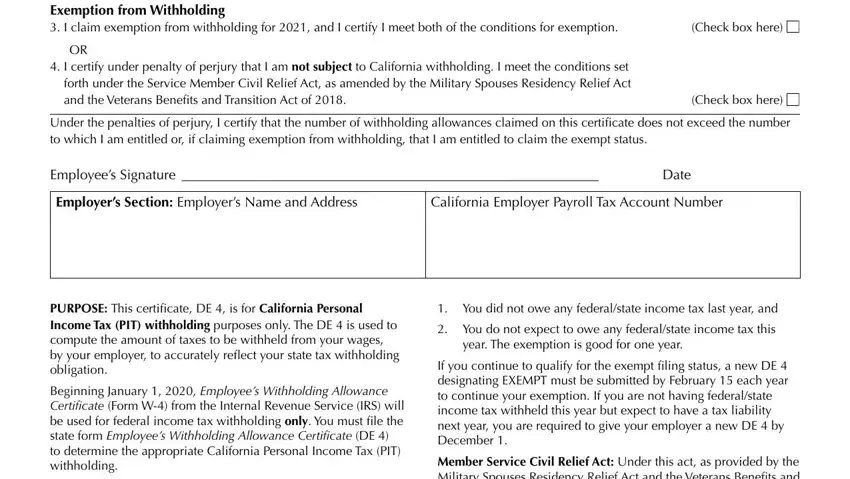 Note the main information in WORKSHEET A, REGULAR WITHHOLDING ALLOWANCES, (A) Allowance for yourself — enter, INSTRUCTIONS — 2 — ADDITIONAL, If you expect to itemize, Do not include deferred, and You may reduce the amount of tax part.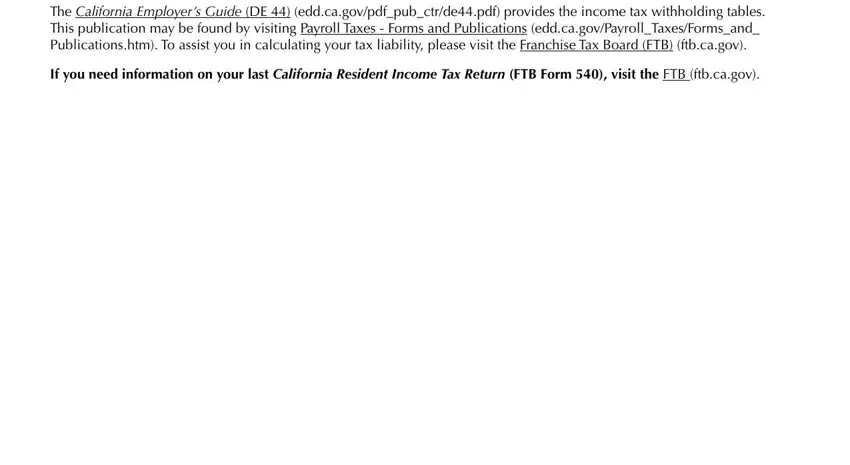 Inside the part schedules in the FTB Form 540 , Subtract line 6 from line 5, and Enter this number on line 1 of the, place the rights and responsibilities of the parties.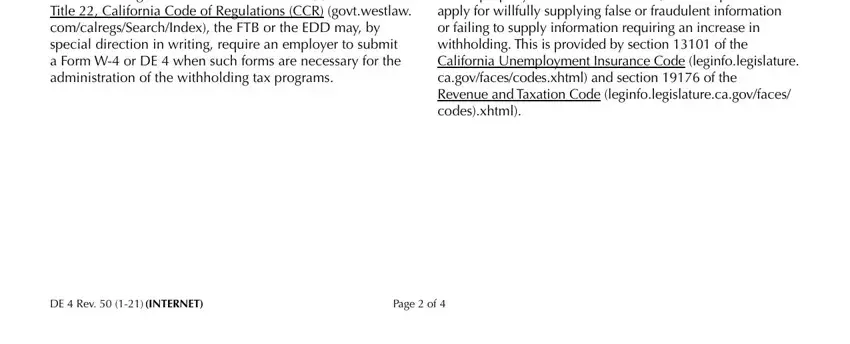 Finalize by checking the following areas and filling them in as needed: Complete Worksheet C, *Wages paid to registered domestic, DE 4 Rev, and Page 3 of 4.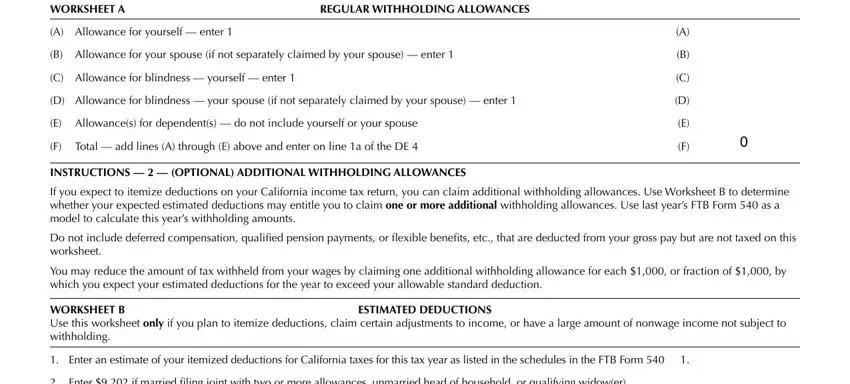 Step 3: As you hit the Done button, your finalized form may be exported to all of your gadgets or to email provided by you.
Step 4: Make sure you stay away from forthcoming complications by making at least a pair of duplicates of your form.