We chose the finest web programmers to develop our PDF editor. The application will let you create the fed loan services address document easily and won't take a great deal of your energy. This easy guideline will enable you to learn how to start.
Step 1: To get started, hit the orange button "Get Form Now".
Step 2: After you've accessed the editing page fed loan services address, you will be able to notice every one of the functions intended for your form inside the upper menu.
You should type in the following details to create the fed loan services address PDF: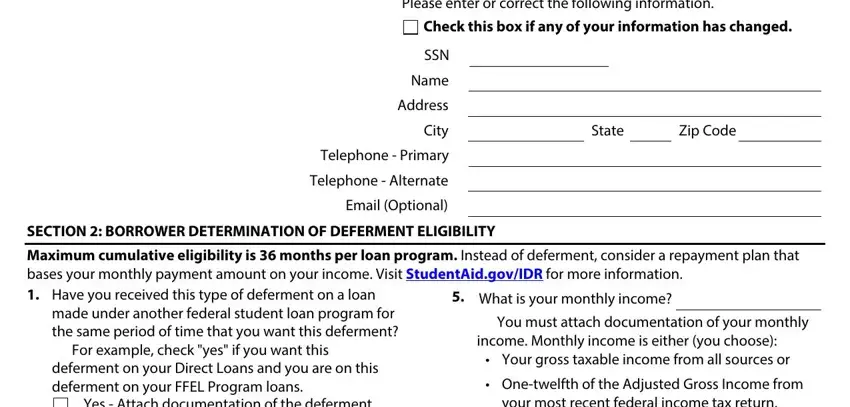 Remember to fill out the capitalize interest that I do not, I wish to make interest payments, (3) My deferment will begin on the, (4) My deferment will end on the, (5) My maximum cumulative, Deferment on my FFEL Program Loans, (6) If my deferment does not cover, If the period for which I am, (7) My loan holder may grant a, Interest that accrues during this, (cid:132) I certify that: (1) The, deferment status, (cid:132) I authorize the entity, contractors) to contact me, and Borrower's Signature area with the appropriate data.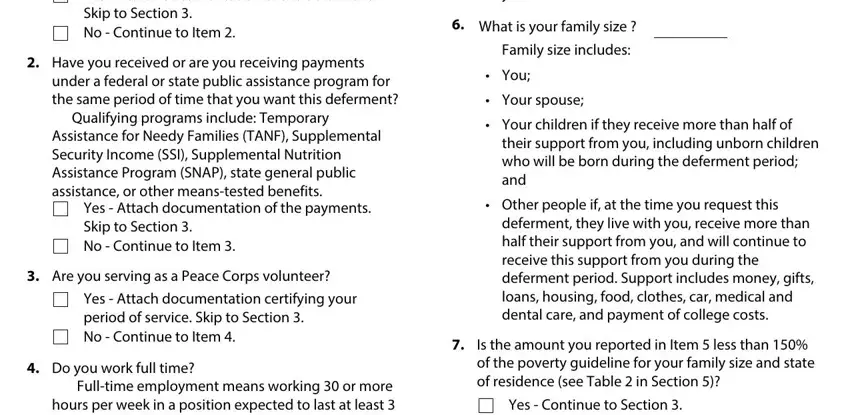 The software will require data to conveniently prepare the box SECTION 5: DEFINITIONS (cid:132), Treatment of Interest Accrued, During Deferment, Interest is paid Interest is, Loan Amount, Capitalized Interest, for 12 Months, Principal to Be Repaid $15, Monthly Payment $172, Number of Payments, Total Amount, Total Interest, Repaid, Paid, and *Total amount repaid includes.

The SECTION 6: ELIGIBILITY, For Direct Loan Program borrowers:, (cid:132) For Condition (1), Federal Perkins Loan Program (for, (cid:132) For Condition (2), program that support the period, (cid:132) For Condition (3), signed and dated by an authorized, (cid:132) For Condition (4), • Provide your loan holder with, • Use the applicable amount based, Borrower's Family Size ee, For each additional person, These are monthly figures that, and 48 and segment may be used to identify the rights and responsibilities of all sides.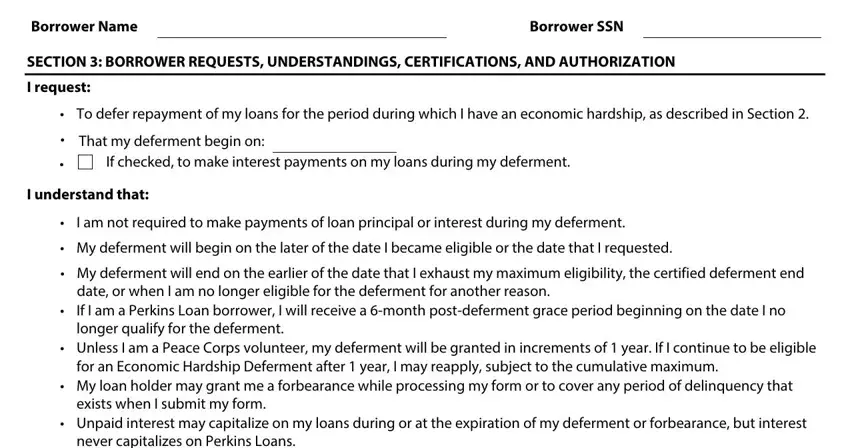 Step 3: Click the Done button to be certain that your completed file may be exported to any electronic device you pick out or delivered to an email you specify.
Step 4: It is easier to create copies of the file. There is no doubt that we will not share or see your details.