Our top level computer programmers worked hard to implement the PDF editor we are excited to deliver to you. The app permits you to simply fill in girl scout permission form and can save your time. You just have to keep up with the following guide.
Step 1: Hit the button "Get form here" to open it.
Step 2: So you are going to be on the file edit page. You can include, change, highlight, check, cross, insert or erase fields or words.
All of the following parts will help make up your PDF file: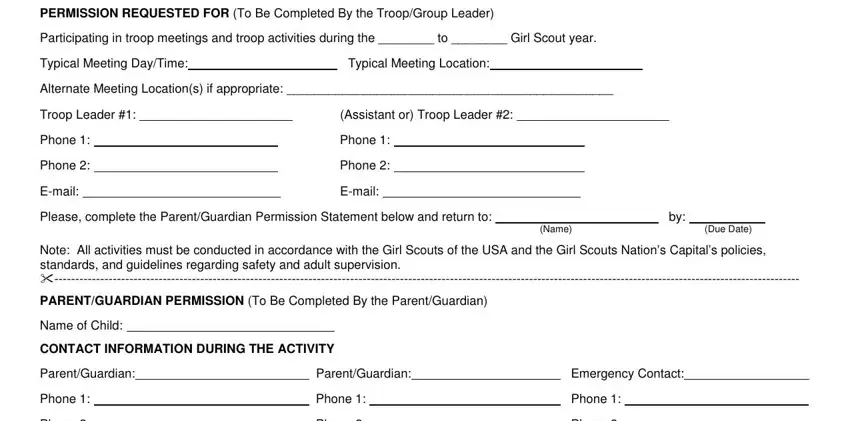 Fill in the Phone Phone Phone, Email Email Email, I understand that I am responsible, Yes, I understand that my child may not, Yes, I understand that I must provide, Yes, When participating in Girl Scout, Yes, For High Adventure Activities Only, Yes, For Sensitive Issue Activities, Yes, and My child is a registered Girl space with the particulars asked by the system.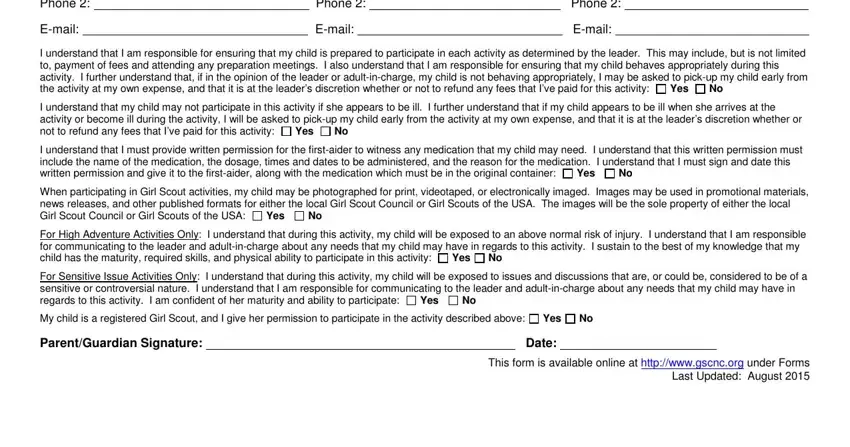 Step 3: Press the Done button to be sure that your finalized form is available to be exported to every electronic device you want or mailed to an email you specify.
Step 4: To avoid all of the headaches as time goes on, be sure to prepare a minimum of two or three duplicates of your form.