It's easy to fill out the fannie mae loan modification agreement document with our PDF editor. The next steps will let you quickly create your document.
Step 1: Press the orange "Get Form Now" button on the following webpage.
Step 2: You are now equipped to change fannie mae loan modification agreement. You've got plenty of options thanks to our multifunctional toolbar - you'll be able to add, erase, or alter the content, highlight the particular parts, and undertake other commands.
The next areas are inside the PDF file you'll be filling out.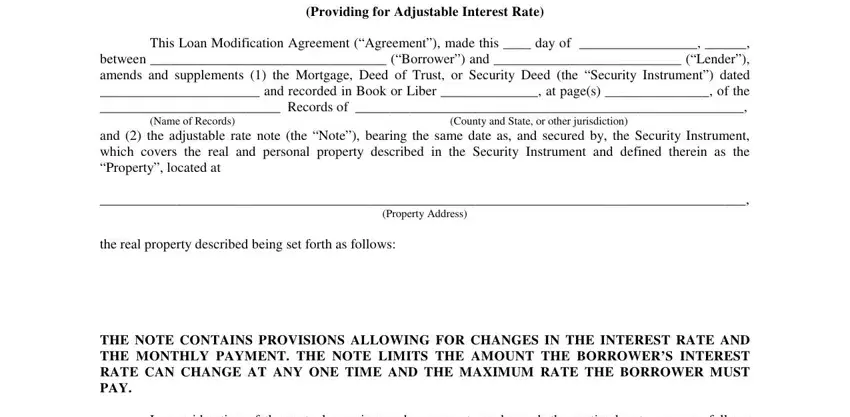 Type in the demanded information in the box In consideration of the mutual, notwithstanding anything to the, As of the amount payable under, Borrower promises to pay the, LOAN MODIFICATION AGREEMENTSingle, and Form rev page of.

Remember to emphasize the vital particulars from the sooner paid the final payment of, If on the Maturity Date Borrower, Borrower understands and agrees, All the rights and remedies, All covenants agreements, Nothing in this Agreement shall be, and All costs and expenses incurred by segment.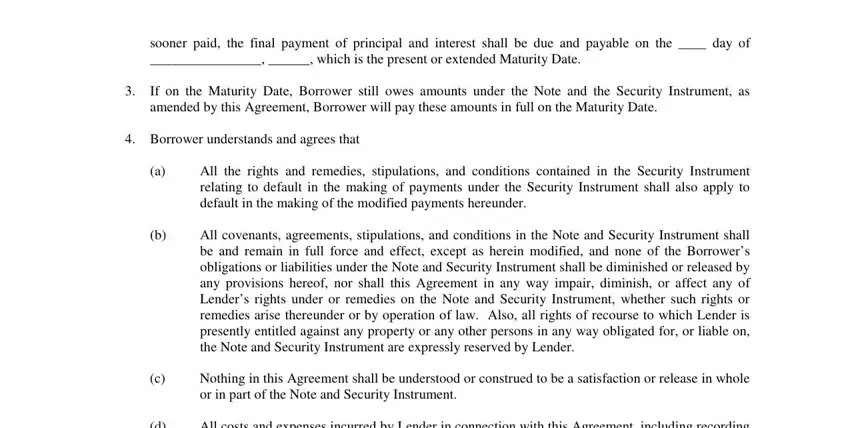 Step 3: Click the "Done" button. Next, you can export your PDF document - save it to your electronic device or send it via electronic mail.
Step 4: Generate copies of the form - it can help you avoid potential future problems. And fear not - we do not reveal or view the information you have.