Using PDF documents online is certainly very easy with our PDF editor. You can fill in osha certificate of completion fire extinguisher here and use many other options available. The editor is constantly upgraded by us, acquiring useful functions and becoming even more convenient. With some easy steps, you are able to start your PDF editing:
Step 1: Click the orange "Get Form" button above. It will open our pdf tool so you can begin completing your form.
Step 2: Using our advanced PDF tool, it's possible to do more than just fill in blank fields. Express yourself and make your documents look professional with customized textual content incorporated, or adjust the original input to excellence - all comes with an ability to incorporate any photos and sign the file off.
It's an easy task to fill out the form with our helpful guide! Here is what you want to do:
1. The osha certificate of completion fire extinguisher necessitates specific details to be inserted. Ensure that the next blank fields are completed: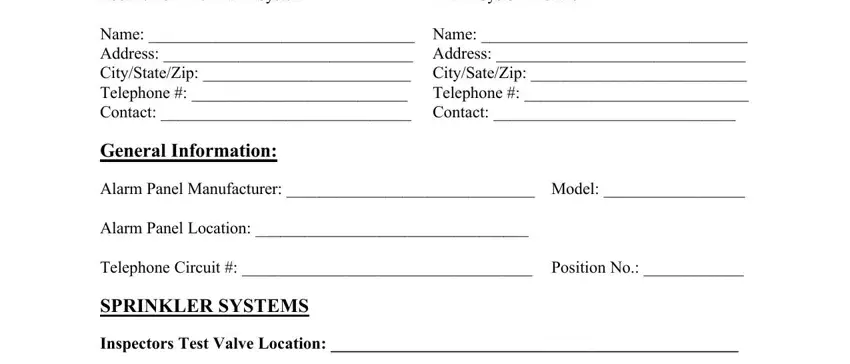 2. The subsequent stage is to fill in the following blank fields: Time of Opening of Test Valve to, Main Drain Test Date, Static Pressure PSI, Residual Pressure Flowing PSI, Normal Operating Pressure of, Date of Last Fire Pump Test If, and newpackdoc rev effective.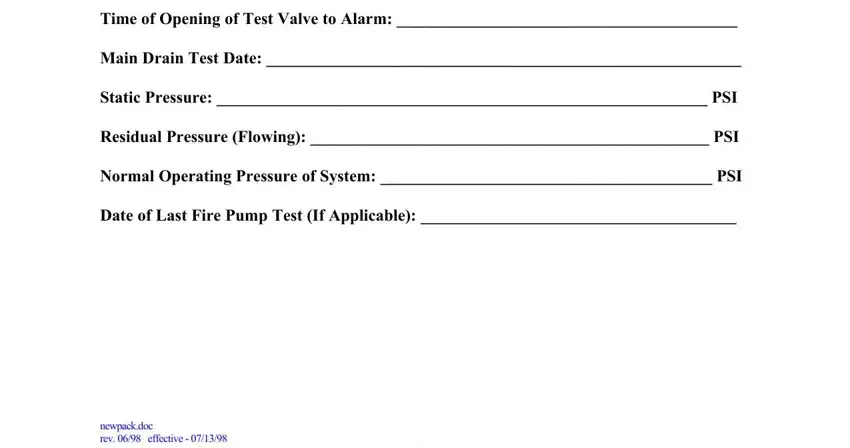 3. Your next step is normally hassle-free - fill in all of the empty fields in A Does the panel indicate normal, DEVICES, QTY, QTY TESTED, CLEANED OK, and Remote Annunciators Zones to conclude this process.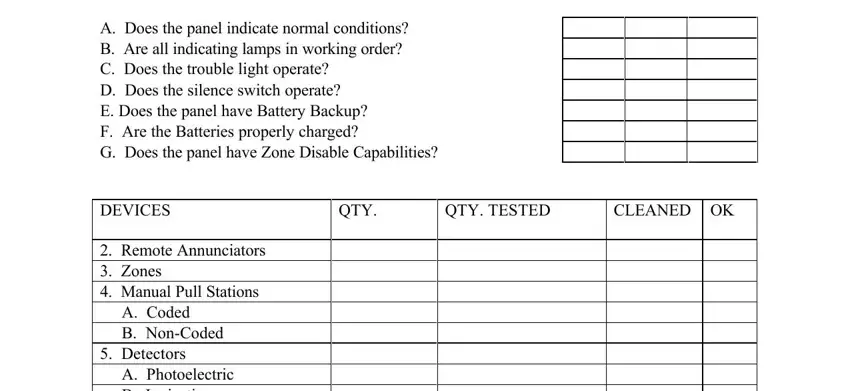 4. This fourth subsection arrives with all of the following blanks to consider: Remote Annunciators Zones.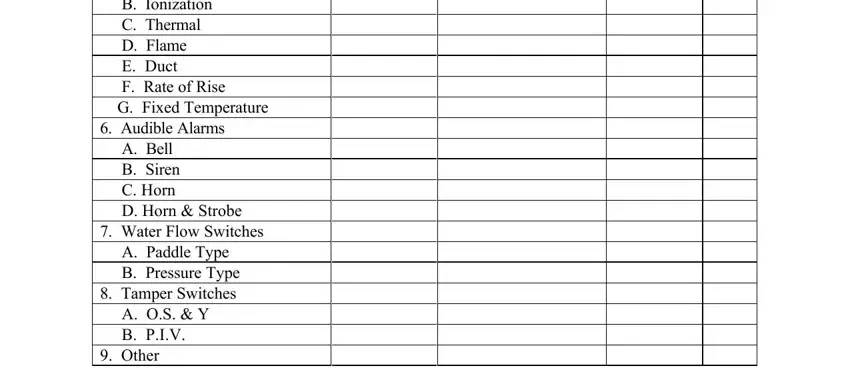 5. The very last step to conclude this document is pivotal. Ensure you fill in the necessary form fields, consisting of Comments, Did the Alarm Monitoring Company, Yes, Date, Time, Is the Alarm System Back In Service, Yes, ALARM INSTALLER CERTIFICATION, and I representing the Firm have, prior to submitting. Neglecting to do so might contribute to an incomplete and possibly incorrect document!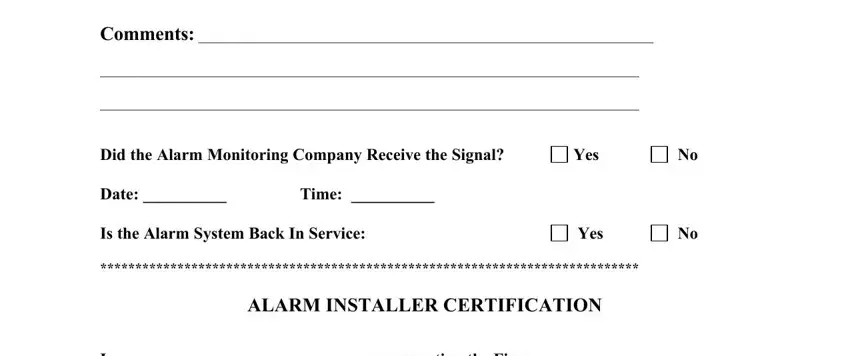 It is easy to make a mistake while filling out your Is the Alarm System Back In Service, consequently be sure you take a second look prior to when you send it in.
Step 3: Before submitting the file, ensure that form fields have been filled out as intended. As soon as you determine that it is correct, click on "Done." Find your osha certificate of completion fire extinguisher after you register at FormsPal for a free trial. Quickly access the pdf form from your personal account, with any modifications and changes conveniently synced! FormsPal ensures your information privacy with a secure method that never saves or shares any sort of personal information involved. Be assured knowing your paperwork are kept protected whenever you use our services!