Couple of things can be simpler than managing documentation using the PDF editor. There isn't much for you to do to manage the california request attorney form - simply adopt these measures in the next order:
Step 1: Pick the button "Get Form Here".
Step 2: Now you will be within the file edit page. You can include, change, highlight, check, cross, include or remove areas or text.
Type in the required information in each area to fill in the PDF california request attorney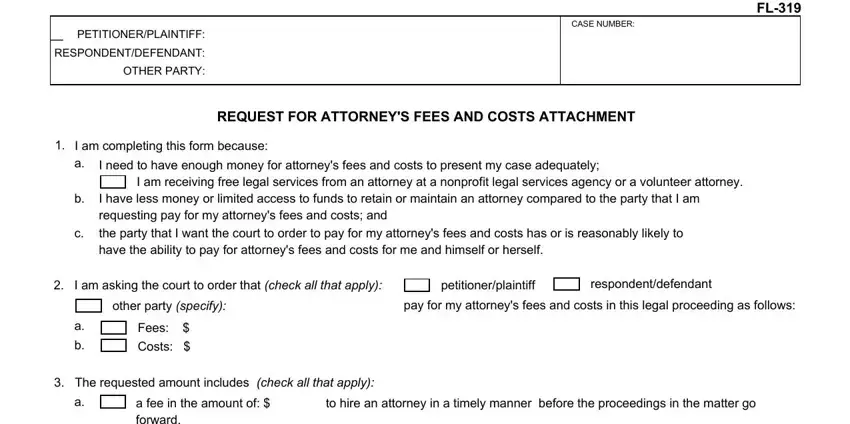 In the The for attorney's fees and costs, (a) This order was made on (date):, (c) The payments, have been made, have not been made, have been made in part, since the date of the order, Additional information (specify):, and A current Income and Expense area, note down your details.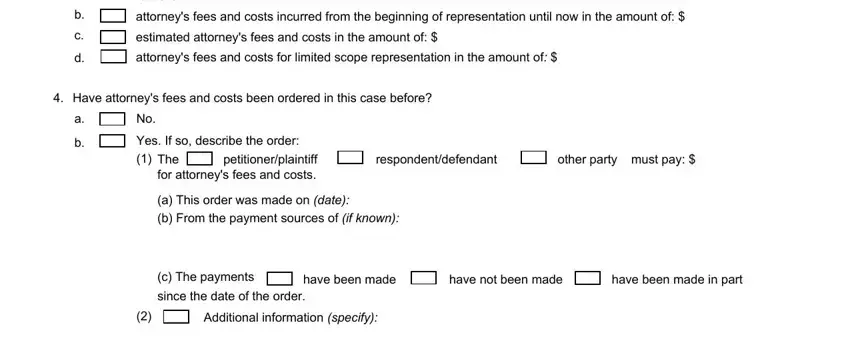 Focus on the main details about the Number of pages attached to this, I declare under penalty of perjury, Date:, (TYPE OR PRINT NAME), and (SIGNATURE) area.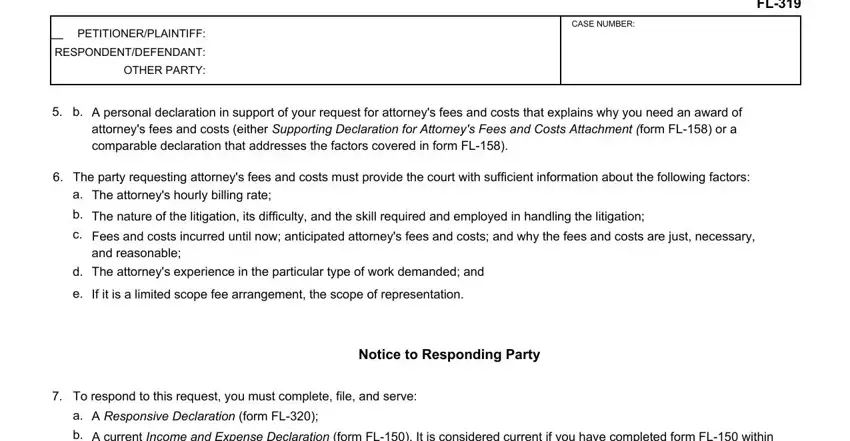 Step 3: Press the "Done" button. At that moment, you may transfer your PDF file - upload it to your device or send it through email.
Step 4: To prevent yourself from potential upcoming difficulties, you should always hold up to two copies of every file.