Having the purpose of allowing it to be as effortless to work with as it can be, we built this PDF editor. The entire process of filling up the tax withholding form irs is going to be straightforward when you follow the next actions.
Step 1: Choose the orange button "Get Form Here" on the website page.
Step 2: The file editing page is currently available. You can add text or change current content.
The next parts will make up the PDF template that you'll be filling out: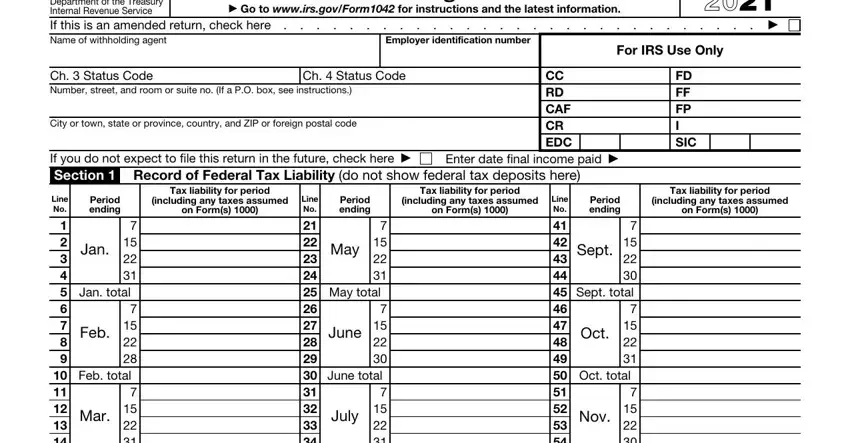 Include the expected details in the Aug, Dec, Apr, bElectronically, bbcd, ThirdPartyDesignee, SignHere, YesCompletethefollowing, PersonalidentificationnumberPIN, Phoneno, Your, signature, and Date area.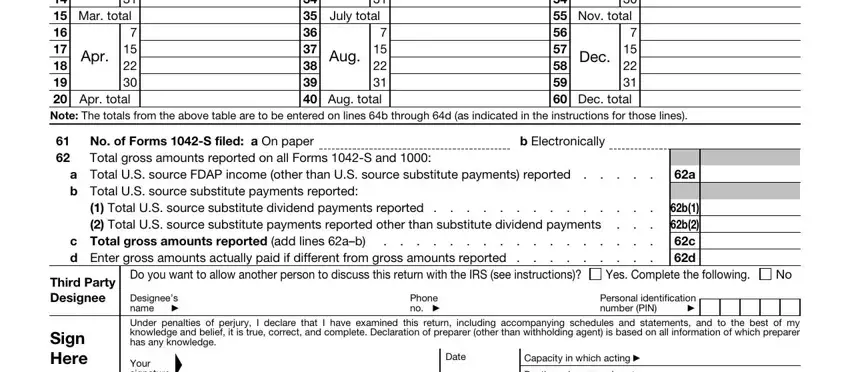 Point out the most crucial information on the PaidPreparerUseOnly, Your, signature, PrintTypepreparersname, Preparerssignature, Date, FirmsnameFirmsaddress, Checkifselfemployed, PTIN, FirmsEINPhoneno, CatNoV, and Form segment.

Please include the rights and responsibilities of the sides in the Form, Page, cAdjustmentstowithholding, ComputationofTaxDueorOverpayment, Totalnettaxliability, ccde, abcde, and abab box.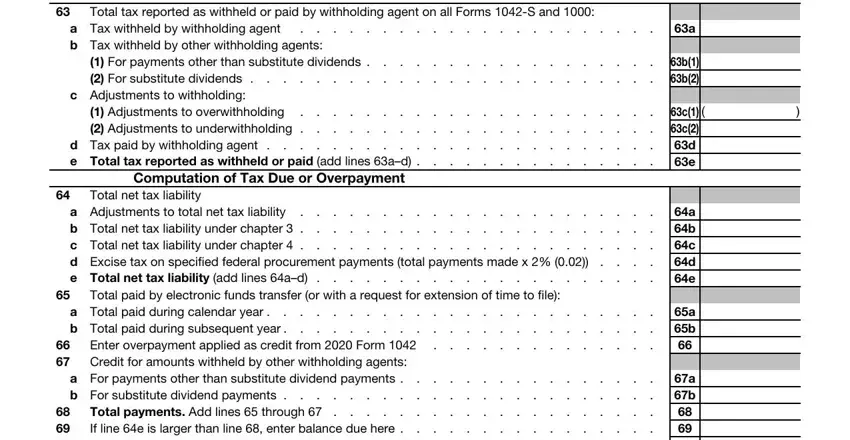 Terminate by checking the following areas and filling them in correspondingly: CreditonForm, Refund, abab, and abcd.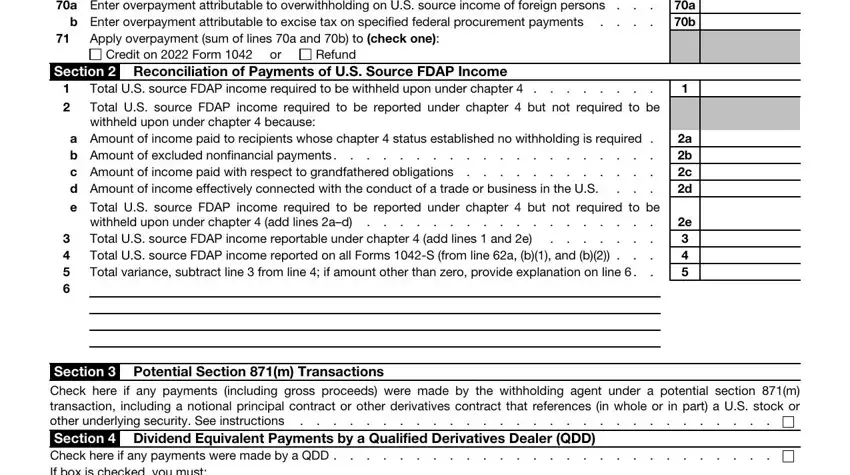 Step 3: Click the Done button to save the document. Now it is obtainable for transfer to your electronic device.
Step 4: To prevent yourself from any kind of risks as time goes on, try to make at least several duplicates of the form.