Filling out proptax is simple. We made our PDF editor to make it user friendly and assist you to complete any PDF online. Listed below are steps you'll want to stick to:
Step 1: Select the button "Get Form Here" on the following webpage and select it.
Step 2: As soon as you enter our proptax editing page, you will see all of the options you may take regarding your file at the upper menu.
Fill in the proptax PDF by entering the information required for each section.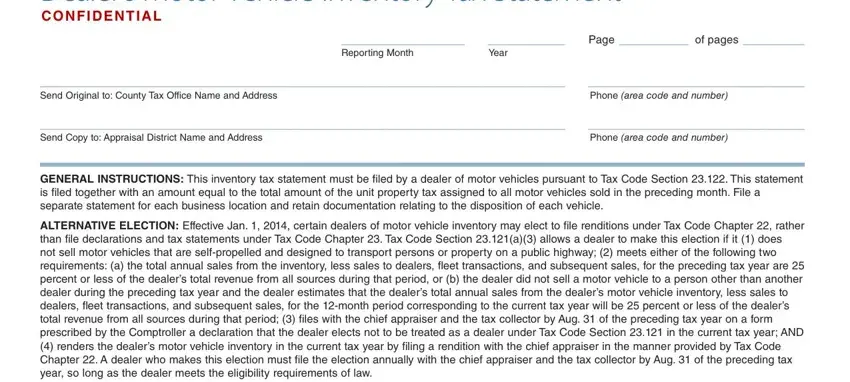 Note the details in STEP 1: Dealer Information, Name of Dealer, Mailing Address, City, Phone (area code and number), Name of Person Completing, Title, The Property Tax Assistance, and For more information.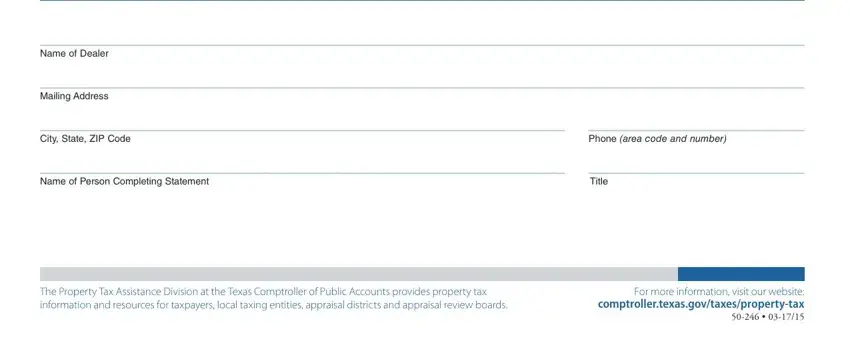 In the Provide the appraisal district, Name of Business, Address, Account Number, Business Start Date, General Distinguishing Number, STEP 3: Vehicle Inventory, Provide the following information, Description of Vehicle Sold, Date of, Sale, Model Year, Make, Identiication Number, and Vehicle segment, emphasize the vital information.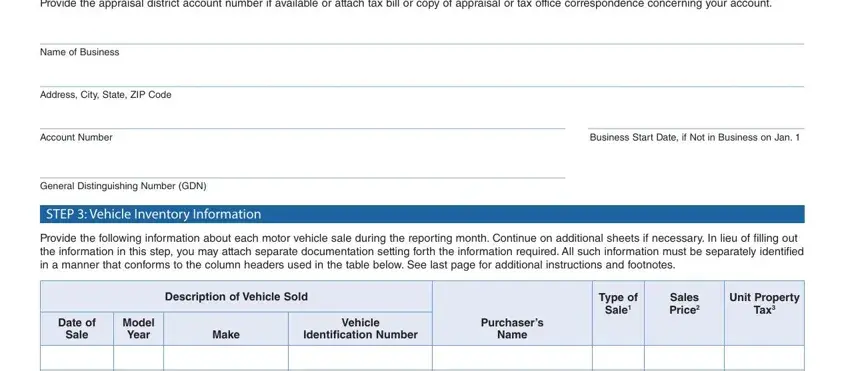 You need to identify the rights and obligations of each party in part Total Unit Property Tax4. Finish by reading these areas and writing the proper information: Unit Property Tax Factor, Page 2 • 50-246 • 12-13/13, and For more information.

Step 3: When you are done, press the "Done" button to export the PDF file.
Step 4: To stay away from probable upcoming troubles, make sure to get minimally a pair of duplicates of each separate document.