We have used the efforts of the best software engineers to design the PDF editor you are going to work with. Our software allows you to prepare the california doctor report file easily and don't waste time. Everything you should do is adhere to the following quick directions.
Step 1: Choose the button "Get Form Here" on the following webpage and select it.
Step 2: Now, you can begin modifying your california doctor report. The multifunctional toolbar is available to you - insert, delete, alter, highlight, and carry out other sorts of commands with the content in the form.
For every single section, complete the content asked by the application.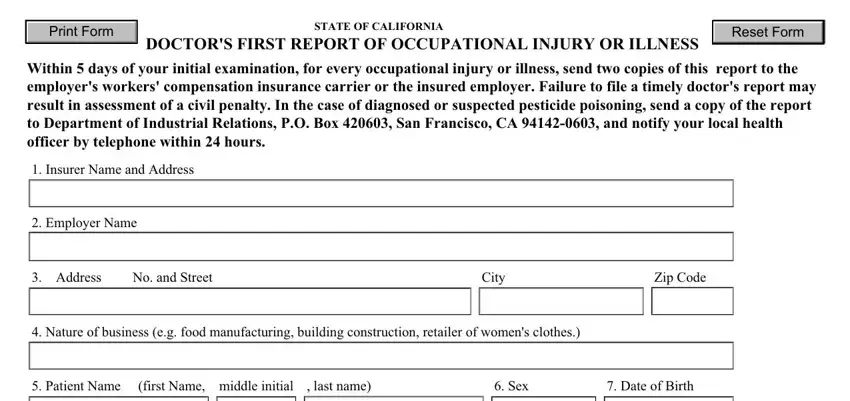 You should submit the Address, No and Street, City, Zip Code, Phone Number, Occupation Specific job title, Social Security Number, Address No Street Where Inj, City Where Injury Occ County, Date and hour of injury or onset, Date last worked, Date and hour of st exam or, Have you or your office, Patient please complete this, and Describe how the accident or area with the necessary details.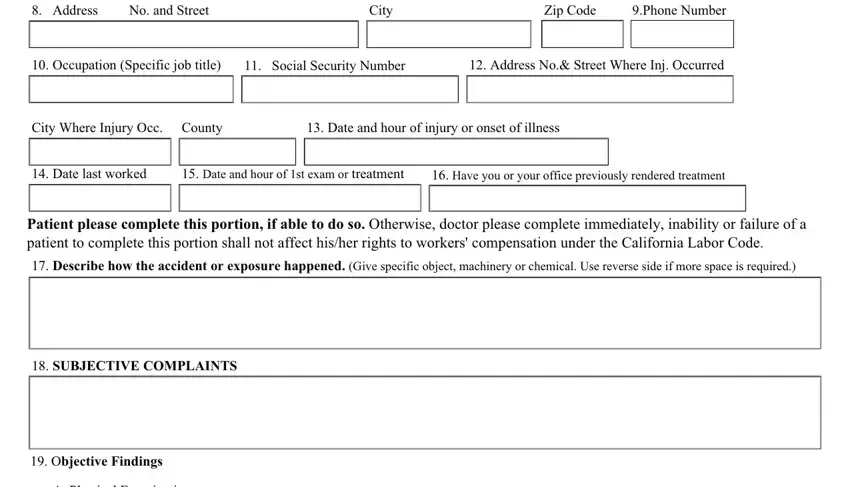 It is vital to provide some information within the box A Physical Examination, B Xray and laboratory results, Form Rev, and Sheet of.

You have to define the rights and responsibilities of every party in paragraph STATE OF CALIFORNIA DOCTORS FIRST, DIAGNOSESif occupational illness, ICD, ICD, ICD, ICD, ICD, ICD, ICD, ICD, ICD, ICD, ICD, ICD, and Are your findings and diagnosis.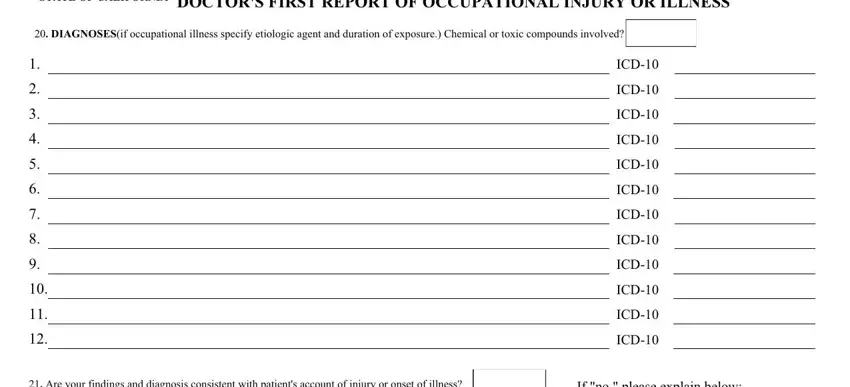 Fill out the template by analyzing all these sections: Are your findings and diagnosis, If no please explain below, Is there any other current, If yes please explain below, TREATMENT RENDERED Use reverse, If further treatment required, If hospitalized as inpatient give, Date admitted, Estimated length of stay, WORK STATUS Is patient able to, Yes, If no date when patient can return, Regular work, and Modified work.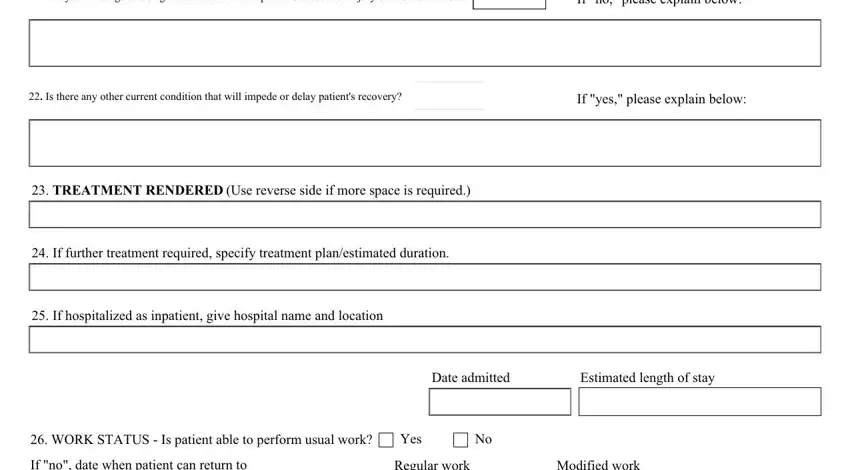 Step 3: Hit the "Done" button. You can now export the PDF document to your device. Aside from that, it is possible to deliver it by email.
Step 4: In order to avoid any hassles in the future, try to get around several duplicates of the form.