Handling PDF forms online is definitely simple with our PDF tool. You can fill out nps form here in a matter of minutes. To have our editor on the leading edge of efficiency, we work to put into operation user-oriented capabilities and enhancements regularly. We're always thankful for any suggestions - play a pivotal part in remolding how we work with PDF files. Should you be seeking to begin, here's what it's going to take:
Step 1: Click on the "Get Form" button above. It is going to open up our tool so you can begin completing your form.
Step 2: With this state-of-the-art PDF tool, you're able to do more than just fill in blank form fields. Try each of the functions and make your forms seem sublime with custom text added in, or tweak the original content to perfection - all that backed up by the capability to add your personal graphics and sign it off.
For you to fill out this PDF document, make sure that you provide the information you need in every single field:
1. Start completing the nps form with a number of major fields. Collect all the important information and be sure not a single thing missed!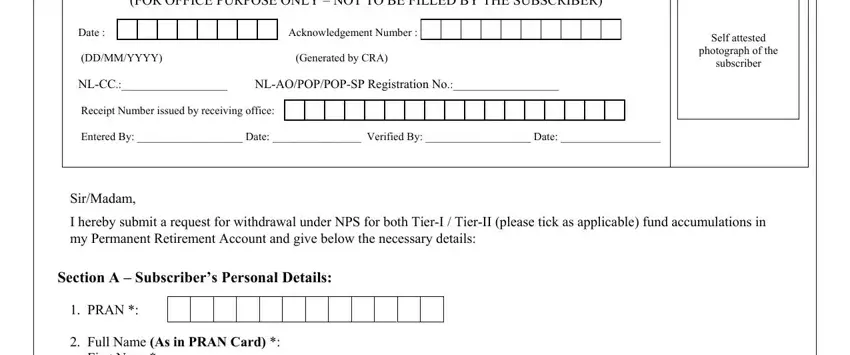 2. The subsequent part is to fill out these particular blanks: PRAN Full Name As in PRAN Card, Middle Name, Last Name, FathersSpouse name First Name, Middle Name, Last Name, Address FlatUnit No Block no, Name of PremiseBuildingVillage, AreaLocalityTaluka, DistrictTownCity, State Union Territory, Country, and Pin Code Mobile No Date of.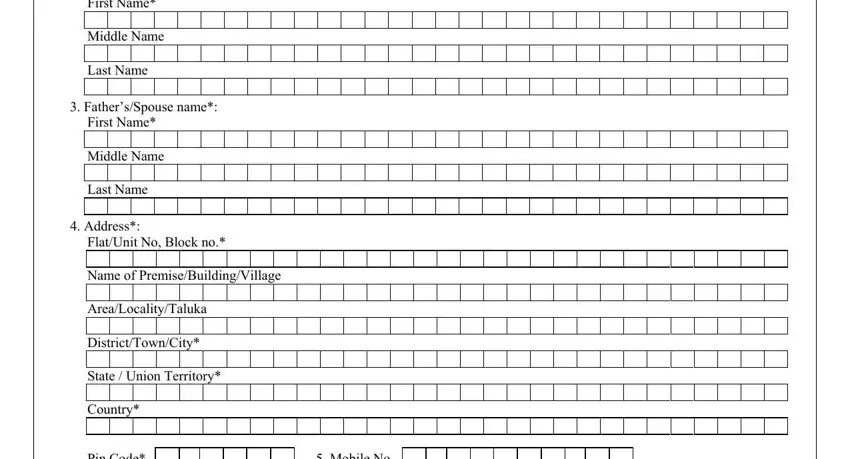 Regarding Name of PremiseBuildingVillage and AreaLocalityTaluka, be sure you do everything right in this current part. These are considered the most significant fields in the PDF.
3. This next part is normally straightforward - complete all the blanks in Pin Code Mobile No Date of to conclude this process.
4. To move onward, this fourth stage involves filling out several blank fields. These comprise of Description, LumpSum amount Maximum of, Amount to purchase life annuity, Minimum of, share, Total, Note A separate form needs to be, One Time Withdrawal In case of, Phased Withdrawal, Description, Phased LumpSum Amount Percentage, share, and Note In phased withdrawal of, which are crucial to carrying on with this particular PDF.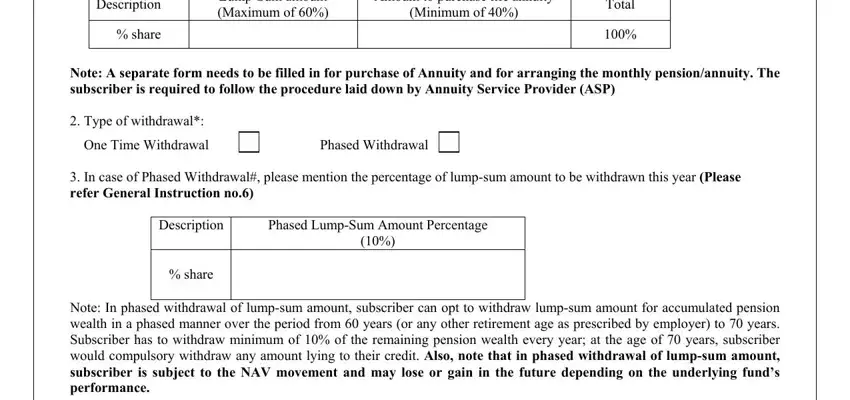 5. This pdf should be finalized by going through this section. Below you will notice a comprehensive listing of fields that need to be filled out with correct information to allow your form submission to be faultless: For Electronic transfer or Direct, Current Ac, Bank Name, Bank Branch Bank Address, Pin Code Bank MICR Code Wherever, and Bank IFS Code.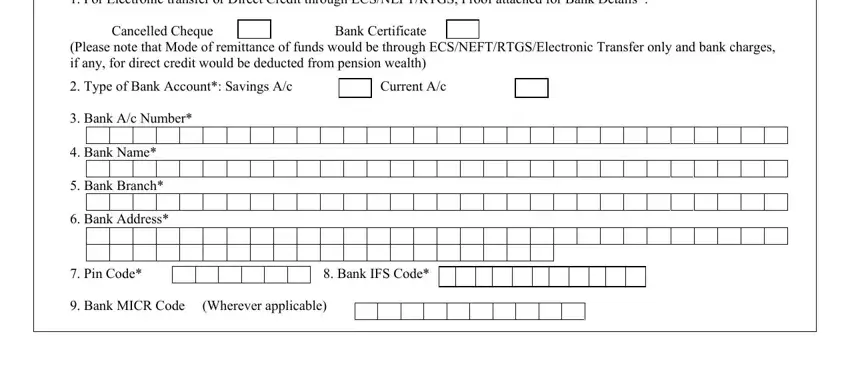 Step 3: Proofread the details you have inserted in the blanks and then click on the "Done" button. Sign up with FormsPal now and immediately use nps form, ready for downloading. Every last modification made is conveniently saved , which means you can customize the document at a later point anytime. FormsPal is invested in the personal privacy of all our users; we make sure all personal data put into our editor is kept secure.