Filling out c3 forms is easy. Our experts made our PDF tool to make it convenient to use and assist you to fill in any PDF online. Below are some steps you need to take:
Step 1: On this webpage, click the orange "Get form now" button.
Step 2: Once you have accessed the c3 forms editing page you'll be able to find all the options you may perform relating to your file from the top menu.
Make sure you provide the next information to fill out the c3 forms PDF: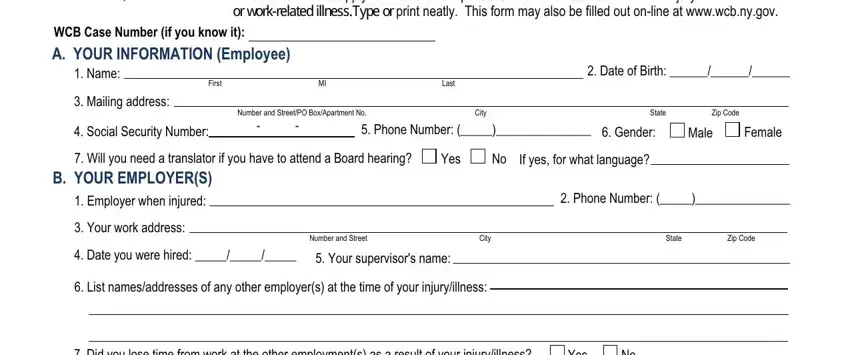 In the Full Time, Part Time, Seasonal, Volunteer, Other:, Yes, If yes, Yes, and If no box, put in writing your data.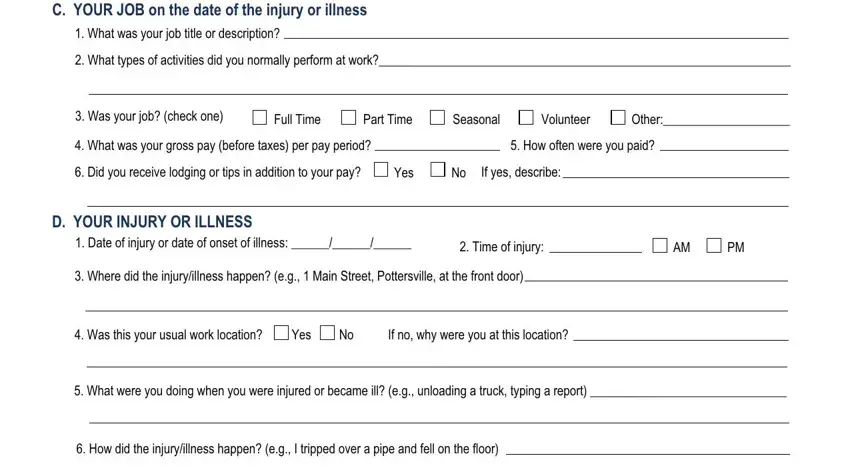 The system will demand you to write particular necessary info to effortlessly fill out the section C-3, THE WORKERS' COMPENSATION BOARD, and WITH DISABILITIES WITHOUT.

The YOUR NAME:, DATE OF INJURY/ILLNESS: //, First MI, Last, Yes, If yes, employer's vehicle, your vehicle, If yes, Yes, License plate number (if known):, If your vehicle was involved, Yes, If yes, and orally field is where all sides can put their rights and responsibilities.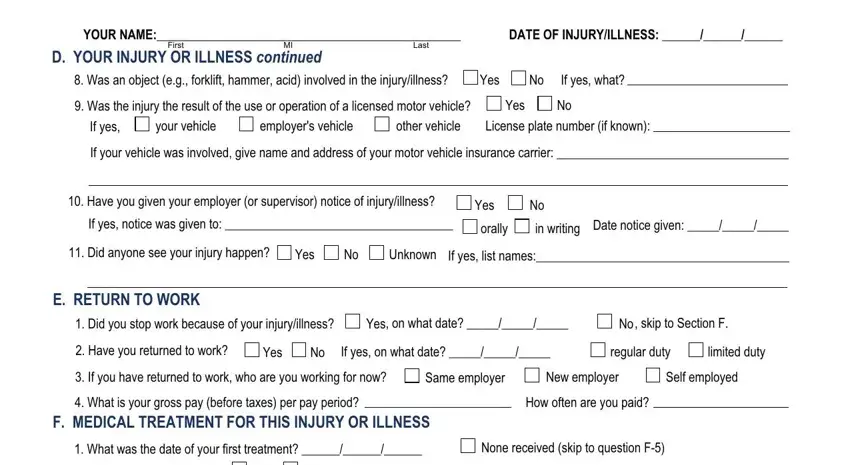 Finalize by taking a look at the next sections and filling them out accordingly: Doctor's office, Clinic/Hospital/Urgent Care, Hospital Stay over 24 hours, Name and address where you were, Yes, Give the name and address of the, Phone Number: (), Phone Number: (), Yes, If yes, Yes, If yes, Yes, If yes, and Yes.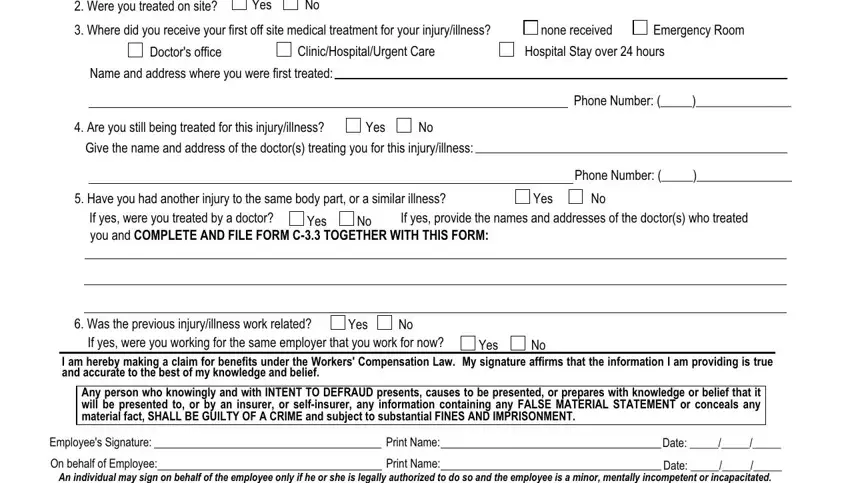 Step 3: Click "Done". It's now possible to export your PDF document.
Step 4: You may create copies of the document torefrain from any type of possible future challenges. You need not worry, we do not disclose or record your details.