The PDF editor that you can operate was made by our top developers. It is possible to prepare the printable plumbing contract template document promptly and efficiently applying our software. Just adhere to the following guideline to begin with.
Step 1: The very first step should be to press the orange "Get Form Now" button.
Step 2: So you are on the form editing page. You may edit and add information to the file, highlight words and phrases, cross or check particular words, add images, sign it, get rid of unrequired fields, or eliminate them altogether.
These parts are included in the PDF template you will be filling out.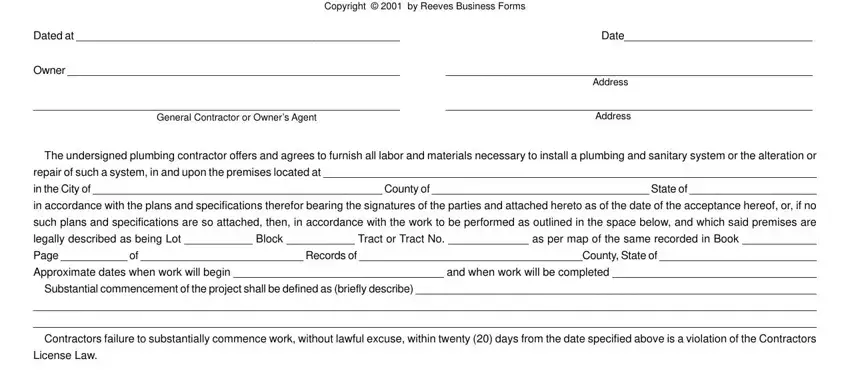 The system will require you to prepare the If not otherwise specified here, in section.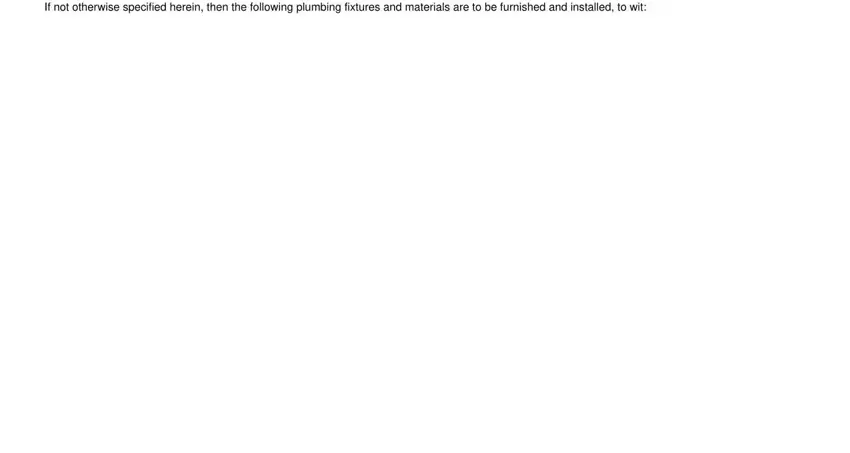 You will have to write specific information inside the space The above work to be performed, Dollars ($ ) payable as follows:, TERMS, (1) $ when , (2) $ when , (3) and the balance when all of, —OR—, any other terms, be considered part of this, performed here, under shall be due, THIS OFFER AND AGREEMENT IS, reasonable net profit on such, improvement or swimming pool, and (OVER).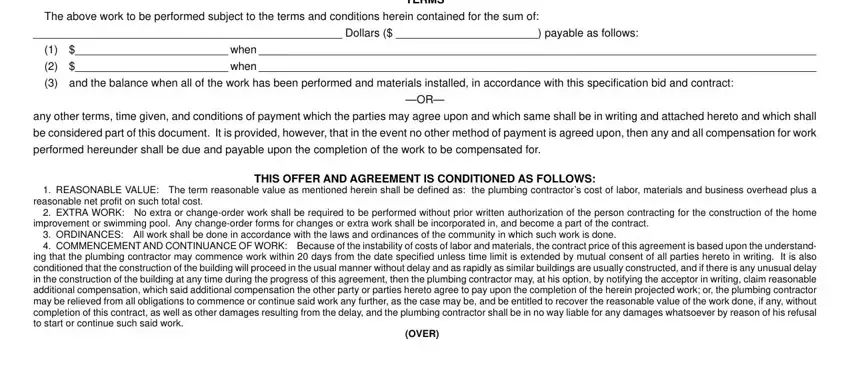 The Accepted at (City), this, day (year), Acceptor, Address City, State, Zip ACCEPTANCE, Contractors are required by law to, RIGHT TO CANCEL, "You, YOU AS OWNER OR TENANT HAVE THE, Plumbing Contractor, Authorized Signature, Address, and City, State, Zip box allows you to indicate the rights and responsibilities of each side.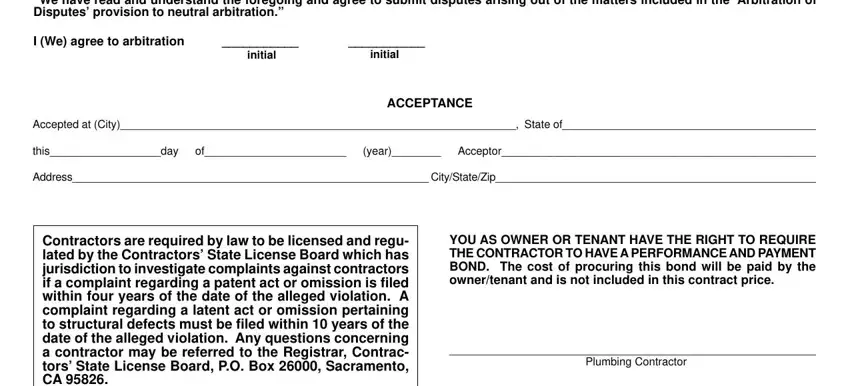 Look at the sections "You, LIEN RELEASES, If this is a home improvement, Telephone No, Contractors License No, Classification, Salesman, and Registration No and next fill them in.

Step 3: Select the button "Done". Your PDF file can be exported. It is possible to upload it to your computer or email it.
Step 4: Generate copies of your form - it can help you keep clear of potential future challenges. And don't be concerned - we do not disclose or watch your information.