It's a piece of cake to prepare the 15b. Our tool was made to be enable you to complete any PDF quickly. These are the four steps to take:
Step 1: The first thing should be to select the orange "Get Form Now" button.
Step 2: As soon as you've entered the editing page 15b, you will be able to find each of the options readily available for the document inside the upper menu.
These particular segments are included in the PDF document you'll be completing.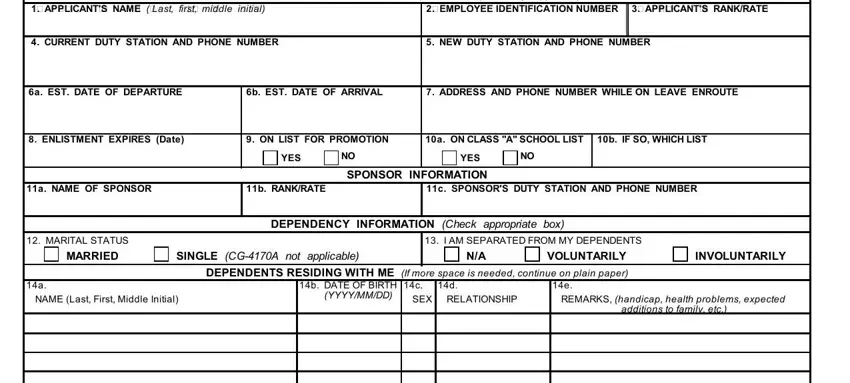 Type in the necessary data in the box a, SPOUSE, IN, SERVICE d, EXPECTED, DATE, HE, SHE, WILL, JOIN, YOU ADDITIONAL, DEPENDENT, INFORMATION YES, a, ARE, YOU, ENROLLED, IN, THE, CG, SPECIAL, NEEDS PROGRAM, bIF, SO, LIST, DEPENDENTS, WITH, SPECIAL, NEEDS YES, a, DO, YOU, HAVE, PETS bIF, SO, WHAT, KIND cAGE, d, WEIGHT YES, IDO, and APPLICANTS, SIGNATURE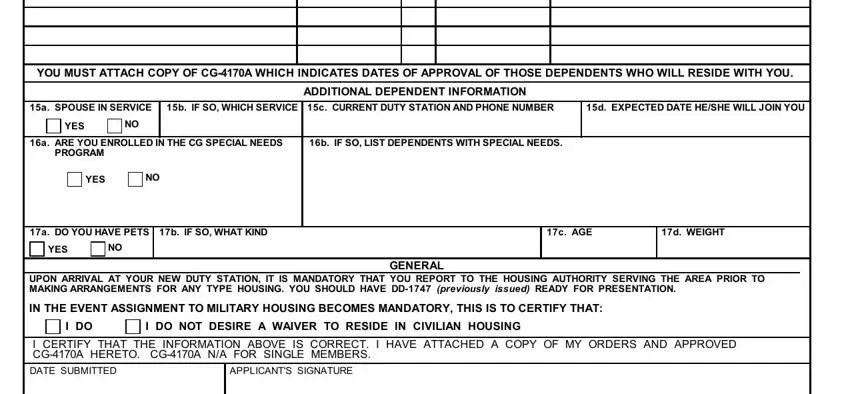 The system will ask you for data to easily prepare the part APPLICATION, EFFECTIVE, DATE DATE, APPLICATION, RECEIVED DATED, D, SENT, TO, APPLICANT WAITING, LIST, PLACED, ON EFFECTIVE, DATE BAH, TERMINATION, EMAIL, COMPLETED, ON, Date INSTRUCTIONS, SECTION, A, APPLICATION and ALL, BLOCKS, ARE, SELF, EXPLANATORY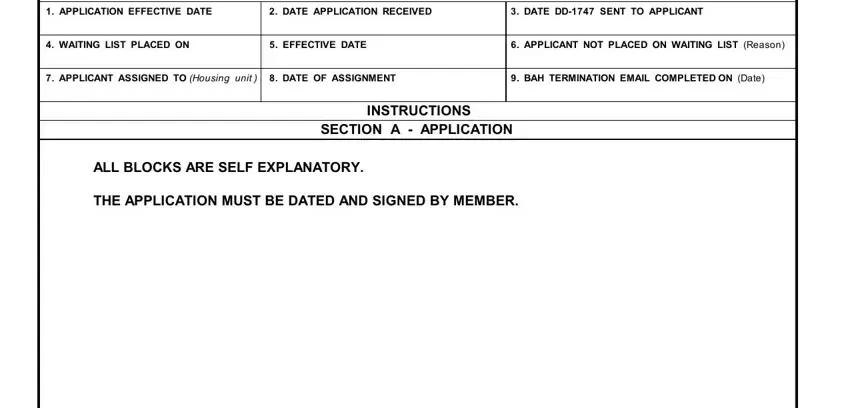 Step 3: Press the "Done" button. Now you may export the PDF form to your gadget. As well as that, it is possible to forward it by electronic mail.
Step 4: Make as much as a few copies of the document to remain away from any sort of future concerns.