The PDF editor was built with the aim of making it as simple and easy-to-use as it can be. The following actions can certainly make filling in the MIE easy and quick.
Step 1: Press the orange button "Get Form Here" on the following page.
Step 2: The moment you access the MIE editing page, you will find all of the functions you can take regarding your file within the upper menu.
The PDF document you are going to prepare will consist of the following segments: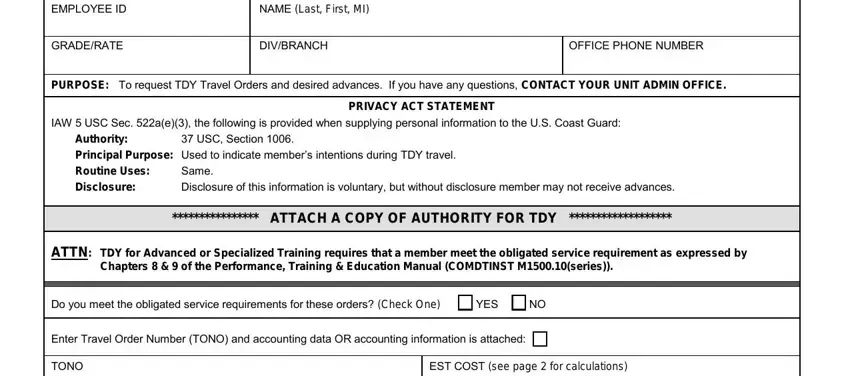 Write the requested details in the ACCTDATA, PROJECTNUMBER, DEPARTUREDATE, RETURNDATE, ESTDAYSABSENT, DESTINATION, DATETOBEGINLV, ENTERLVAMOUNT, PHONE, IREQUESTLEAVE, LEAVEADDRESS, TRAVELERSMODEOFTRANSPORTATION, and GOVERNMENTCONVEYANCE section.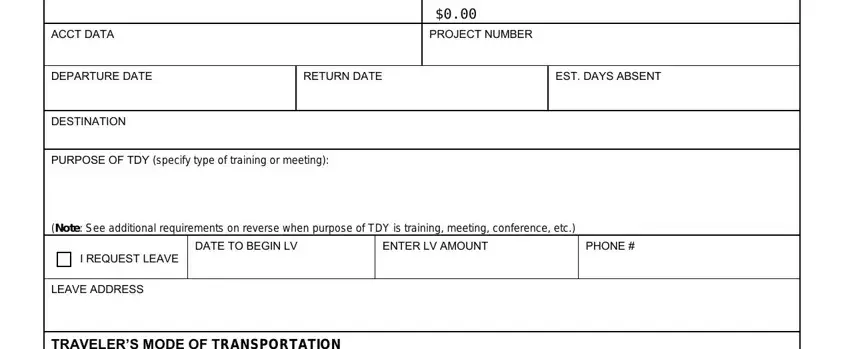 It's essential to provide some details within the section YES, and Pageof.

Inside the box YESNO, YESNO, PURPOSEOFTRAVEL, MEMBERSCOMMENTS, DATE, MEMBERSSIGNATURE, SUPERVISORSCOMMENTS, DATE, DATE, Yes, and NoifnorefertoCOMDTINSTMforguidance, specify the rights and responsibilities of the parties.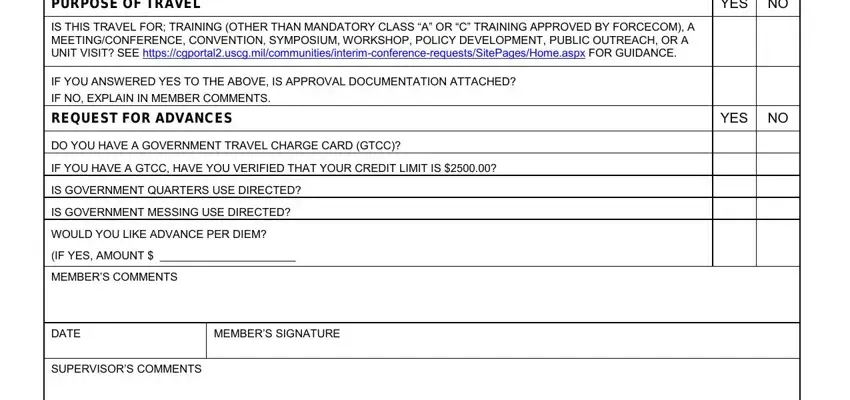 Finish by looking at the following sections and filling them in accordingly: DATE, DATE, APPROVINGOFFICIALSSIGNATURE, COSTOFESTIMATECALCULATIONS, aCOSTOFLODGINGPERDAY, bNUMBEROFDAYSOFLODGING, cTOTALCOSTOFLODGINGab, eNUMBEROFDAYSOFMIE, fTOTALCOSTOFMIEde, hCOSTOFAIRLINESERVICEFEE, iTOTALCOSTOFTICKETFEEgh, kCOSTOFRENTALCAR, lREGISTRATIONFEE, TOTALCOSTOFTDYcfijklm, and EXPLAIN.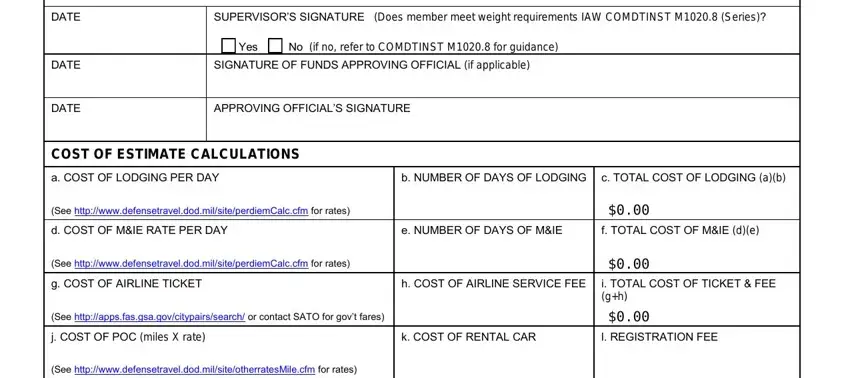 Step 3: Once you've hit the Done button, your form is going to be obtainable for transfer to any kind of electronic device or email address you specify.
Step 4: To prevent probable future risks, please be sure to have no less than a couple of duplicates of each separate file.