The PDF editor was developed to be so simple as possible. Since you keep to the following steps, the procedure for preparing the HSWL file will undoubtedly be simple.
Step 1: On the web page, press the orange "Get form now" button.
Step 2: The file editing page is presently available. Include text or enhance existing data.
Type in the appropriate data in every section to complete the PDF HSWL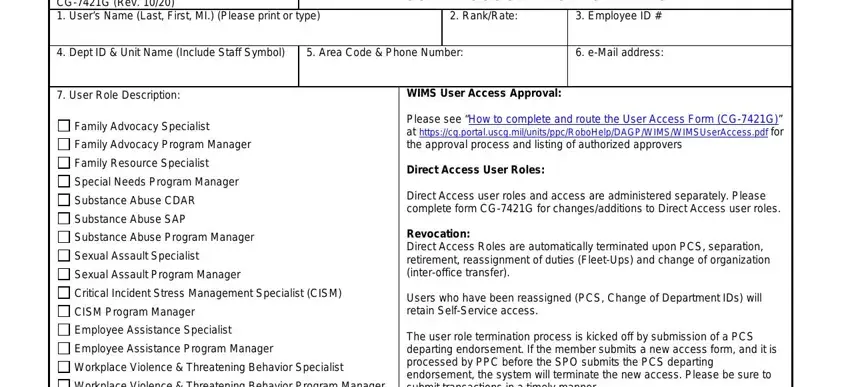 Inside the part Family Advocacy Specialist Family, WIMS User Access Approval: Please, Title, Title, Rank, Rank, Privacy Act Statement, AUTHORITY: PRINCIPAL PURPOSE: To, Executive Order 10450, ROUTINE USES: DISCLOSURE:, and Coast Guard (USCG) systems and type in the details which the program demands you to do.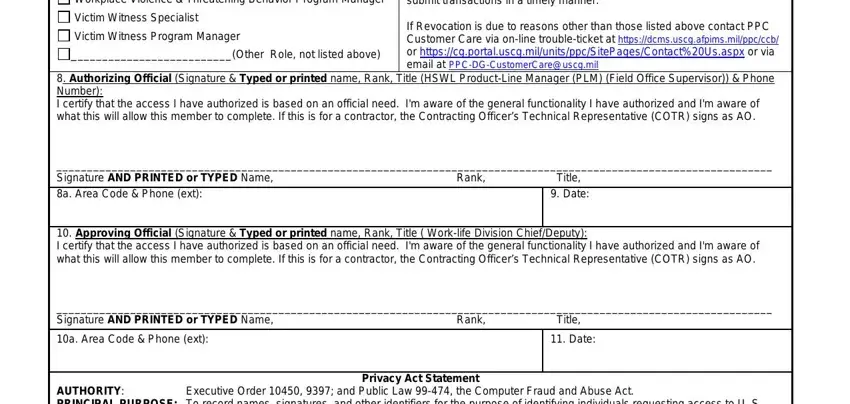 Mention the important information in Acknowledgment: I understand that, and Fax to: (785) 339-2297 (fax only area.

Step 3: Hit the "Done" button. Now it's possible to transfer the PDF file to your electronic device. Aside from that, you'll be able to forward it via email.
Step 4: Generate copies of your file - it will help you refrain from future troubles. And don't get worried - we do not reveal or read your details.