The process of filling out the california related case is actually comparatively simple. We made certain our software is not difficult to utilize and helps prepare virtually any document without delay. Read about the four simple steps you will need to follow:
Step 1: You should choose the orange "Get Form Now" button at the top of this web page.
Step 2: Once you've entered the editing page california related case, you'll be able to discover each of the functions readily available for your file at the upper menu.
These areas are inside the PDF template you will be filling in.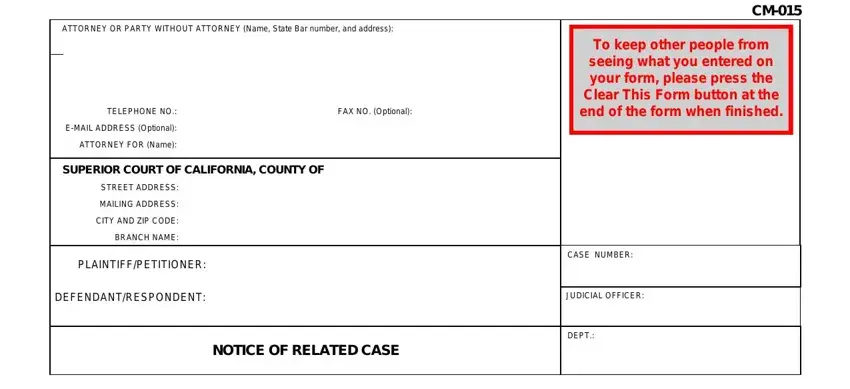 Note the appropriate information in the area bCasenumbercCourtsameasabove, and YesNo.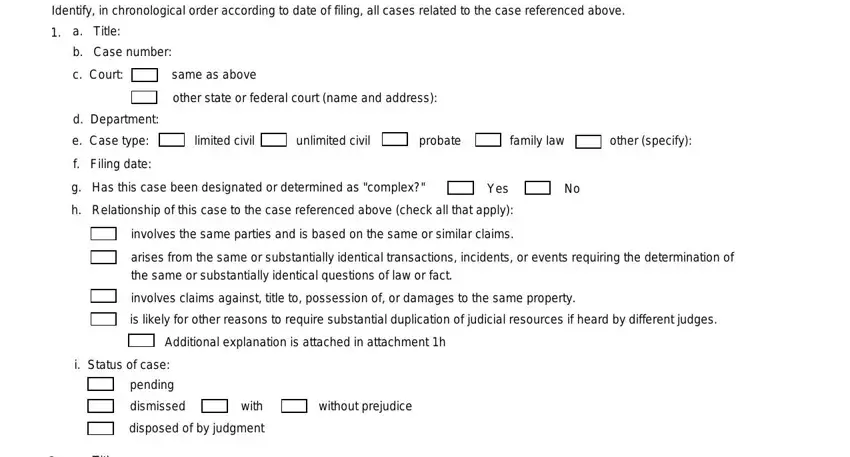 The program will demand you to provide certain vital data to instantly submit the segment aTitlebCasenumbercCourtsameasabove, dDepartment, FormApprovedforOptionalUse, and NOTICEOFRELATEDCASE.

The PLAINTIFFPETITIONER, DEFENDANTRESPONDENT, continued, CASENUMBER, and YesNo space is where all sides can describe their rights and obligations.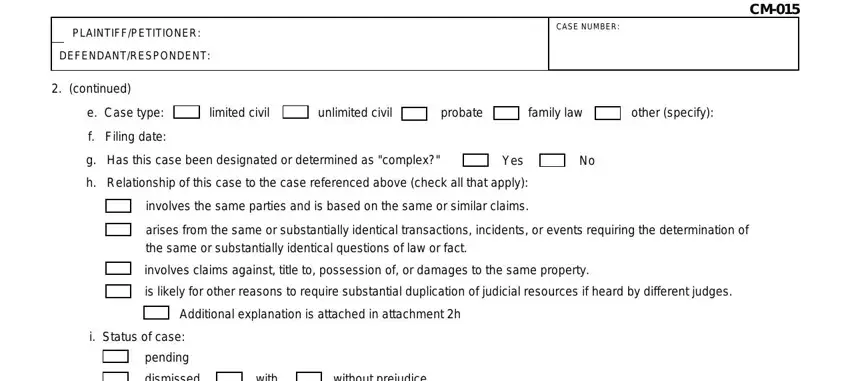 Fill out the form by looking at all of these fields: aTitlebCasenumbercCourtsameasabove, and YesNo.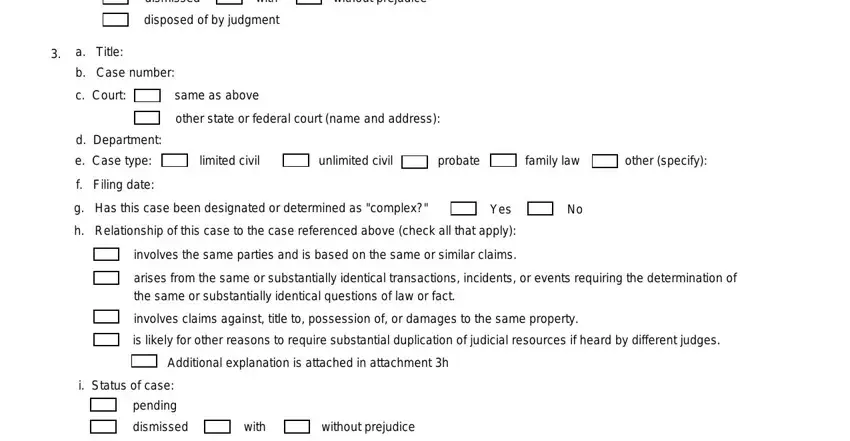 Step 3: As soon as you select the Done button, your final document is easily exportable to each of your gadgets. Or, you might deliver it by using mail.
Step 4: Create duplicates of the file. This would prevent forthcoming problems. We cannot view or display your details, for that reason you can relax knowing it is protected.