It is simple to obtain documents using our PDF editor. Modifying the npi change form document is straightforward in the event you keep up with the next steps:
Step 1: Select the button "Get form here" to get into it.
Step 2: You will find all the actions that you can take on your document once you've got entered the npi change form editing page.
You should type in the following details to complete the npi change form PDF: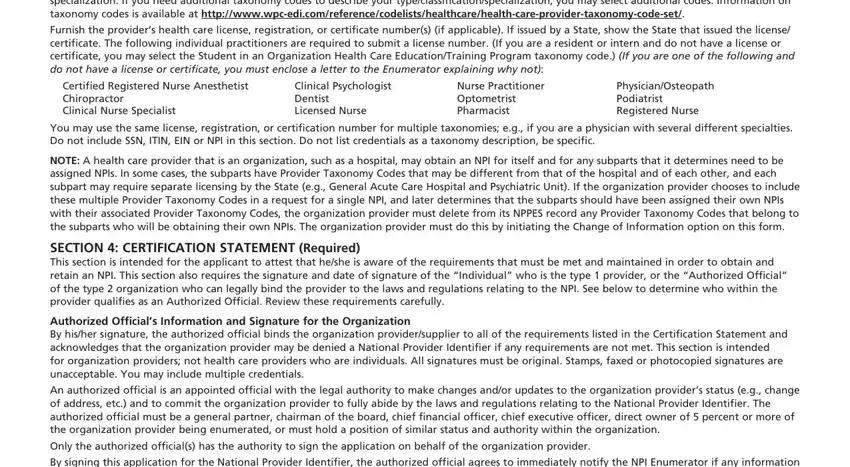 In the Former Name, Professional Name, Other, (Describe), Female, Former Legal Business Name, D/B/A Name, Other, (Describe), and Form CMS-10114 (02/05) EF (05/2005) field, put down your data.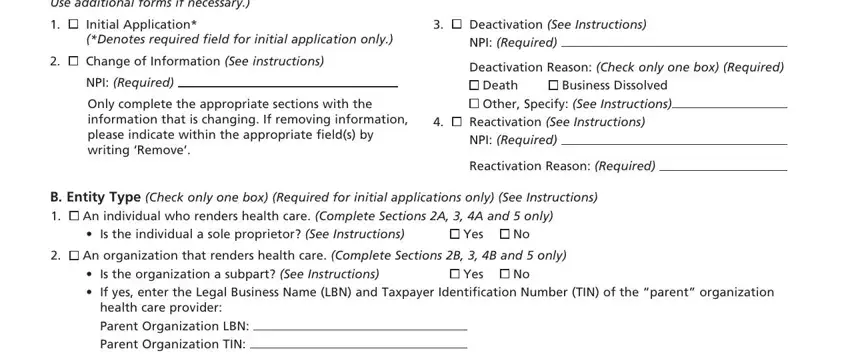 The program will require for more information as a way to effortlessly fill in the area (Address Information; e, (Include Area Code & Extension), and (Street Number and Name - P.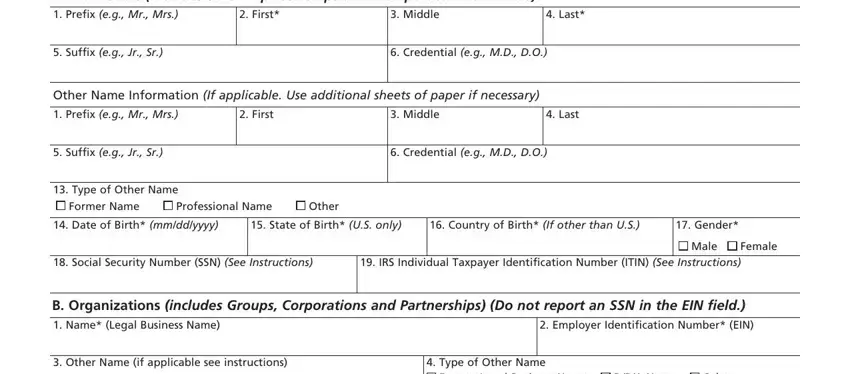 Feel free to list the rights and responsibilities of the sides within the (Use additional sheets of paper if, Number, State (if applicable), Issuer (Other type), Number Type, UPIN, Medicare, Medicaid, Other, Other, (Provider Type/Specialty, and License Number Information, and Information on provider taxonomy box.

End up by reading the next areas and filling them out correspondingly: Form CMS-10114 (02/05) EF (05/2005).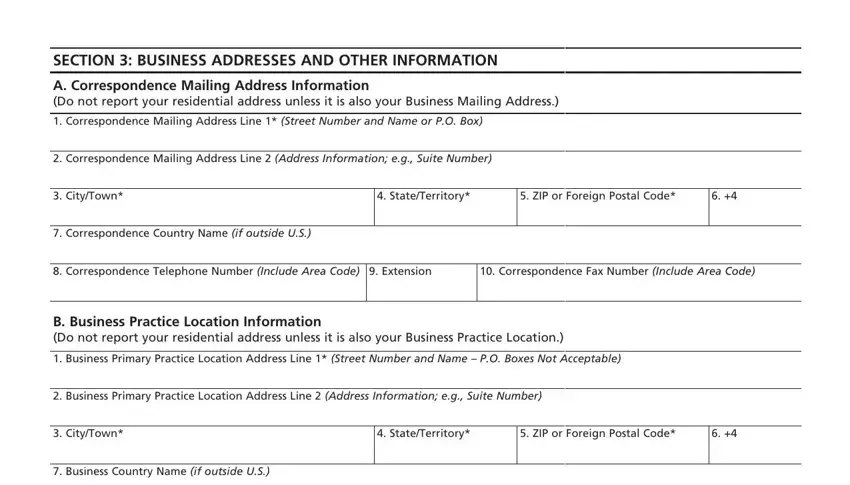 Step 3: As soon as you hit the Done button, the finalized document is simply transferable to any of your gadgets. Or, you can easily deliver it by using email.
Step 4: You can generate copies of the form torefrain from any kind of possible worries. You need not worry, we do not reveal or check your information.