It's a breeze to fill out the de 150 probate form. Our PDF editor was built to be assist you to prepare any document easily. These are the actions to follow:
Step 1: On this web page, select the orange "Get form now" button.
Step 2: Right now, you can begin editing your de 150 probate form. The multifunctional toolbar is readily available - add, erase, modify, highlight, and carry out several other commands with the content material in the file.
The PDF file you are about to fill out will consist of the following areas: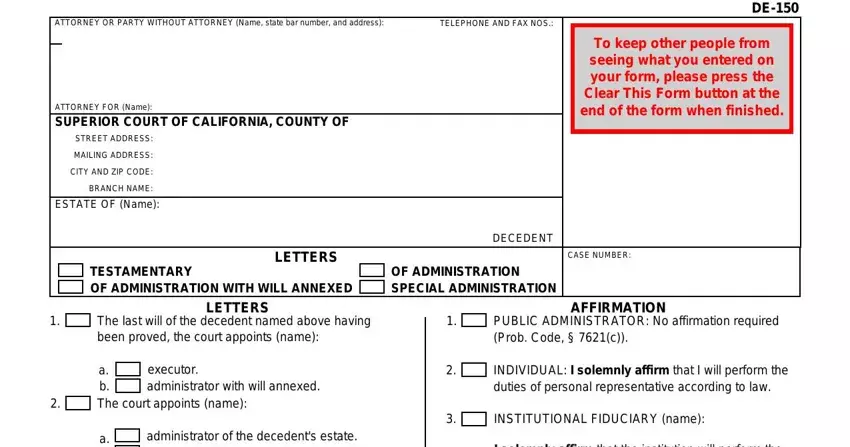 Feel free to complete the OrderforProbate, date, Isolemnlyaffirm, Nameandtitle, withfullauthority, withlimitedauthority, date, place, and CERTIFICATION area with the appropriate details.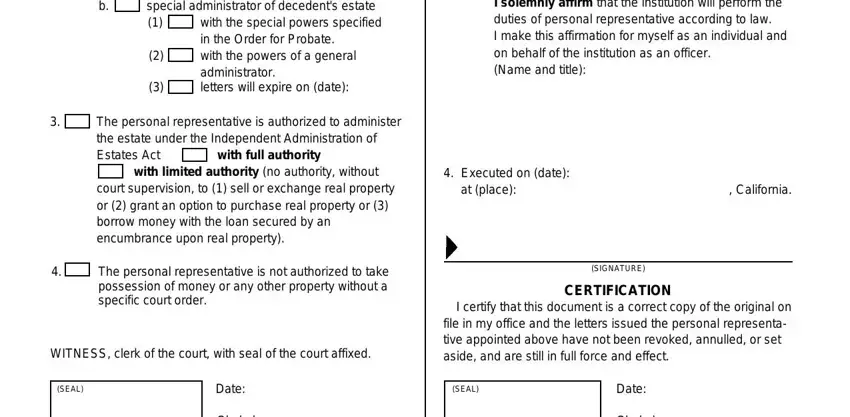 It's essential to provide the fundamental details in the MandatoryForm, and LETTERSProbate segment.

Step 3: Choose the Done button to make certain that your completed file could be exported to every electronic device you use or mailed to an email you specify.
Step 4: Be certain to avoid upcoming challenges by making no less than 2 duplicates of the file.