It is really an easy task to fill out the disclosures empty lines. Our PDF editor will make it virtually effortless to fill in any sort of PDF. Below are the primary four steps you need to take:
Step 1: Pick the button "Get Form Here".
Step 2: At this point, you are able to update the disclosures. This multifunctional toolbar lets you add, erase, change, highlight, and conduct other sorts of commands to the content and areas within the file.
Enter the requested information in every area to fill in the PDF disclosures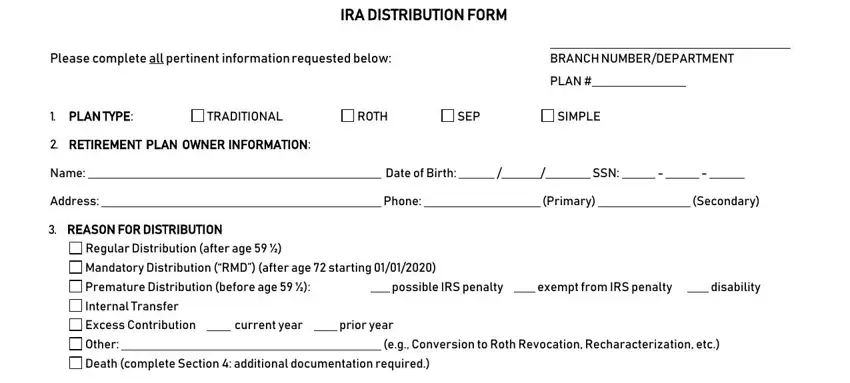 Indicate the information in DISTRIBUTION DUE TO DEATH, Receipt of funds, Designated IRA beneficiary, Legal representative, Verification of identify is, Name, Address, Date of Birth, SSN, Phone, W or C, DISTRIBUTION INSTRUCTIONS, Required Minimum Distribution RMD, Close Account s, and Specified Amounts.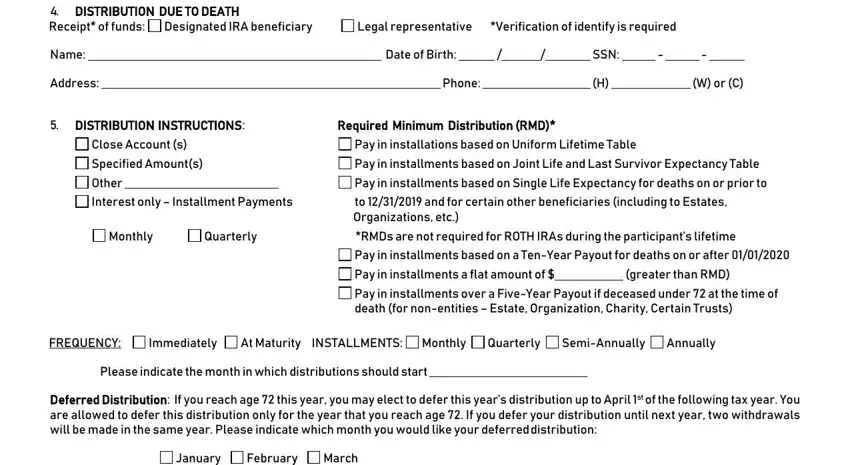 Indicate the main details in field.

The Federal Income Tax Withholding, Do not withhold federal income tax, I elect to have the amount of, Withhold federal income tax from, other percentage, payments not available for, Method of Payment, Automated Clearing House ACH Entry, Check mailed to the recipients, Check mailed to recipient of funds, EFT deposit to IRA owners Apple, Savings Checking NOW or Money, Specify Dollar Amounts, Specify affected retirement, and Please note that early withdrawals section will be applied to put down the rights or responsibilities of both parties.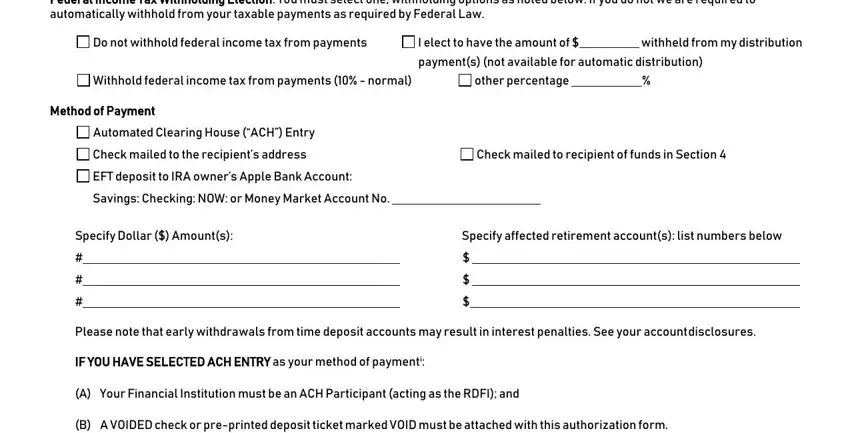 Finalize by looking at all of these sections and completing the suitable data: FINANCIAL INSTITUTION NAME, RDFI Address, Routing TransitABA Number, AUTHORIZATION, By signing this authorization below, Account Number, Type of Account, Checking Account, Savings Account, You authorize us as Trustee to, You represent and warrant that the, and You acknowledge that withdrawals.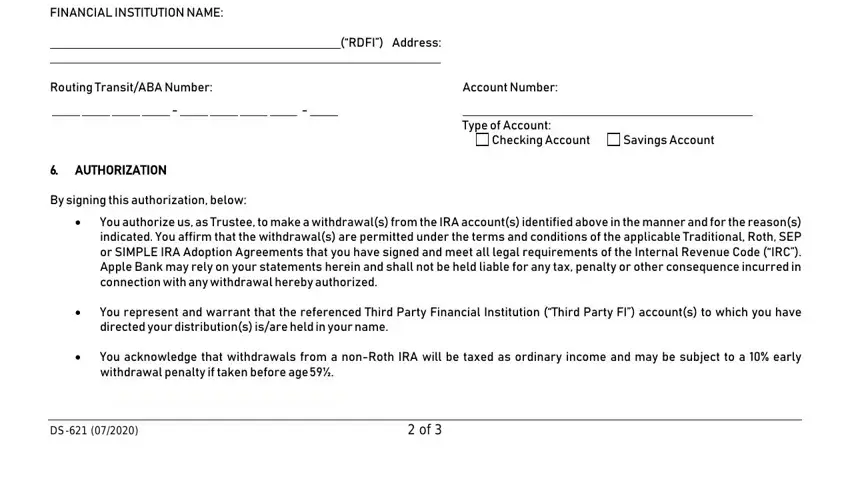 Step 3: Hit the "Done" button. Now you may export the PDF file to your device. Besides, it is possible to forward it via email.
Step 4: Generate copies of your document - it will help you prevent possible concerns. And fear not - we are not meant to share or look at your details.