The whole process of completing the Form Gid 391 Al is actually comparatively effortless. Our team made sure our tool is not hard to use and helps fill in almost any document in no time. Check out several simple steps you have to take:
Step 1: Click the orange button "Get Form Here" on the following website page.
Step 2: Once you have accessed the Form Gid 391 Al editing page you'll be able to notice all of the actions you'll be able to conduct relating to your file within the upper menu.
For every single segment, create the details requested by the application.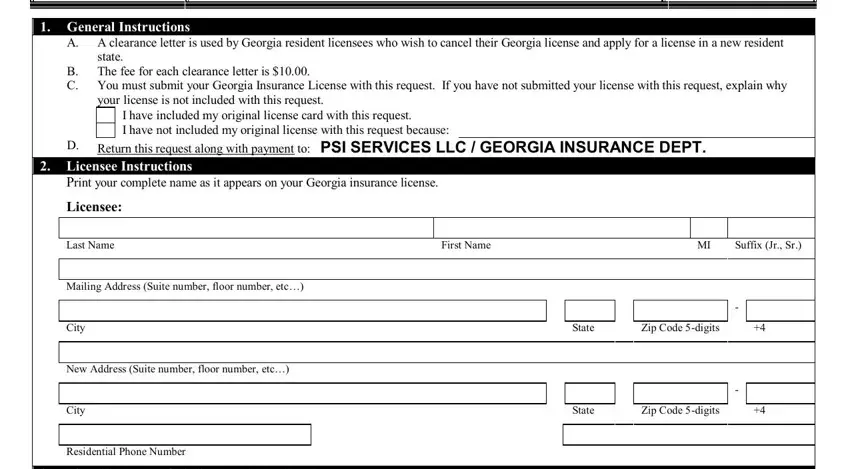 Complete the License Fee and Clearance Letter, License Number, Social Security Number, National Producer Number, Insert the number of clearance, NOTE If you hold more than one, Clearance Letters requested for, Number Of Clearance Letters, FEE per letter requested, TOTAL AMOUNT ENCLOSED, WARNING By requesting a clearance, Licensee Signature, Date, MAIL FEES TO, and Bank of America Lockbox Services section using the data requested by the system.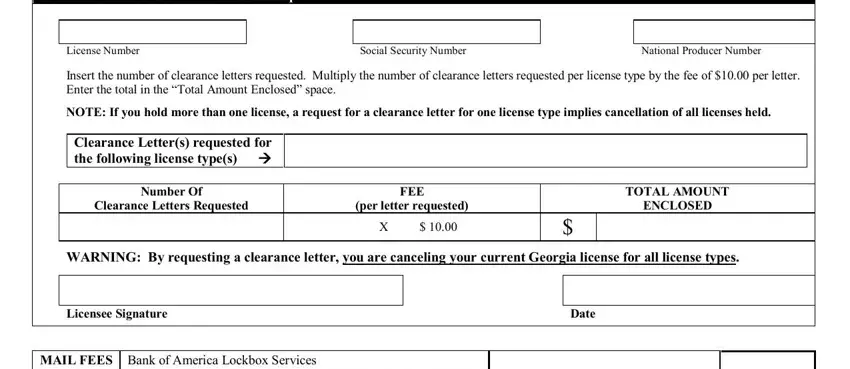 Step 3: Hit "Done". Now you can transfer the PDF form.
Step 4: To prevent yourself from different issues in the foreseeable future, try to have up to a few copies of the file.