It is possible to fill in Form I 602 instantly with the help of our PDFinity® online PDF tool. FormsPal team is committed to providing you with the absolute best experience with our editor by regularly adding new functions and upgrades. Our tool has become much more user-friendly with the newest updates! At this point, filling out PDF documents is simpler and faster than ever. It just takes a few simple steps:
Step 1: Hit the "Get Form" button at the top of this webpage to open our tool.
Step 2: This tool gives you the opportunity to change your PDF document in various ways. Change it by writing personalized text, adjust what is already in the PDF, and put in a signature - all at your convenience!
If you want to complete this PDF form, ensure that you enter the necessary information in each and every blank field:
1. Before anything else, once filling in the Form I 602, start with the page containing following fields: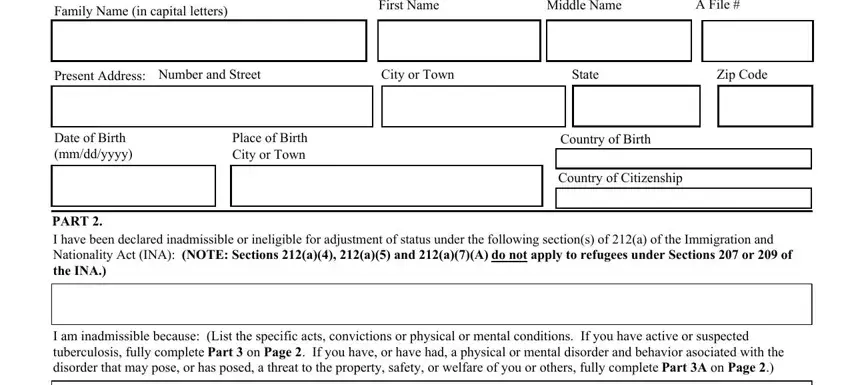 2. Once your current task is complete, take the next step – fill out all of these fields - I request a waiver of the grounds, below, For humanitarian reasons, To assure family unity, In the public interest, Applicants Signature, Date, Do not write below this line FOR, Waiver of grounds of, Basis for Favorable Action, Waiver of grounds of, and Basis for Denial with their corresponding information. Make sure to double check that everything has been entered correctly before continuing!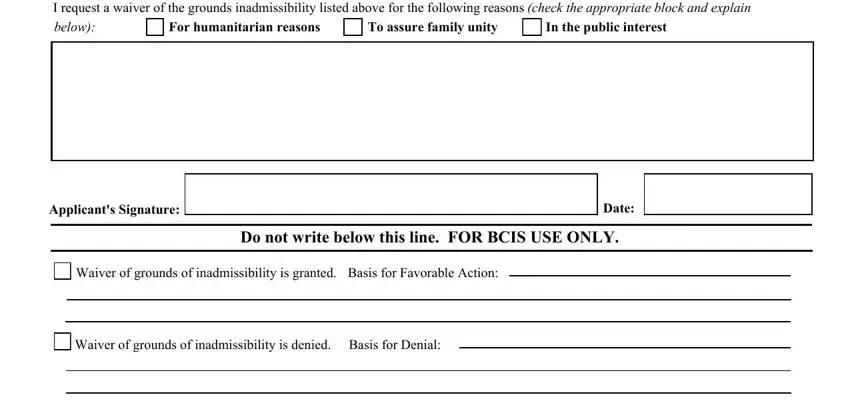 3. This third part is quite straightforward, Signature, Date, NOTE to Applicants Sponsor in, Statement by physician andor, This section of Form I may be, I agree to supply any treatment or, I agree to submit Form CDC to the, Satisfactory financial, I represent check the appropriate, and Local Health Department Outpatient - every one of these empty fields is required to be filled in here.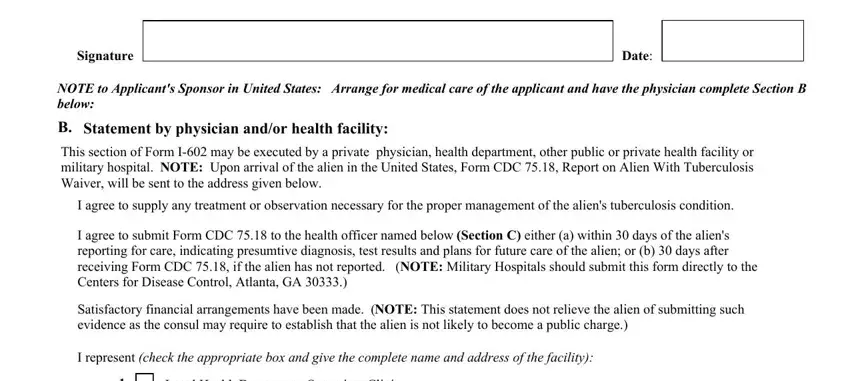 4. This fourth subsection comes next with the following fields to focus on: Local Health Department Outpatient, Military Hospital, Other Public or Private Health, Private Practice, Signature of Physician, Date, Address If military enter name and, and NOTE to Applicants Sponsor in.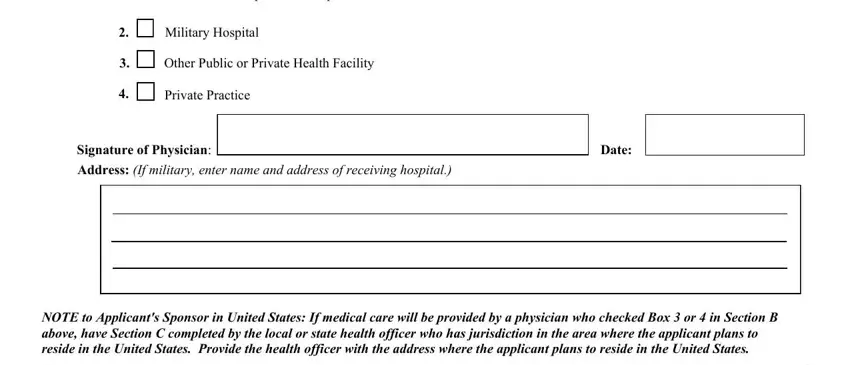 As to Private Practice and NOTE to Applicants Sponsor in, be certain that you get them right in this section. Those two are the most important ones in the page.
5. This last point to finalize this PDF form is critical. Ensure that you fill out the appropriate blank fields, which includes Signature, Date, Enter name and address of the, Local Health Department Address, Paperwork Reduction Act Notice, and Under the Paperwork Reduction Act, before using the document. Failing to do this could end up in an unfinished and possibly invalid form!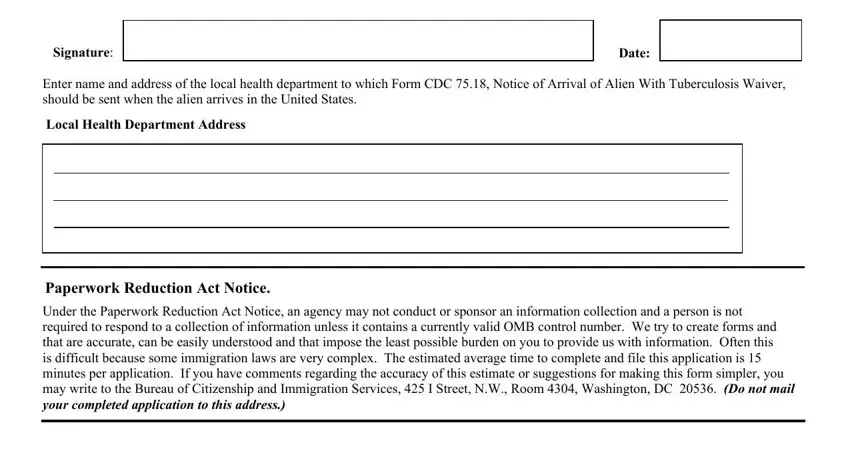 Step 3: Revise all the details you've typed into the blank fields and click on the "Done" button. Right after registering a7-day free trial account here, you'll be able to download Form I 602 or send it through email right off. The file will also be easily accessible through your personal account page with your every edit. FormsPal is dedicated to the personal privacy of all our users; we make sure that all personal information entered into our tool remains confidential.