We've used the hard work of our best software engineers to develop the PDF editor you are about to use. The software will assist you to prepare the nj form l8 file effortlessly and don't waste time. What you need to undertake is follow these particular straightforward rules.
Step 1: Press the orange button "Get Form Here" on the following page.
Step 2: So, you are on the file editing page. You can add content, edit current details, highlight particular words or phrases, put crosses or checks, insert images, sign the file, erase unwanted fields, etc.
The following sections are inside the PDF template you'll be completing.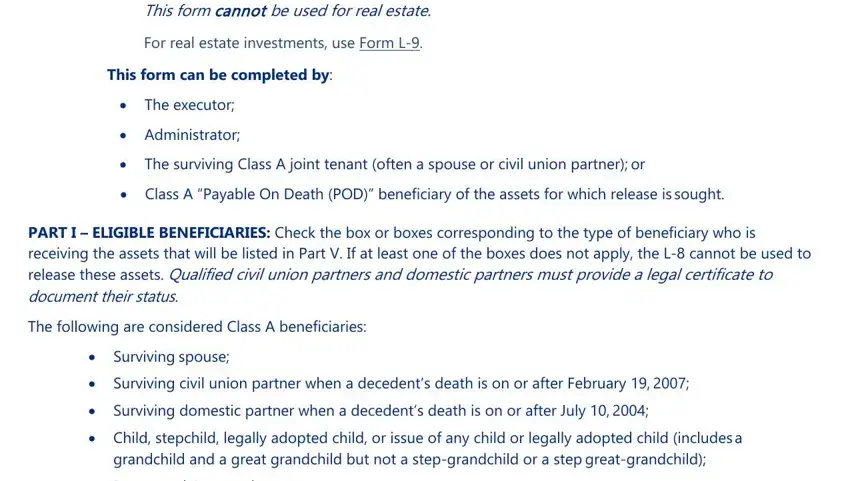 Write down the essential details in the segment Take or send the completed form, Do not mail this form to the, Decedents Name, Decedents SSN, Last, First, Middle, Date of Death mmddyy You must, County of Residence, Testate Will, Intestate No Will, ELIGIBLE BENEFICIARIES Who is, Surviving spouse, b Surviving civil union partner, and Surviving domestic partner when a.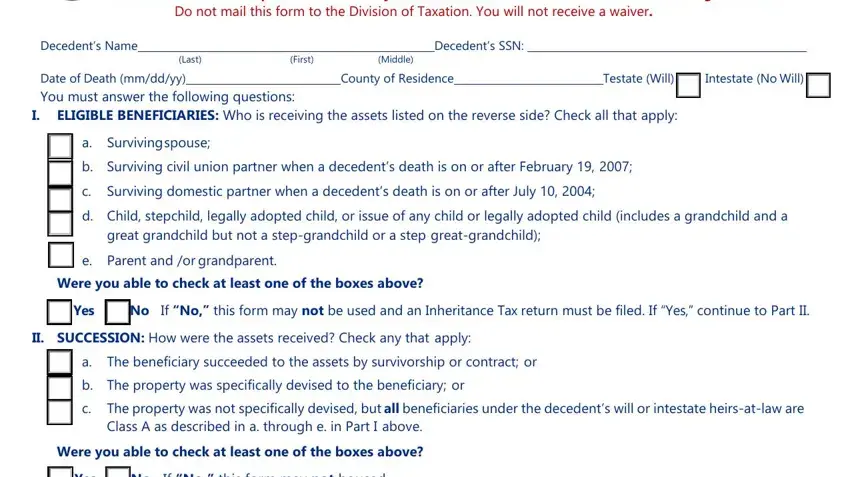 Write the fundamental details once you are within the as a result of a disclaimer, Yes, No If Yes this form may not be used, IV ESTATE TAX, a Was the decedents date of death, b Was the decedents date of death, estate less than million as, c Was the decedents date of death, gifts or less as determined, Check Yes or No based on whether a, Yes, No If No this form may not be used, While this form may be used if the, and To Be Valid This Form Must Be box.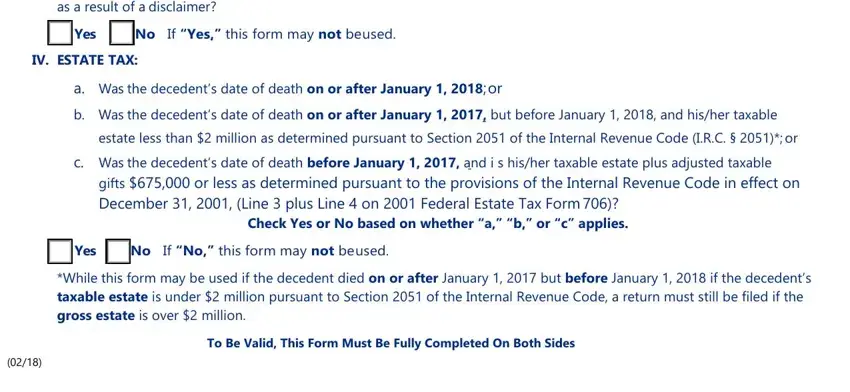 The Description of Asset Checking, How heldRegistered Joint POD TOD, Date of Death Value Full Value, BANK ACCOUNTSBROKERAGE ACCOUNTS, VI BENEFICIARIES OF PROPERTIES, Names of Beneficiary, Relation to Decedent Must be, If the decedent died with a will, and I hereby request the release of field is the place where both parties can put their rights and responsibilities.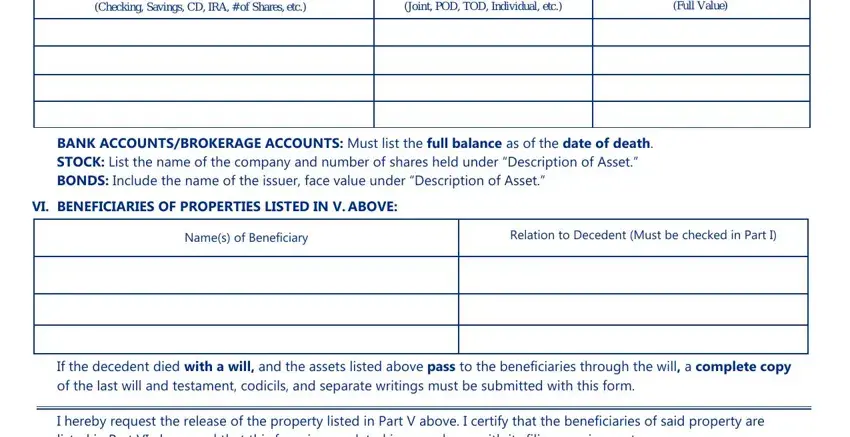 Fill out the form by checking all of these areas: I hereby request the release of, being duly sworn deposes and says, true to the best of hisher, Signature, Deponent Executor Administrator, Deponents Social Security or, Notary Public, Street Address, This Form Must Be Signed by the, TownCityState, Zip, VII To Be Completed by Releasing, and A bank trust company association.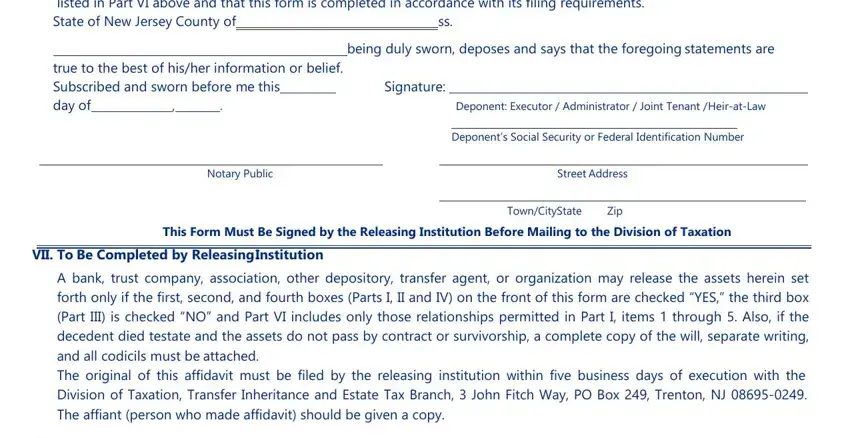 Step 3: Click the Done button to be sure that your completed form could be transferred to any type of electronic device you prefer or forwarded to an email you specify.
Step 4: Ensure you avoid forthcoming misunderstandings by having a minimum of two duplicates of your document.