We were developing our PDF editor with the concept of making it as fast make use of as it can be. That's why the procedure of filling in the nj transit careers will undoubtedly be smooth perform these steps:
Step 1: Select the button "Get Form Here" and hit it.
Step 2: The file editing page is currently available. You can include text or update current details.
To prepare the nj transit careers PDF, provide the content for each of the parts: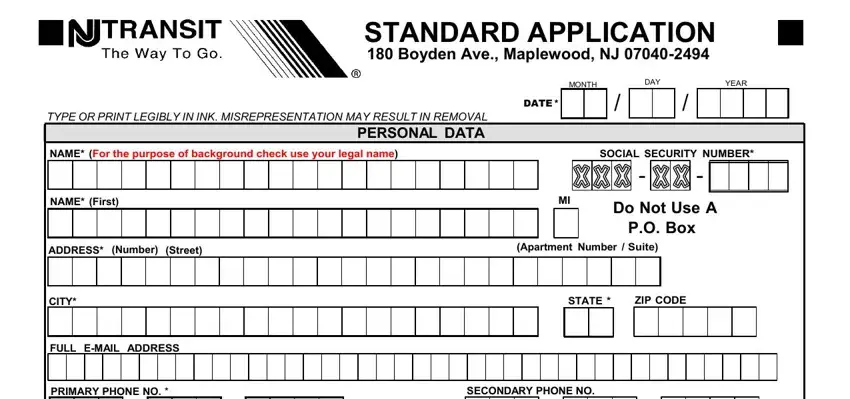 The application will expect you to fill in the Yes, Yes, When, EMAIL, ADDRESS Yes, If, YES, PLEASE, COMPLETE, THIS, SECTION NAME, JOB, TITLE RELATIONSHIP, LOCATION, EDUCATIONAL, RECORD List, all, schools, attended Name, Street, City, and, State, of, School Diploma, Degree and or, Credits, Earned section.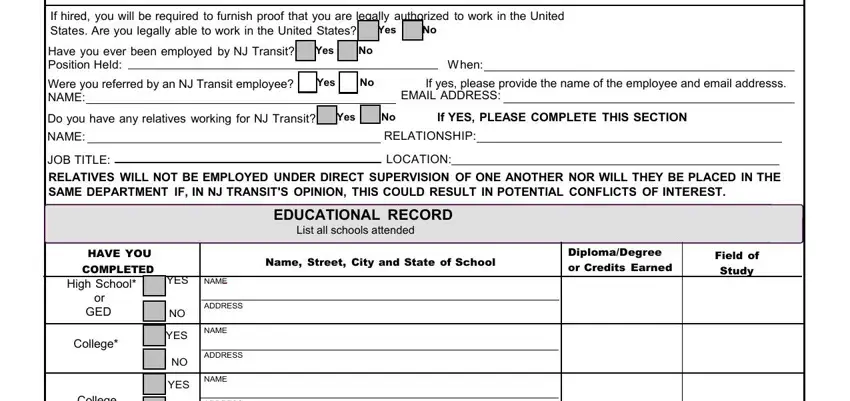 It's essential to highlight the relevant data from the Draft, and EEM, v, Gen, App field.

The EMPLOYMENT, INTERESTS Full, time Part, time Evenings, Weekends, MINIMUM, SALARY, ACCEPTABLE JOB, POSITIONS Hourly, Annually, PT, Ticket, Agent PT, Transit, Information, Clerk Machinist, Mechanic, Pipe, fitter and Bus, Service, Person section allows you to specify the rights and responsibilities of either side.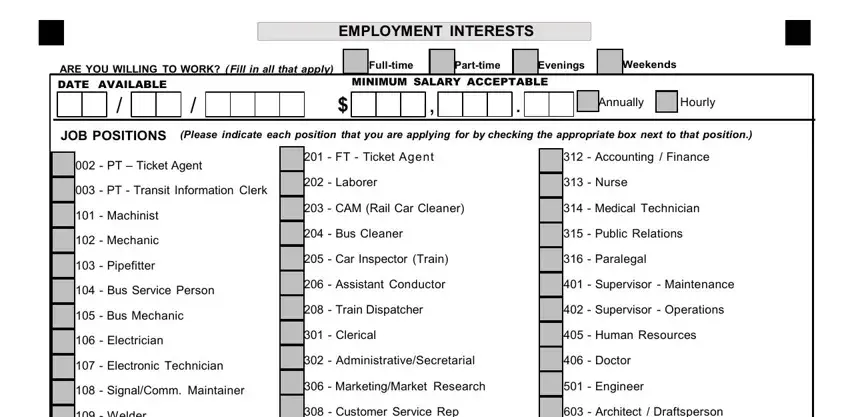 Finalize by looking at these areas and completing them correspondingly: Signal, Com, m, Maintainer Welder, Boiler, Operator Custodial, Janitorial Marketing, Market, Research Engineer, Customer, Service, Rep Architect, Drafts, person Police, Officer Fare, Inspector Information, Systems OTHER, Police, Communication, Dispatcher Choice, and Choice.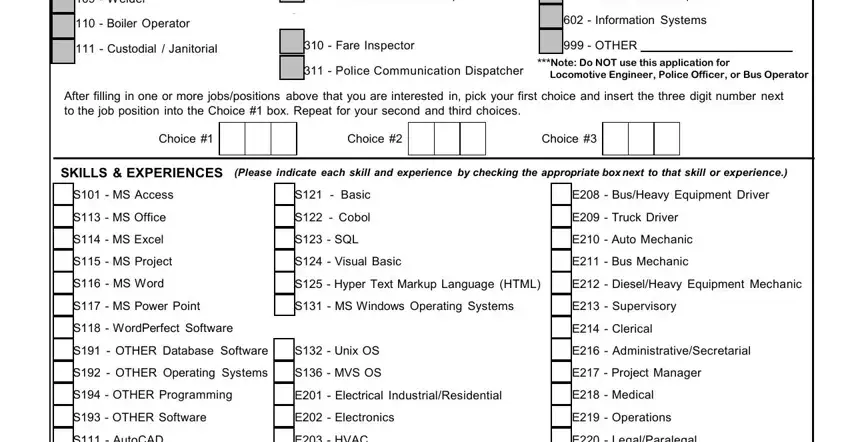 Step 3: Hit the "Done" button. Then, you can transfer your PDF document - upload it to your device or forward it via email.
Step 4: Generate duplicates of the file. This should prevent forthcoming complications. We don't read or publish your details, thus you can relax knowing it is safe.