The new jersey form l 8 filling out process is effortless. Our software enables you to use any PDF form.
Step 1: The first step should be to press the orange "Get Form Now" button.
Step 2: After you have accessed the new jersey form l 8 editing page you may discover the different actions you may conduct concerning your document in the top menu.
To be able to prepare the new jersey form l 8 PDF, enter the details for each of the segments: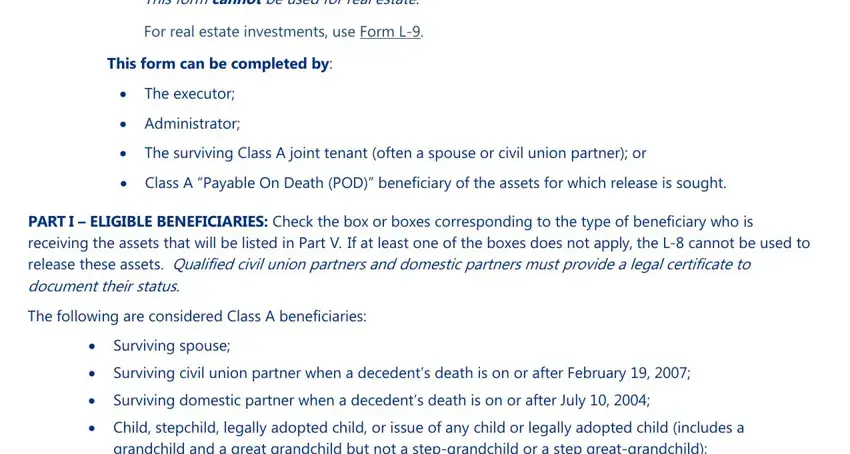 You need to write down the crucial details in the Do not mail this form to the, Decedents Name Decedents SSN, Last, First Middle, Date of Death mmddyy You must, County of Residence Testate Will, a Surviving spouse b Surviving, great grandchild but not a, e Parent and or grandparent, Were you able to check at least, Yes No If cidNocid this form may, II SUCCESSION How were the assets, and a The beneficiary succeeded to the field.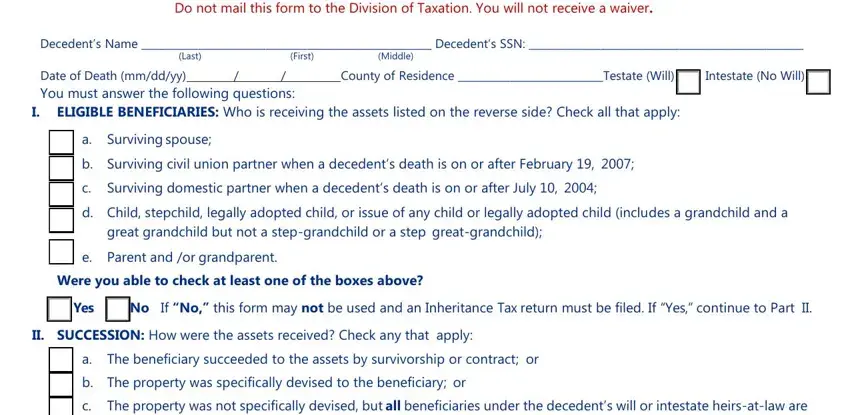 You should provide particular details in the segment Were you able to check at least, III TRUSTSDISCLAIMERS Do any, as a result of a disclaimer Yes No, IV ESTATE TAX, a Was the decedents date of death, estate less than million as, Yes No If cidNocid this form may, and While this form may be used if the.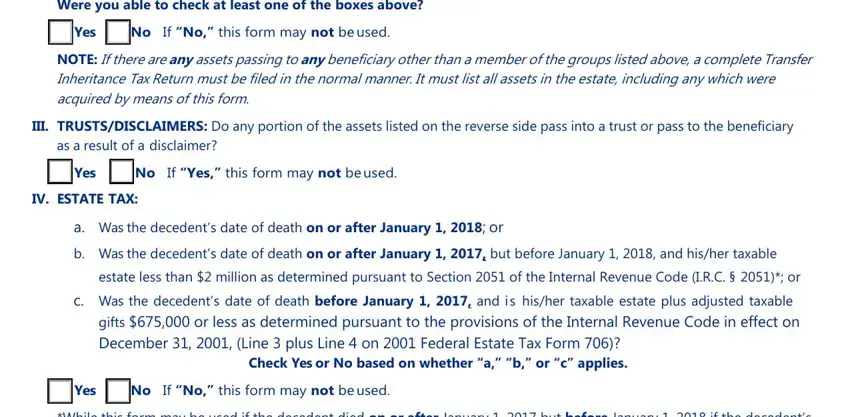 In the part Description of Asset Checking, How heldRegistered Joint POD TOD, Date of Death Value Full Value, BANK ACCOUNTSBROKERAGE ACCOUNTS, VI BENEFICIARIES OF PROPERTIES, Names of Beneficiary, Relation to Decedent Must be, and If the decedent died with a will, specify the rights and responsibilities of the parties.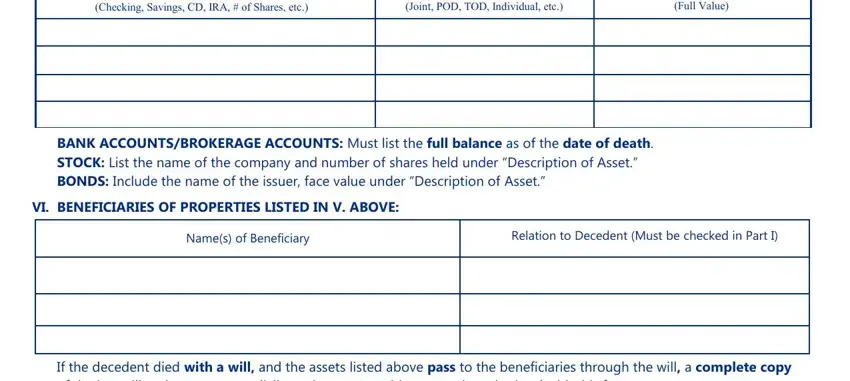 Look at the sections I hereby request the release of, State of New Jersey County ofss, being duly sworn deposes and says, true to the best of hisher, Signature, Deponents Social Security or, Notary Public, Street Address, This Form Must Be Signed by the, TownCity State, Zip, VII To Be Completed by Releasing, and A bank trust company association and next fill them out.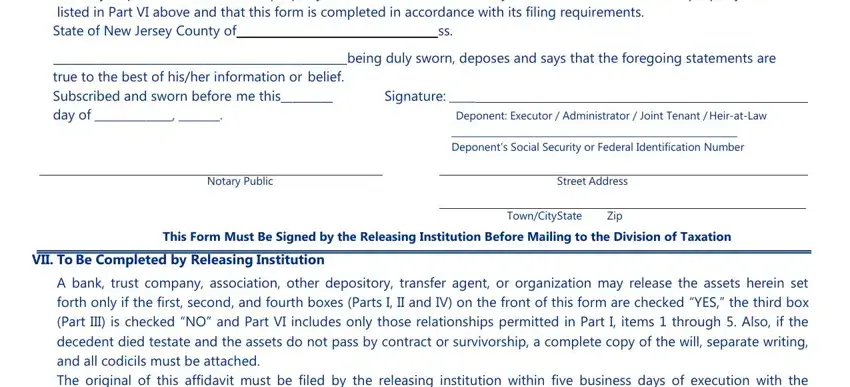 Step 3: As soon as you select the Done button, your finalized form can be simply exported to each of your devices or to electronic mail stated by you.
Step 4: Make around two or three copies of the form to avoid any forthcoming challenges.