The l8 form filling out process is effortless. Our software enables you to use any PDF form.
Step 1: The first step should be to press the orange "Get Form Now" button.
Step 2: After you have accessed the l8 form editing page you may discover the different actions you may conduct concerning your document in the top menu.
To be able to prepare the l, 8 form PDF, enter the details for each of the segments: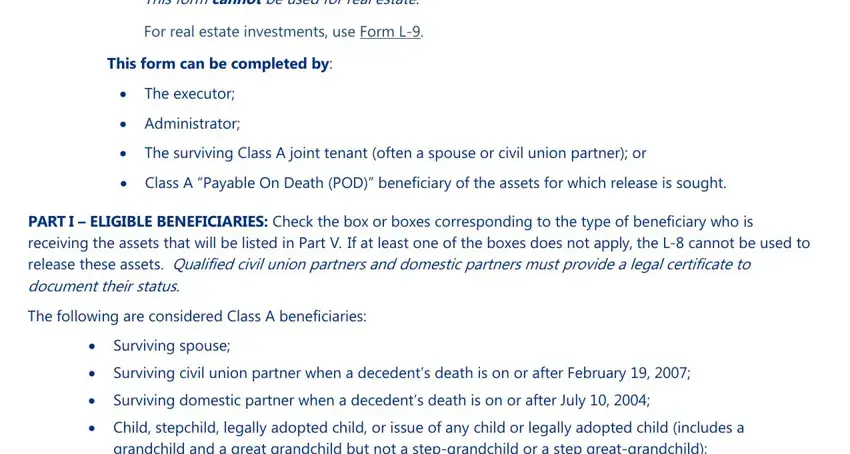 You need to write down the crucial details in the Decedents, Name, Decedents, S, SN Last, First, Middle and e, Parent, and, or, grandparent field.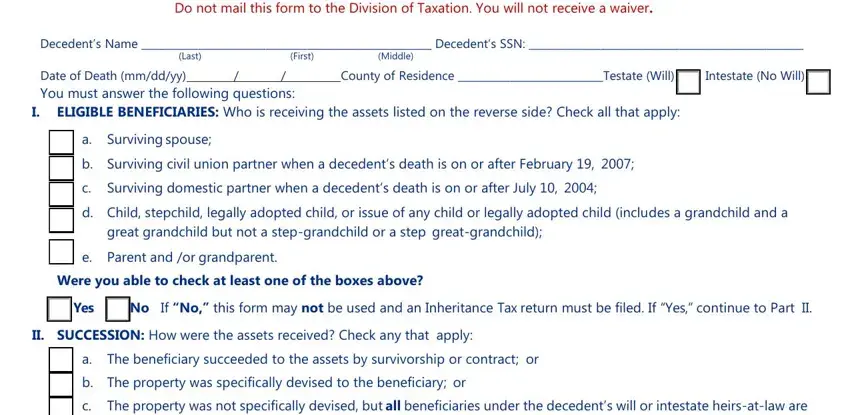 You should provide particular details in the segment IVE, STATE, TAX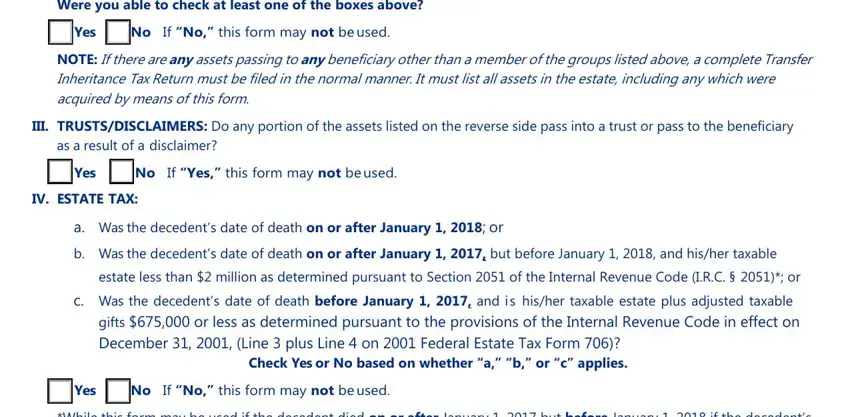 In the part Checking, Savings, CD, IRA, of, Shares, etc Joint, POD, TOD, Individual, etc Full, Value and Names, of, Beneficiary specify the rights and responsibilities of the parties.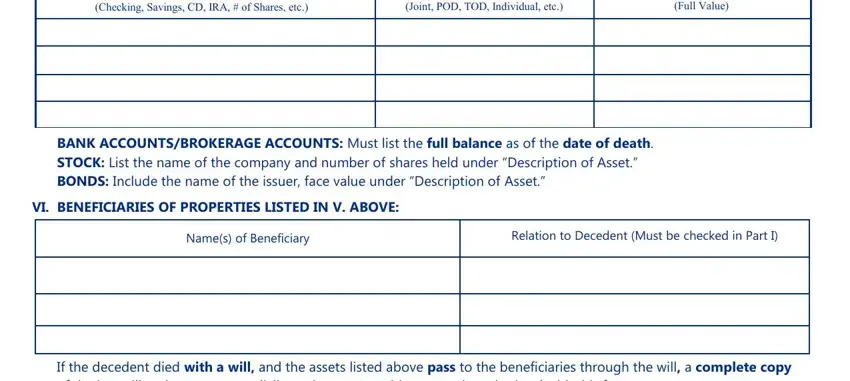 Look at the sections State, of, New, Jersey, County, of, s, s Signature, Notary, Public Street, Address Town, City, State Zip, Name, of, Institution, Accepting, Affidavit and Address and next fill them out.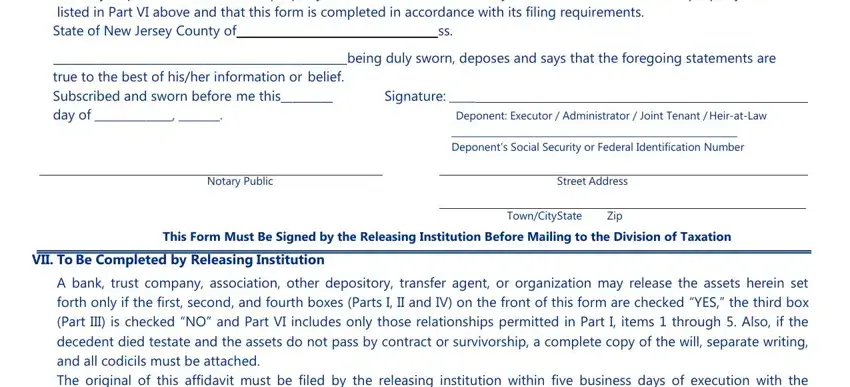 Step 3: As soon as you select the Done button, your finalized form can be simply exported to each of your devices or to electronic mail stated by you.
Step 4: Make around two or three copies of the form to avoid any forthcoming challenges.