We've applied the efforts of the best developers to make the PDF editor you intend to begin using. The software will allow you to fill out the mv104 document with no trouble and don't waste time. All you need to undertake is comply with these simple tips.
Step 1: On this page, select the orange "Get form now" button.
Step 2: Now, you can start editing your mv104. The multifunctional toolbar is at your disposal - insert, erase, alter, highlight, and undertake other sorts of commands with the words and phrases in the form.
For each section, fill out the information demanded by the software.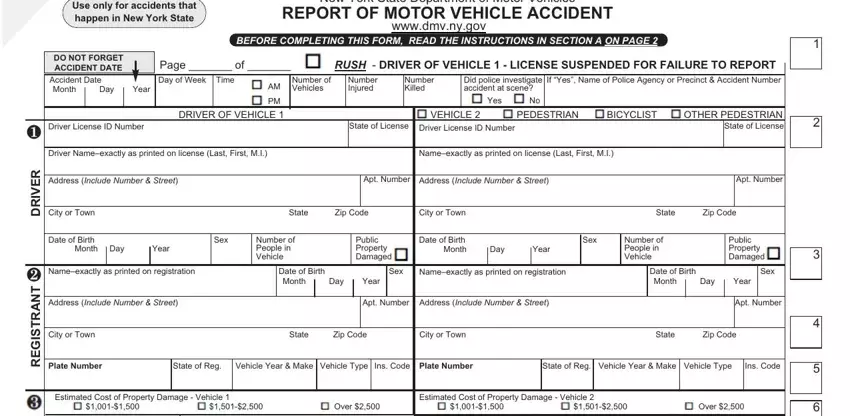 Type in the requested information in Describe, damage, to, vehicle Left, Turn Rear, End Sideswipe, same, direction Describe, damage, to, vehicle Left, Turn Right, Angle Right, Turn Right, Turn Head, On Sideswipe, opposite, direction Village, Town, City, and Permanent, Landmark field.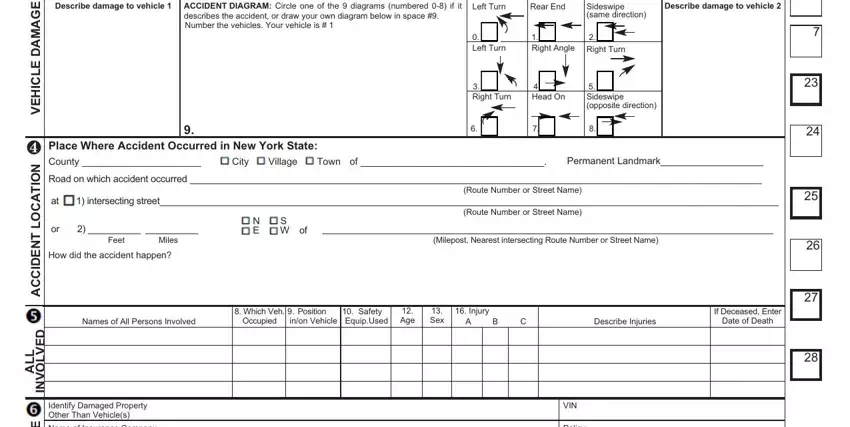 You will be asked to type in the particulars to let the platform prepare the section EC, NARU, SN If, Self, Insured, give, Certificate, No Name, and, Address, of, Permit, Holder Policy, Number, Policy, Period From, and, State Date, Injury, Death, and Reset, Clear

You will have to define the rights and responsibilities of both parties in box DRIVER, ACCIDENT, LOCATION ALL, INVOLVED Vehicle, B, Bicyclist P, Pedestrian O, Other, Pedestrian Passengers, Riding, Hanging, on, Outside InLine, Skater, Bicyclist Dusk, Dark, Road, Lighted Dark, Road, Un, lighted ROADWAY, SURFACE, CONDITION Dry, Wet Muddy, Snow, Ice Slush, Flooded and Other.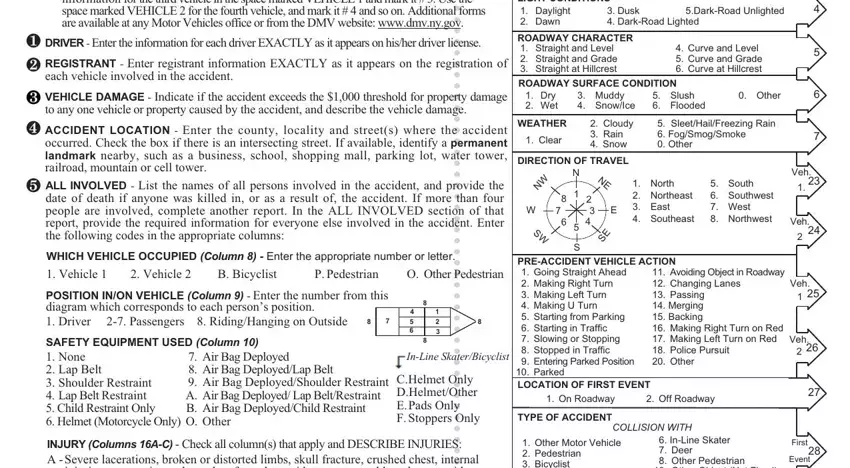 Step 3: Hit "Done". Now you can transfer your PDF file.
Step 4: Attempt to get as many copies of the file as possible to remain away from possible troubles.