The PDF editor that you can use was designed by our number one programmers. One could fill out the a300 working papers nj file easily and efficiently using this app. Merely comply with the guideline to get going.
Step 1: Click the button "Get form here" to get into it.
Step 2: You will find each of the options you can take on the document once you've accessed the a300 working papers nj editing page.
Fill in the particular sections to complete the form: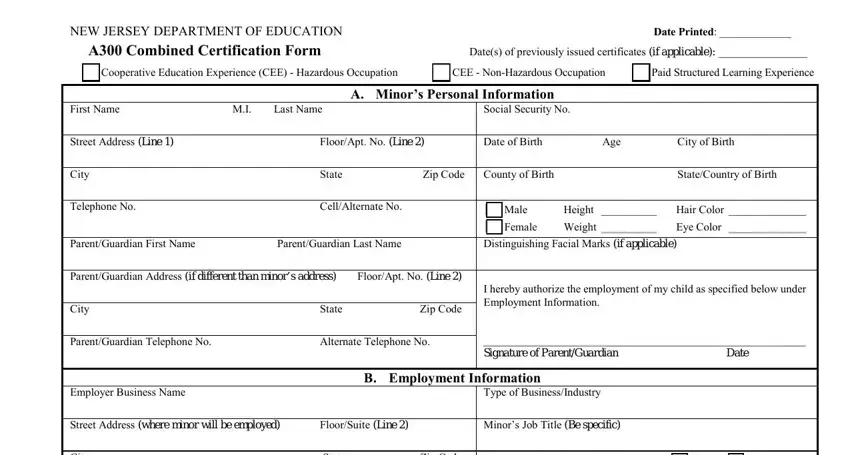 Write down the required particulars in Employer, Business, Name Type, of, Business, Industry Floor, Suite, Line Minors, Job, Title, Be, specific City, Contact, Person, Name Telephone, No State, Zip, Code AlternateTelephone, No Mon, Tue, s, Wed Thur, s, Fri S, at, Sun, Total, Hours, for, Week Signature, of, Employer and Date part.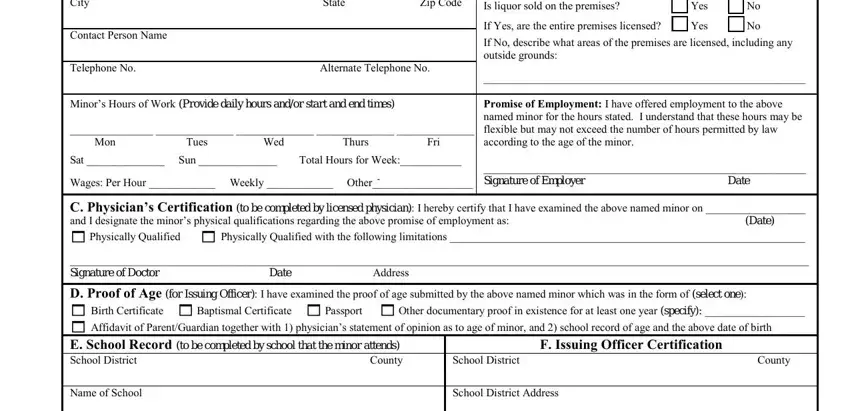 Write down all data you are required in the box Name, of, School School, Address Last, Grade, Completed Signature, of, Principal Date, AR, New, Jersey, Department, of, Education School, District, Address Telephone, No Signature, of, Minor Date, and Date, of, Issue

Please identify the rights and obligations of the sides within the field.

Step 3: Hit the "Done" button. Now it's possible to export the PDF file to your gadget. As well as that, you can easily forward it via electronic mail.
Step 4: It will be better to create duplicates of the file. You can rest easy that we will not disclose or view your data.