The notion powering our PDF editor was to ensure it is as user-friendly as possible. You will find the entire process of filling in 1040nr nj trouble-free once you keep to these particular steps.
Step 1: Select the button "Get Form Here" on the website and next, click it.
Step 2: Once you've entered your 1040nr nj edit page, you'll discover all options you can take regarding your file at the top menu.
Type in the content requested by the application to get the form.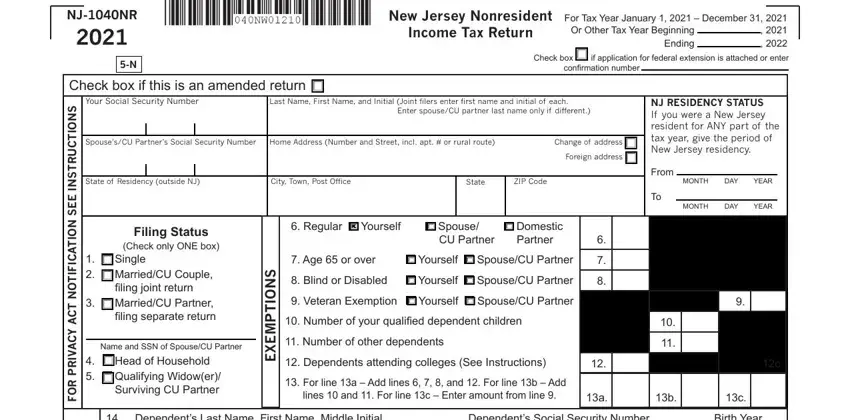 Include the expected data in the NO, IT, AMR, OF, N T, NED, NE, PED GUBERNATORIAL, ELECTIONS, FUND Yes, Yes, Drivers, License Voluntary, State, Column, A Column, B Amount, of, Gross, Income Amount, From, New, Jersey Everywhere, Sources, and Check, box, if, you, completed, lines, through segment.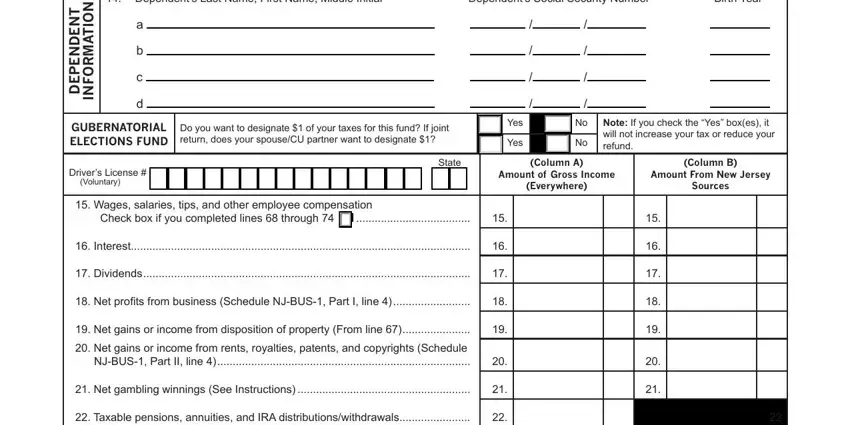 Note the crucial particulars in Other, State, Nature, and, Source and Total, Income, Add, lines, through field.

You will have to describe the rights and obligations of all parties in field Names, as, shown, on, Form, N, JNR N, JNR, Page, Your, Social, Security, Number Instructions, Gross, Income, Subtract, line, c, from, line Total, Exemption, Amount, See, Instructions Qualified, Conservation, Contribution and Health, Enterprise, Zone, Deduction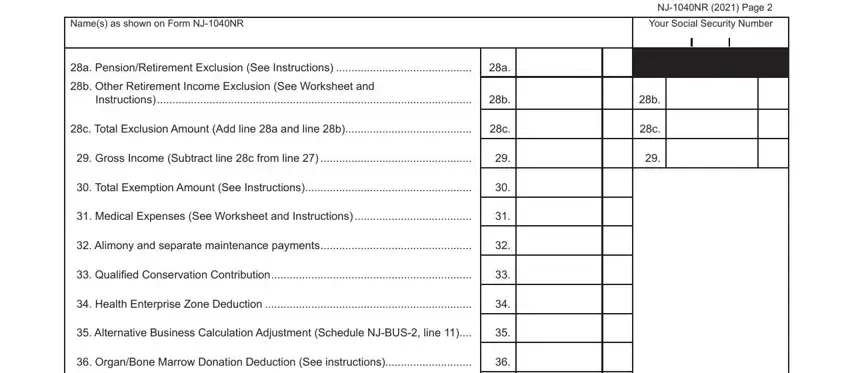 Finish by taking a look at the next sections and filling them in as needed: B, line, A, line New, Jersey, Tax, Multiply, amount, from, line from, line Total, Credits, Add, lines, and if, Form, N, JNR, is, enclosed Part, year, see, instructions Tax, paid, on, your, behalf, by, Partnerships Also, enter, online Payments, made, in, con and nec, tion, with, sale, of, NJ, real, property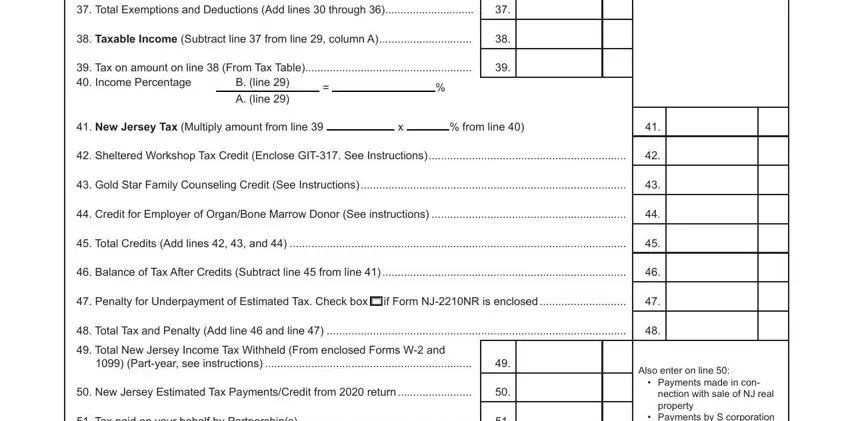 Step 3: Once you have hit the Done button, your form is going to be available for export to any kind of device or email address you identify.
Step 4: Create copies of your template. This can prevent upcoming worries. We cannot watch or share the information you have, thus be sure it will be secure.