Creating the form 4421 form is easy with our PDF editor. Try out these actions to prepare the document instantly.
Step 1: Hit the orange "Get Form Now" button on the following webpage.
Step 2: Now you are going to be within the file edit page. You'll be able to add, modify, highlight, check, cross, add or remove fields or words.
To be able to complete the form 4421 PDF, provide the information for each of the sections: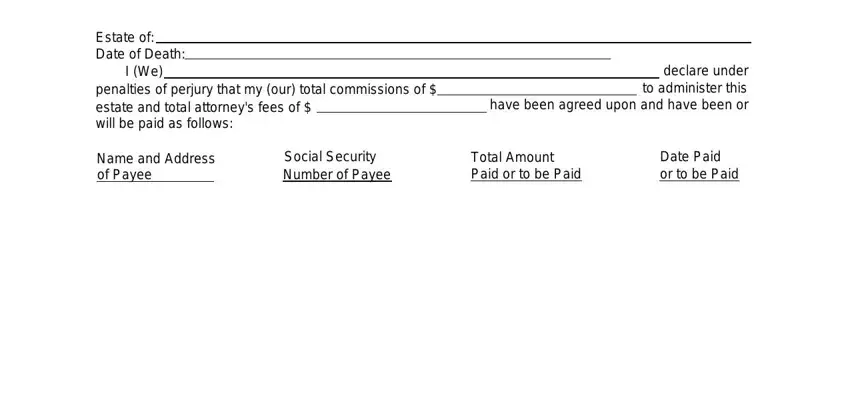 You should type in the required information in the Of the commissions or fees shown, has been or will be claimed as, Signature of Executor or, Signature of Executor or, Signature of Attorney, Signature of Attorney, For Privacy Act Notice see back of, Date, Date, Date, and Date area.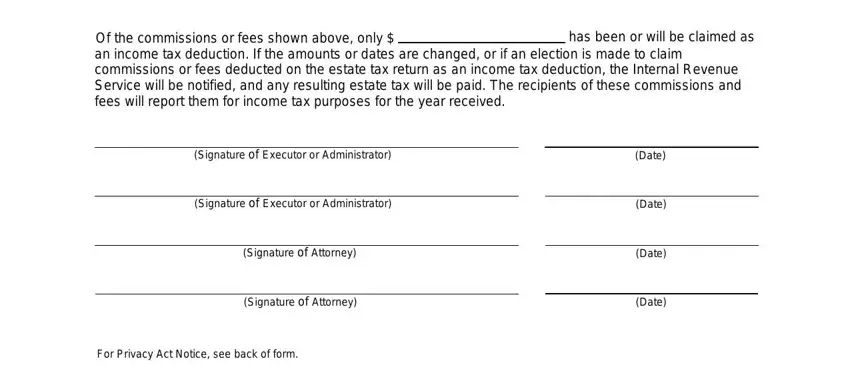 Step 3: Press the Done button to save the document. Then it is ready for upload to your device.
Step 4: You can make copies of the file tostay clear of any potential troubles. Don't get worried, we don't publish or track your data.