This PDF editor was made with the intention of allowing it to be as simple and intuitive as possible. These particular actions can certainly make creating the get the ky ui 3 form easy and fast.
Step 1: The first thing requires you to choose the orange "Get Form Now" button.
Step 2: After you've accessed the get the ky ui 3 form edit page, you'll discover all actions it is possible to take regarding your document at the upper menu.
In order to obtain the file, type in the details the application will require you to for each of the appropriate sections: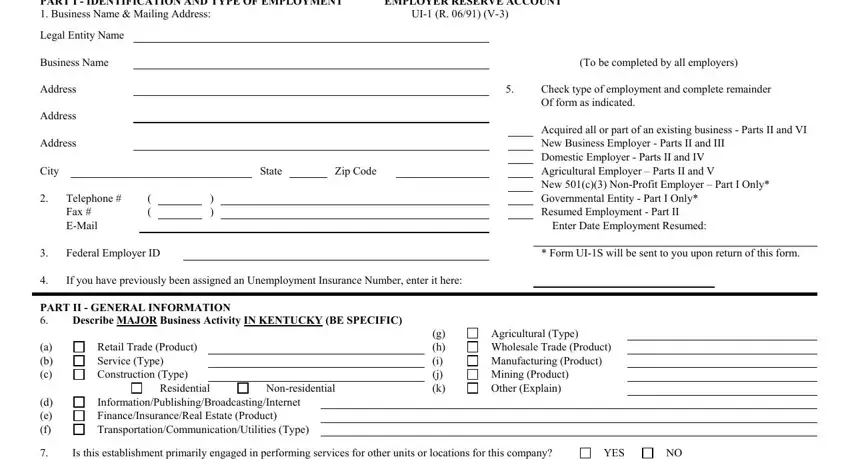 Make sure you write down the essential information in the Is this establishment primarily, a b, Central Administrative Office, c d, Storage warehouse Other specify, Identification of Owner Partners, SOCIAL SECURITY NUMBER, FIRST NAME MI, LAST NAME, TITLE, TELEPHONE NO, RESIDENCE ADDRESS, Name Mailing Address and Telephone, Type of Organization Sole, and Partnership space.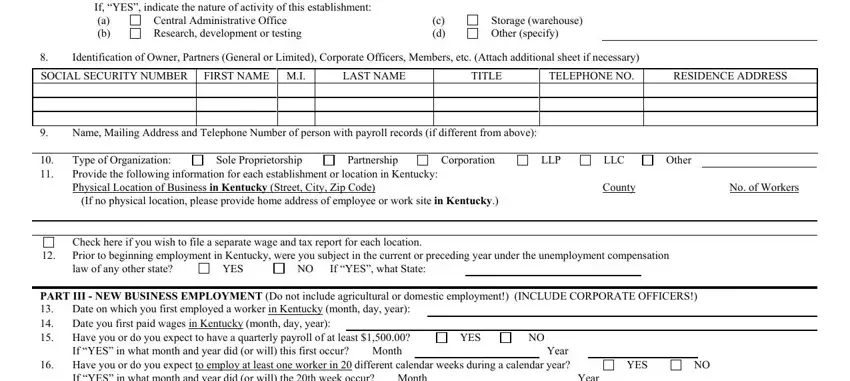 You should put down some particulars in the section I hereby affirm that I am, SIGNATURE, TITLE, and DATE.

The UI Page V, PART IV DOMESTIC HOUSEHOLD, If yes in what month and year did, Month, YES Year, PART V AGRICULTURAL EMPLOYMENT, expect to employ at least, Month, Year, PART VI ACQUISITION OF EXISTING, ENTER DATE OF TRANSFER AND STATUS, DATE OF TRANSFER Names of Owners, Trade or Business Name Address, EMPLOYER NO, and TYPE OF OWNERSHIP Proprietorship box will be the place to place the rights and responsibilities of both parties.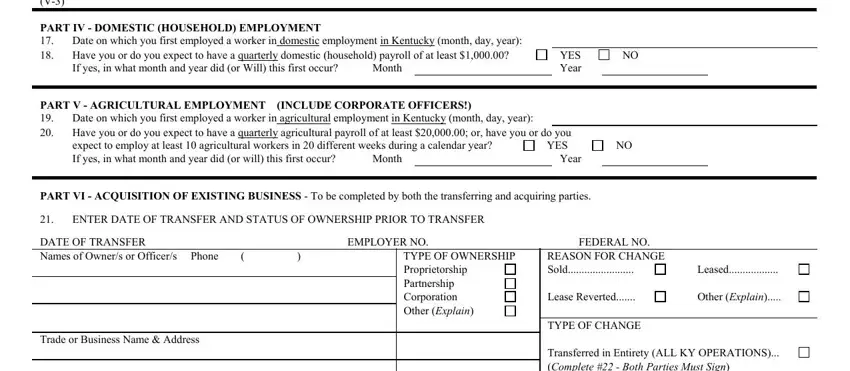 Check the areas Transferred in Entirety ALL KY, Transferred in Part Complete, ENTER DATA FOR NEW OWNERSHIP, EMPLOYER NO, FEDERAL NO, Name Address SS of Owners or, TRADE OR BUSINESS NAME ADDRESS, TYPE OF OWNERSHIP Proprietorship, Location of Business in Kentucky, Phone, Principal Activity, Principal Product, ENTER DATA FOR RETAINED PORTION, EMPLOYER NO, and FEDERAL NO and next fill them in.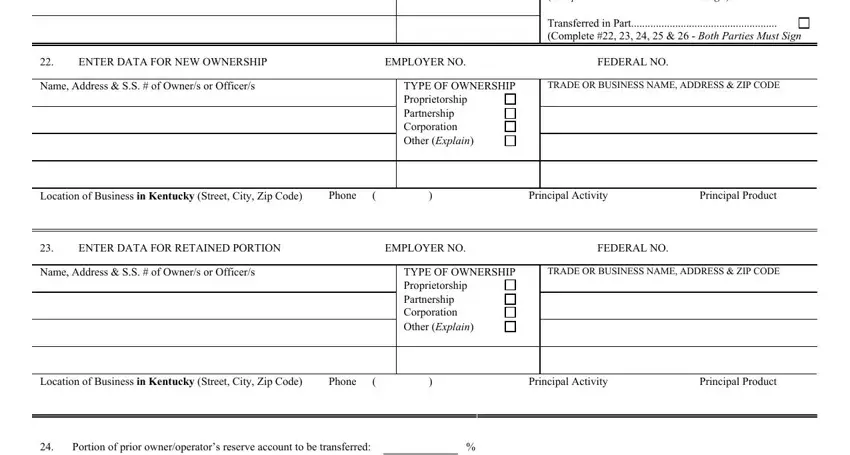 Step 3: Click the Done button to save your form. At this point it is readily available for upload to your electronic device.
Step 4: It may be safer to save duplicates of your file. You can rest easy that we are not going to disclose or read your particulars.