Number of tasks can be easier than preparing documentation with the help of the PDF editor. There is not much you have to do to enhance the form maryland compensation document - merely abide by these steps in the following order:
Step 1: Locate the button "Get Form Here" and select it.
Step 2: Now you're on the form editing page. You may enhance and add text to the document, highlight specified content, cross or check selected words, add images, insert a signature on it, erase unwanted fields, or take them out altogether.
Feel free to type in the next information to complete the form maryland compensation PDF: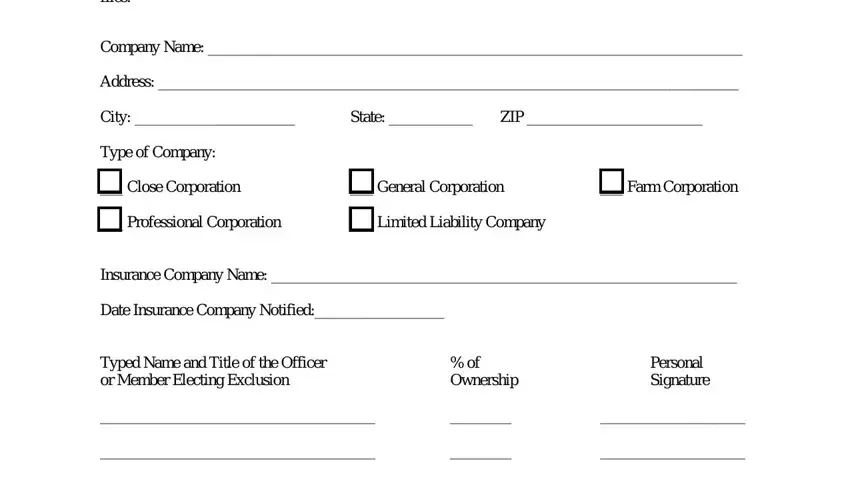 In the NOTE By signing this Exclusion, East Baltimore Street, Baltimore Maryland, and Form IC area, note the information you have.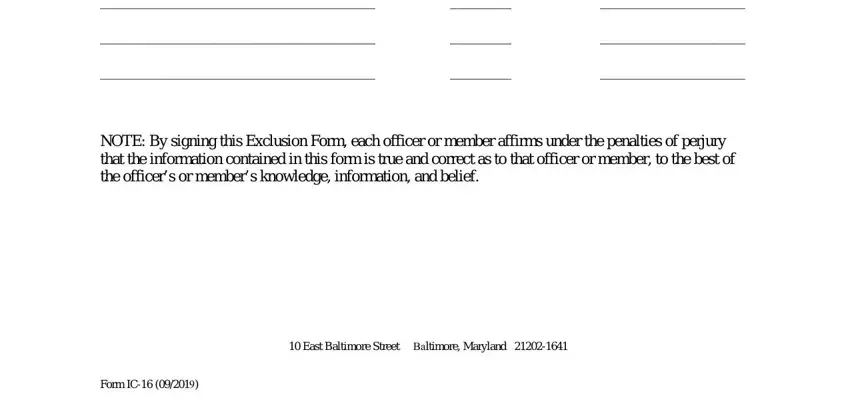 Step 3: At the time you hit the Done button, the ready file is readily transferable to any type of of your devices. Or alternatively, you can deliver it by means of email.
Step 4: It will be easier to have duplicates of your document. There is no doubt that we will not reveal or view your information.