We have applied the hard work of our best computer programmers to design the PDF editor you are about to make use of. Our software will help you complete the worker compensation mileage reimbursement fl document without any difficulty and don't waste your time. All you need to undertake is stick to the next simple directions.
Step 1: Choose the "Get Form Here" button.
Step 2: You can see all the options which you can undertake on your template once you've entered the worker compensation mileage reimbursement fl editing page.
You will have to enter the next details to be able to fill out the template: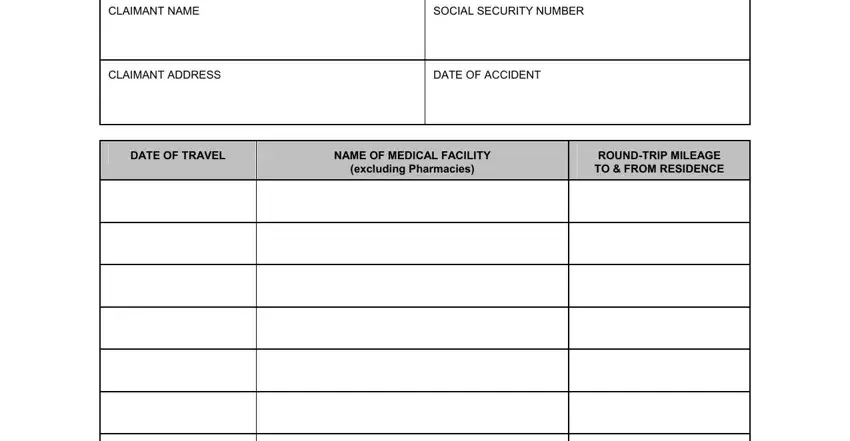 Write the expected particulars in the I hereby certify and affirm that, and An injured employee or any other section.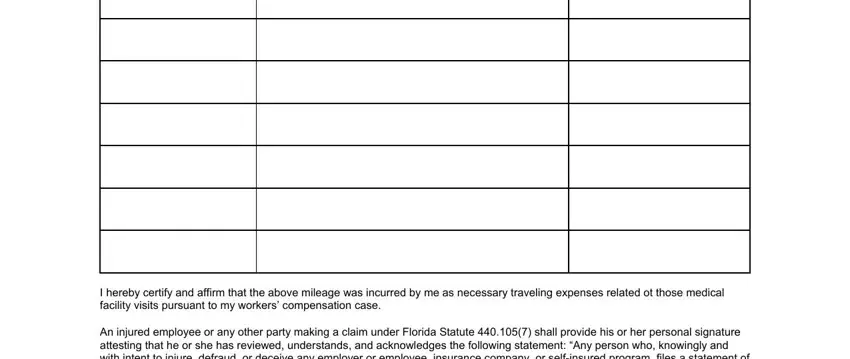 It is necessary to put down some details in the area Claimants Signature, and Todays Date.

Step 3: Select the button "Done". The PDF file may be transferred. You will be able save it to your device or email it.
Step 4: It may be better to create duplicates of your document. You can be sure that we won't distribute or see your information.