It's straightforward to fill out the mytax illinois illinois gov mydec empty blanks. Our editor will make it nearly effortless to prepare any sort of PDF file. Down below are the only four steps you need to follow:
Step 1: Choose the "Get Form Here" button.
Step 2: So you are going to be on the document edit page. You can include, enhance, highlight, check, cross, include or erase fields or words.
Enter the requested data in every single segment to create the PDF mytax illinois illinois gov mydec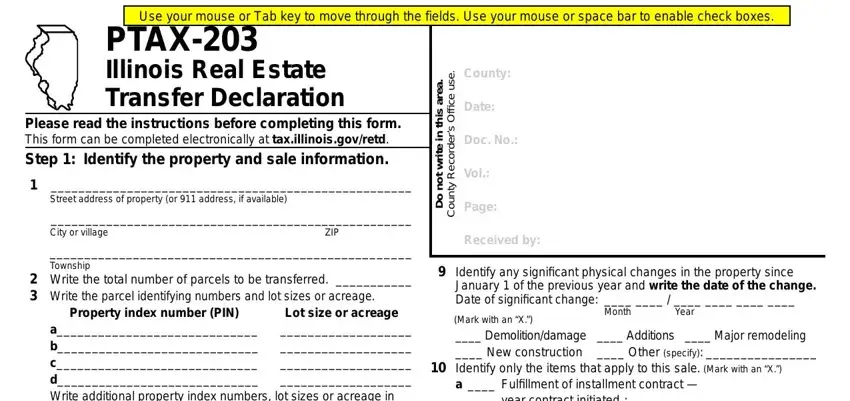 The program will demand you to fill in the Property index number PIN a b c, Date of instrument Month, Year Type of instrument Mark with, Warranty deed, Quit claim deed Executor deed, Identify the propertys current and, ie media sign newspaper realtor, Mark only one item per column with, Current Intended a Landlot only, f Offi ce, g Retail establishment h, i Industrial building j Farm, k Other specify, year contract initiated b, and f Condemnation part.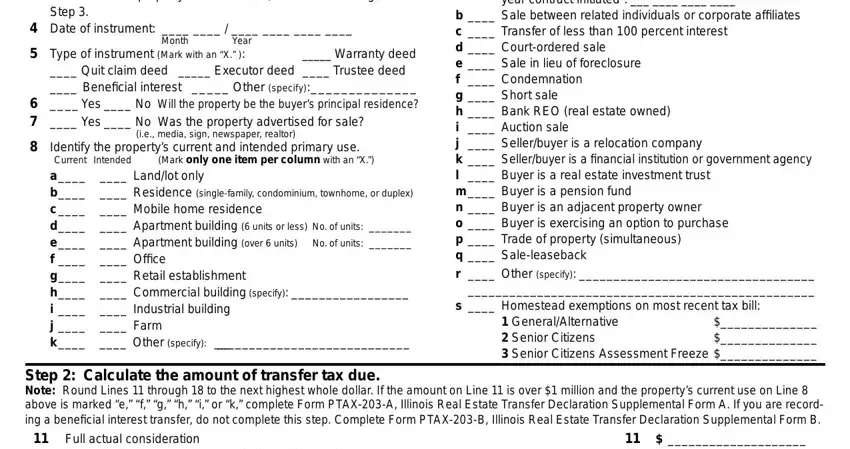 In the Step Calculate the amount of, a b Yes No, as part of the full actual, If this transfer is exempt use an, Outstanding mortgage amount to, b k m, PTAX R, This form is authorized in, and Page of box, emphasize the key information.

Inside of paragraph Step Write the legal description, Step Complete the requested, Sellers or trustees name, Sellers trust number if applicable, and Street address after sale, define the rights and responsibilities.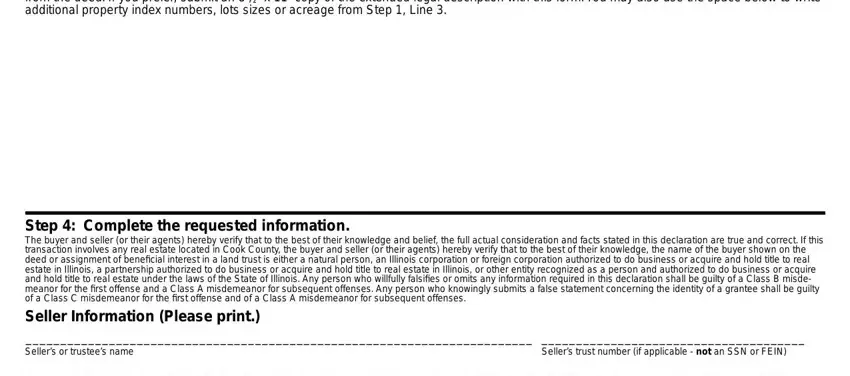 Review the fields Street address after sale, City, State, ZIP, Sellers or agents signature, Sellers daytime phone, Buyer Information Please print, Buyers or trustees name, Buyers trust number if applicable, Street address after sale, City, State, ZIP, Buyers or agents signature, and Buyers daytime phone and thereafter complete them.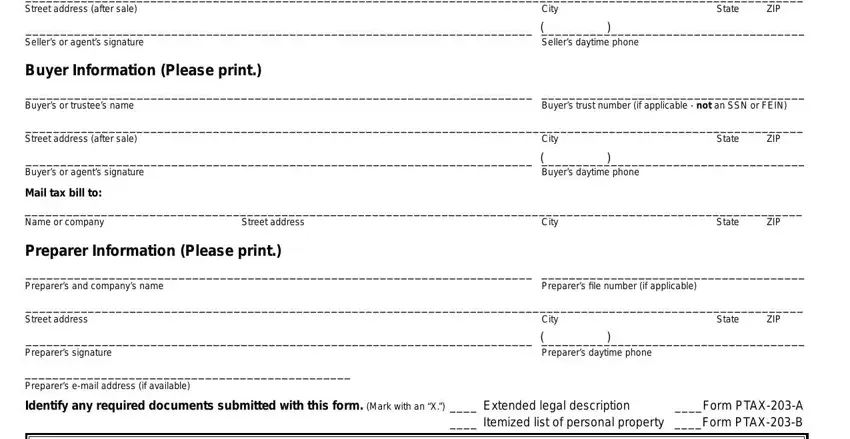 Step 3: Hit the "Done" button. At that moment, you can transfer your PDF document - upload it to your electronic device or forward it by using email.
Step 4: Make duplicates of your document - it may help you refrain from potential future challenges. And fear not - we cannot disclose or see the information you have.