This PDF editor was built with the objective of allowing it to be as effortless and intuitive as possible. The following steps are going to make filling out the tufts medication prior authorization form simple.
Step 1: The following web page contains an orange button saying "Get Form Now". Please click it.
Step 2: The document editing page is currently open. Include information or manage existing details.
Create the following parts to create the document: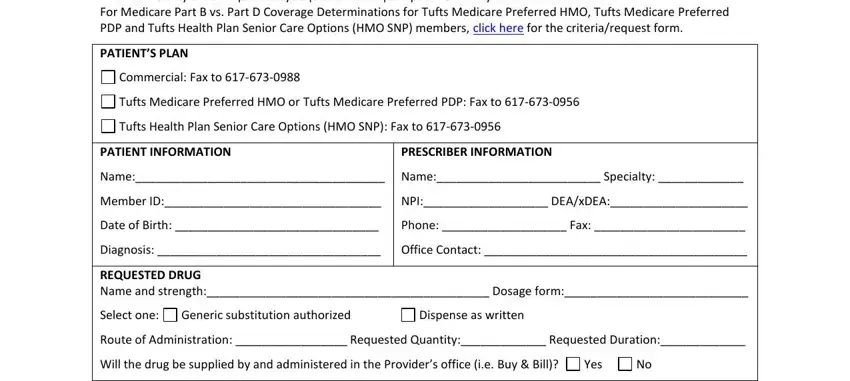 The software will require you to submit the Prior Medications, Adverse Reaction, Treatment Failure, Length of Therapy, EXPLANATION Describe adverse, Does the members condition require, Yes, By checking this box and signing, Does this member reside in, Yes, Is the member enrolled in Hospice, Yes, If no disenrollment date, Is the requested drug treating the, and Yes box.
Write down the crucial information in Provide an explanation of why the, Rationale for prior authorization, Alternate formulary drugs, Document drug name adverse outcome, Complex patient with one or more, clinical outcome with medication, Medical need for different dosage, explain medical reason, Is this a request for a tier, Yes, All formularypreferred drugs on, Indication, and Prescriber Signature required Date area.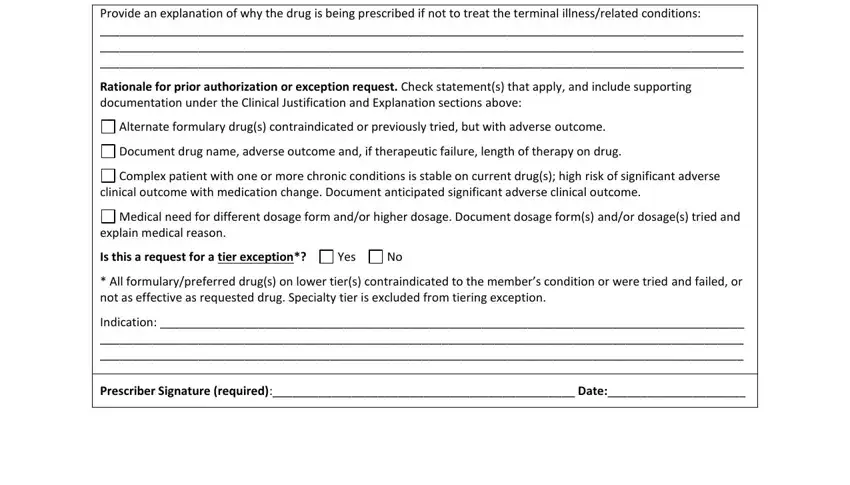 It is important to identify the rights and obligations of every party in box Revised, and Provider Services Provider.

Step 3: Hit the button "Done". The PDF document may be exported. It is possible to upload it to your computer or send it by email.
Step 4: To avoid any kind of complications in the long run, you should have a minimum of several duplicates of your document.