It is easy to prepare forms applying our PDF editor. Revising the oregon uniform support declaration form form is a breeze for those who stick to the next actions:
Step 1: To start out, hit the orange button "Get Form Now".
Step 2: At this point, you are on the document editing page. You can add text, edit present information, highlight particular words or phrases, insert crosses or checks, add images, sign the document, erase unneeded fields, etc.
If you want to create the oregon uniform support declaration form PDF, enter the information for each of the segments: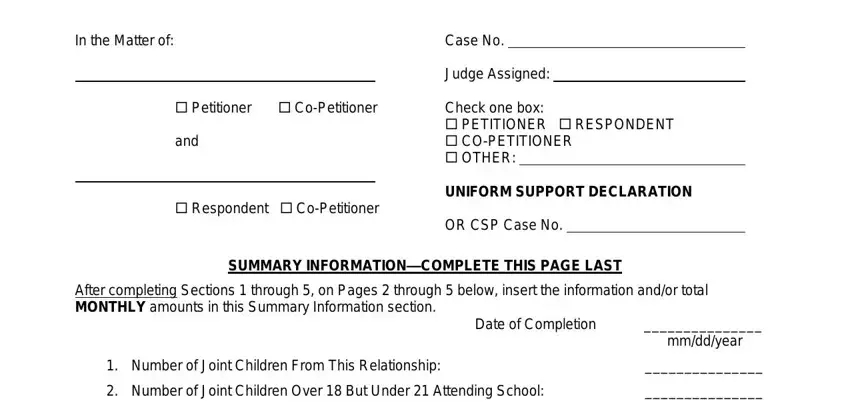 Fill in the Yes, No Yes, No Spousal, Support, RECEIVED, by, You Spousal, Support, PAID, by, You Mandatory, Union, Dues, Paid and City, Where, Childcare, is, Provided areas with any content that is demanded by the program.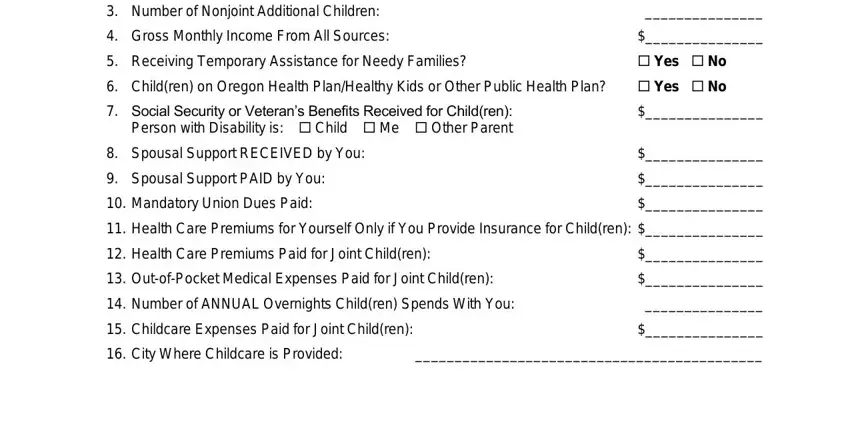 Determine the crucial data in the Name, of, Child Age, Other, Parent, Other Yes, but, not, of, this, relationship Name, Age, YOUR, GROSS, INCOME A, From, Your, Employment Description, Monthly, Amount and Gross, hourly, wage part.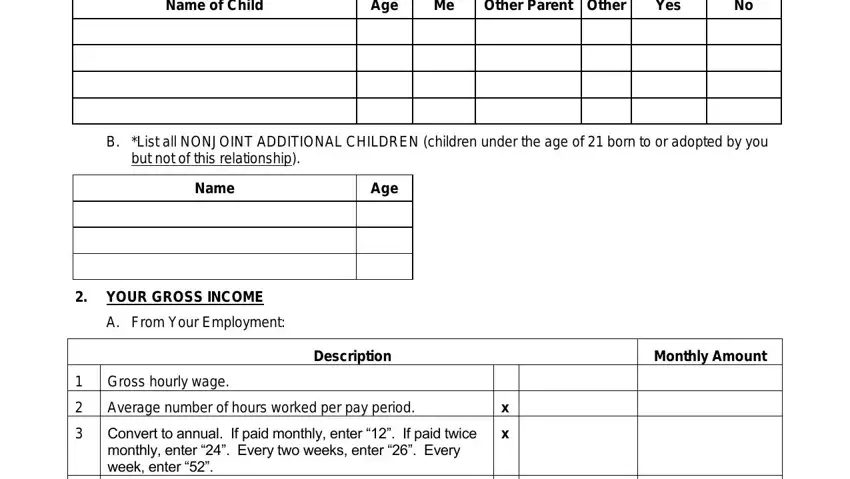 The Convert, to, monthly and Gross, monthly, income, xx area will be applied to record the rights or responsibilities of both sides.

Fill in the document by taking a look at the next fields: Description, Monthly, Amount Self, Employment Dividends, Interest, Income Trust, Income Annuity, Income Social, Security, Income Disability, Income Other, specify, source, type Other, specify, source, type SUBTOTAL, B Total, of, AB, Enter, here, and, on, Page, TOTAL and Yes, monthly, No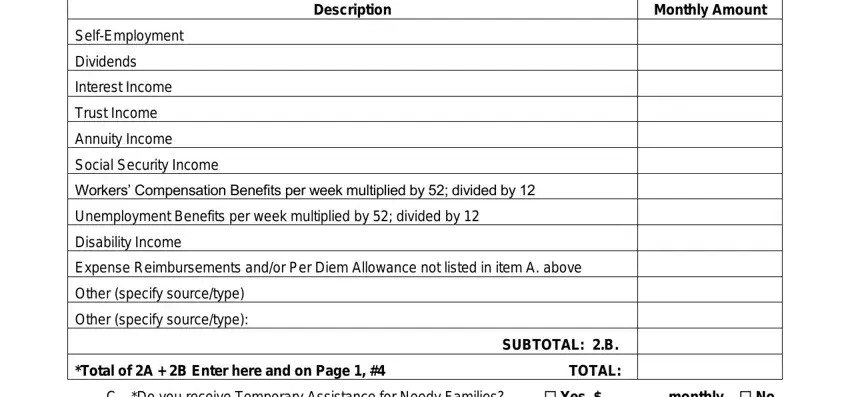 Step 3: As soon as you press the Done button, your ready file can be transferred to all of your devices or to email stated by you.
Step 4: Create copies of your form - it will help you refrain from upcoming problems. And don't be concerned - we don't reveal or view your data.