The central united life insurance claim form filling in process is very simple. Our editor allows you to use any PDF form.
Step 1: Choose the orange button "Get Form Here" on the following webpage.
Step 2: After you've entered the central united life insurance claim form edit page, you'll discover all functions you may undertake regarding your document at the top menu.
The following parts are going to make up your PDF document: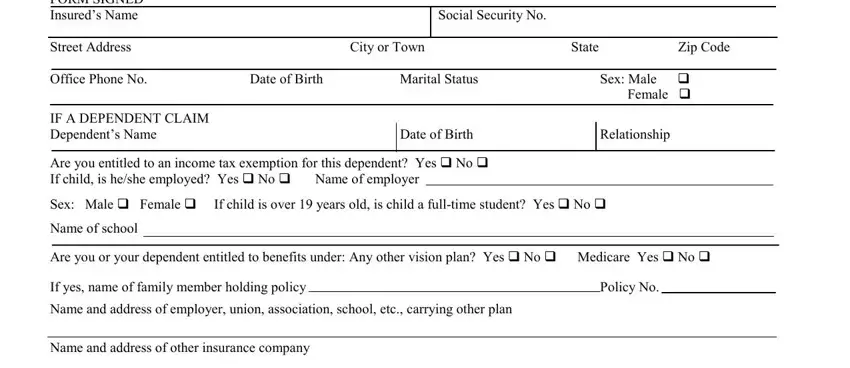 In the PLEASE SIGN AND DATE AUTHORIZATION, Patient Parent or Subscriber, Date, AUTHORIZATION TO PAY BENEFITS TO, Insured Person Signature, Date, TO BE COMPLETED BY AMERICAN STATES, Eligibility and status approved by, Claims Administrator, Date, COMPLETE AND R, ETURN, THIS FORM PROMPTLY, and Central United Life Insurance field, note your information.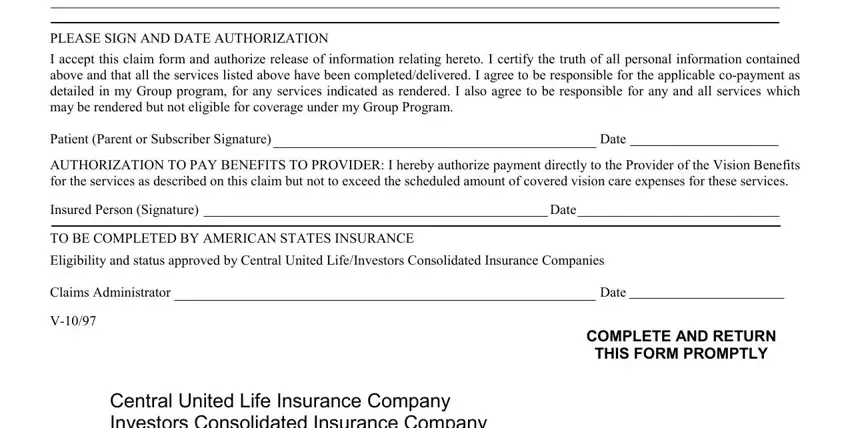 Indicate the important data in PART B TO BE COMPLETED BY PROVIDER, Mailing Address, City State Zip, Soc Sec No or EIN, License No, Phone No, Is exam required as condition of, If Yes to or above give brief, EXAMINATION, Description, Date Code Fee Plan Allowance, Patient Responsibility, HAVE GLASSES BEEN PRESCRIBED Yes, Date Code Fee Plan Allowance, and Patient Responsibility segment.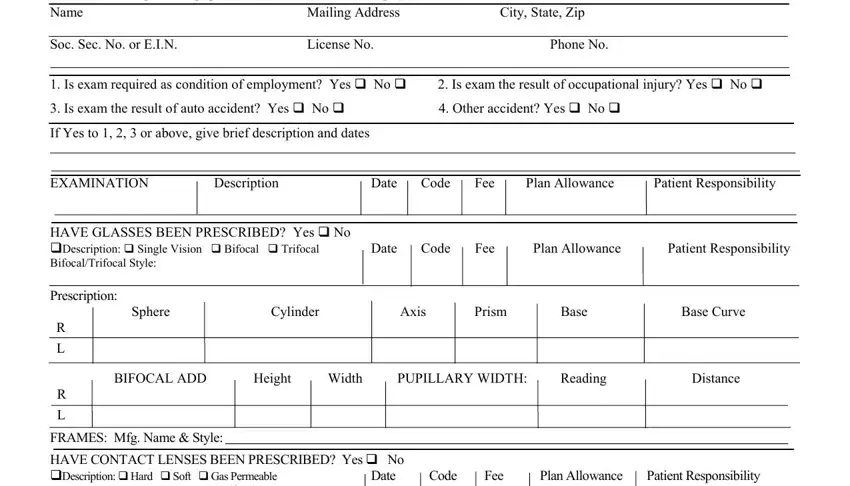 Indicate the rights and obligations of the sides within the space FRAMES Mfg Name Style HAVE, Prescription Hard or Soft Daily, Gas Permeable or Extended Wear, BIFOCAL CCL Bifocal Style, RAM Crescent Curve Top One Piece, Manufacturer Style The services, I hereby certify that the services, Provider Signature PROVIDER, and Date.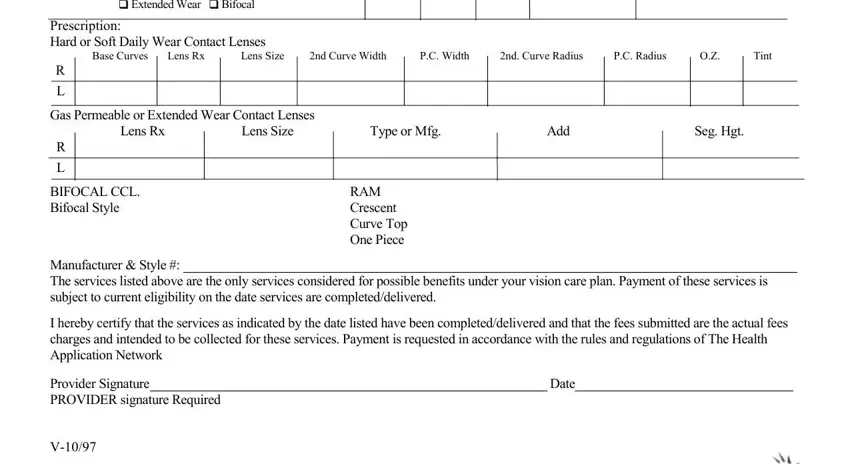 Step 3: Hit the "Done" button. So now, you may transfer the PDF file - upload it to your device or deliver it by means of email.
Step 4: You may create duplicates of the file tokeep clear of all forthcoming troubles. You should not worry, we don't publish or track your data.