The PDF editor was designed to be so simple as it can be. Since you comply with the following steps, the procedure for creating the Va Form 10 5345A form is going to be easy.
Step 1: Click the button "Get Form Here".
Step 2: Now you may enhance your Va Form 10 5345A. You may use our multifunctional toolbar to include, remove, and change the text of the form.
The PDF form you are about to complete will consist of the following segments: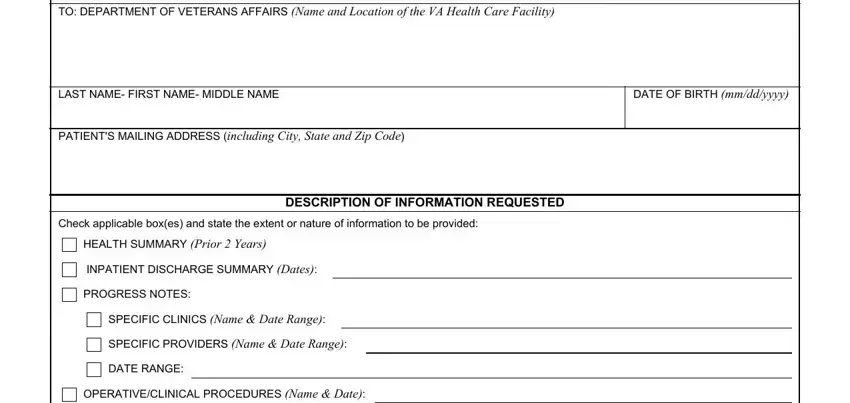 Type in the requested information in the section LAB RESULTS, SPECIFIC TESTS Name Date, DATE RANGE, RADIOLOGY REPORTS Name Date, LIST OF ACTIVE MEDICATIONS, VACCINATION Dose Lot Number Date, LEGAL HEALTH RECORDS FOR TORTS, OTHER Describe, COPY OF HEALTH INFORMATION IS TO, PAPER, CDROM, OTHER, INPERSON PICKUP PROVIDE CONTACT, MAIL TO, and SAME ADDRESS AS ABOVE.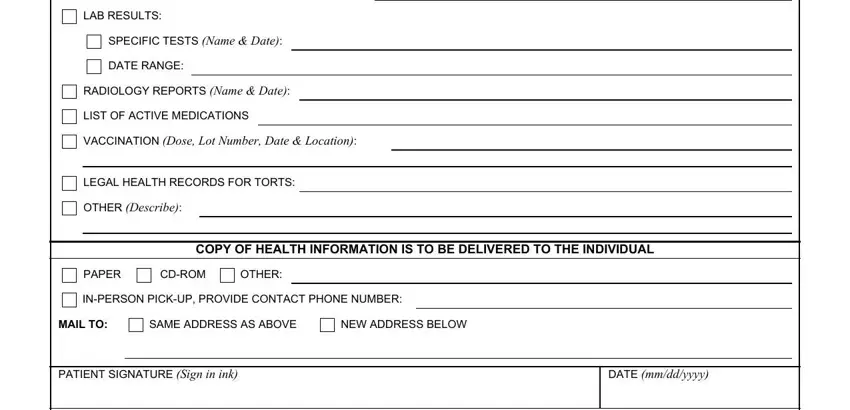 Step 3: Click "Done". Now you can export the PDF form.
Step 4: Generate copies of your form. This should save you from possible future issues. We cannot look at or reveal your information, thus be sure it is safe.